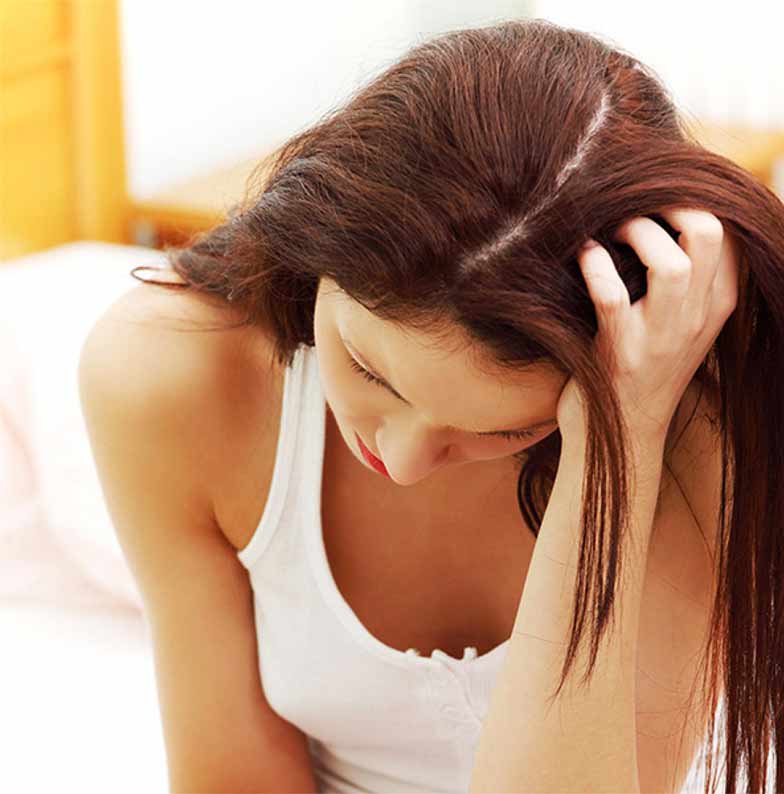 BY DR. KHOOBSURAT NAJMA
Polycystic Ovary Syndrome
Polycystic ovary syndrome (PCOS) is a hormone-related problem caused by small cysts growing on a woman's ovaries, which subsequently cause a hormone imbalance. It is a common disorder among young women.  In India one out of every 10 women has PCOS
Symptoms:
Symptoms tend to be mild at first. The most common symptoms are:
Acne (pimples)
Weight gain/trouble losing weight
Excess hair on the face and body
Thinning hair on the scalp
Irregular periods (no periods, very heavy bleeding)
Fertility problems(trouble getting pregnant)
Depression
It increases the risk of type 2 diabetes, heart diseases, high blood pressure and depression. The exact cause is not known, but it generally runs in families.
Diagnosis:
The doctor may perform certain tests and examinations. These include:
Physical examination
Blood tests blood tests include testing for levels of follicle stimulating hormone (FSH), luteinizing hormone (LH), estrogen, testosterone, prolactin, thyroid-stimulating hormone (TSH) , adrenal gland hormones( such as DHEA-S or 17-hydroxyprogesterone), glucose tolerance test, blood insulin levels and lipid profile
Ultrasound An ultrasound exam can show the appearance of ovaries and the thickness of the lining of uterus
Management:
 Exercise regularly: Try to take up an exercise regimen. A 30 minute brisk walk daily can help a lot.
Eat healthy:  Eat heart-healthy foods like vegetables, fruits, nuts, beans, and whole grains. Limit intake of foods high in saturated fat, such as meats, cheeses, and fried foods.
Lose weight. Even losing about 4Kg may help get your hormones in balance and regulate your menstrual cycle. Use smaller plates, reduce portion sizes and resist the urge for seconds to help with weight loss.
Take medications: Your doctor also may prescribe birth control pills to reduce symptoms, metformin to help you have regular menstrual cycles, medicines for excess hair growth or fertility medicines if you are having trouble getting pregnant.