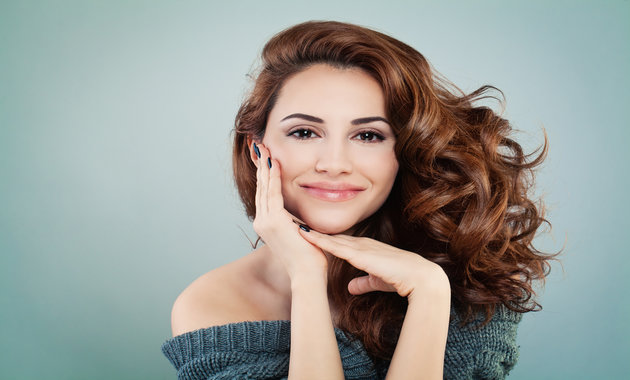 Holi, the festival of colors is celebrated with merriment and is a joyous time for one and all who love to celebrate the festival. However, all that while you spend in the sun playing with water and colors can cause severe damage to your skin and hair both. The harsh colors can cause dryness and damage the skin and hair. Therefore, it is important that you take the necessary precautions to avert this harm.
So here are some tips to ensure that your hair and skin bounce back as healthy as before:
1. Wash Off The Color Generously 
-Use a gentle moisturizing body wash along with a soft bathing scrub/ loofah to lather. Wash the body thoroughly with lukewarm water to remove the color.
-In case, color happens to remain in your eyes, splash eyes with water to thoroughly remove any color or other debris from your eyes. Use herbal eye drops to refresh eyes, and reduce any dryness caused due to colors.
2. Shampoo And Condition Your Hair 
-Wash hair thoroughly with a gentle shampoo to remove any color. Apply a mask or deep condition to reduce damage caused by colors. Use lukewarm water to wash hair.
-Let the hair dry naturally and avoid use of hair dryers or styling tools. The next day, make sure you oil them with essential oils such as almond oil for nourishment. 
Get back your gorgeous hair with Ayurveda
3. Massage With An Essential Oil
-Colors are deemed to leave your skin and hair dry. Therefore moisturize using essential oils. Apply coconut oil all over to moisturize, reduce sun damage and hydrate your skin. Leave on overnight and remember to pay extra attention to the soles of your feet, toes, knees, elbows, palms & fingers.
-Wear socks and gloves if your hand and feet feel dry. You can also try apricot oil mixed with coconut oil to moisturize the dry spots.
4. Pamper Your Nails 
-Remove nail paint if any, and use a nail brush to scrub nail, the soles of the feet. Moisturize nails with Vaseline or petroleum jelly.
-Wrap a small bit of cotton on the tip of a nail file, dip this in a moisturizer and use to clean under the nails. The moisturizer will help remove any bits of color under the nails.
5. Cleanse And Exfoliate Your Skin
-The day after Holi, use a body scrub to exfoliate. Ensure that you use oil or cream to moisturize before your shower. Gently slough off dry skin using the body scrub.
-A home-made body scrub of 3 spoons olive oil mixed with a spoon of sugar can be used to exfoliate and moisturize at the same time. Rinse with lukewarm water and a glycerine based soap.
Say Yes To Radiant Looking Skin..!! Get Great Discounts On Skin Care Products. Buy Now
6. Nourish With A Hydrating Mask
-Right after Holi, your skin may feel as if it has been ripped off essential natural oils. Use a face pack to perk up dull and color exposed skin.
-Mix 3 spoons of coconut water with a tea spoon of multani mitti (fuller's earth) or oat meal and apply this thin mask to your face to hydrate and heal the skin damage.
7. Ward Off Irritation With Aloe Vera
-Use Aloe Vera gel to soothe any irritation caused due to holi from burns or rashes.  Aloe Vera helps hydrate, heal, disinfect and soothe a variety of skin conditions. Use this for scrapes caused due to Holi as well.
8. Hydrate
-The best way to flush your system, hydrate your skin, and repair the damage caused by frolicking in the sun for Holi is to drink loads of water.
-Aim to drink 2 liters on the day of Holi and continue for the next couple of days. Drink hydrating drinks such as chaas, lemon sherbet, and aam panna to keep yourself hydrated.
Stay Healthy With Our Exclusive Range of Health Food & Drinks. Click Here.
Recommended Reads:
Top 15 Skin Care Tips For Men And Women
Top 11 Natural Hair Fall Solutions – Do They Really Work?