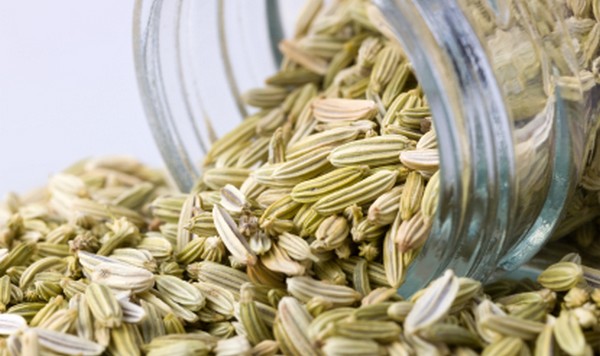 Ajwain seeds or carom seeds, also known as Bishop's Weed, are flavorful yet strongly pungent. They are one of the popular spices commonly featuring in Indian and Middle Eastern cuisines. A substitute for ajwain is oregano often used as a pizza seasoning. But did you know that this tiny seed is useful for a variety of common ailments and is a natural fix with great results.
Here is how ajwain can help in relieving some of the common health problems:
1 . HELPS IN KEEPING THE GUT HEALTHY
Ajwain seeds contain high levels of thymol, a chemical which speeds up the process of digestion, by increasing the release of gastric juices. It also helps regulate acid levels in the stomach, relieves flatulence, cramps, and griping stomach. It has also been used as a remedy to cure constipation.
Ways To Use:
-Acidity can be brought under control by mixing 1 tbsp. each of ajwain and cumin seeds and ¼ tsp. of ginger powder. To be taken daily. This is a natural remedy also for indigestion and acid reflux.
-For cramps and bloating, boil 1 tsp. of fennel seeds and ½ tsp. of ajwain seeds in ½ litre of water for 5 minutes. When cool, strain and drink a cup daily after meals.
-To cure flatulence and indigestion, soak 3 tbsp. of ajwain seeds in lime juice and dry this in the shade. Powder it and mix it with a little black salt. Consume 1 tsp. of this twice a day.
-Powder 100 grams of ajwain seeds along with 100 gms of anardana seeds. Add 50 gms of salt and keep this mixture ready to be added to parathas. This helps in easy digestion and also adds taste.
2 . HELPS FIGHT COUGH AND COLD
Ajwain is anti-septic, anti-bacterial, anti-fungal and anti-inflammatory in nature. These properties make it a perfect remedy for problems related to ear, nose and throat. It helps relieve earache and cough related to flu and common cold. It even relieves severe cases of congestion due to its expectorant qualities.
Ways To Use:
-To cure a troublesome cold, inhale the steam of ajwain seeds infused in hot water.
-To treat earaches, mix crushed ajwain with garlic juice and warm sesame oil for instant relief.
-To cure a nagging cough, tie ajwain seeds in a muslin cloth, heat it on a hot girdle (tawa) and place the cloth on the chest.
3 . HELPS RELIEVE ORAL PROBLEMS
 Ajwain seeds have been proven to cure tooth pain. Its anti-inflammatory properties help relieve gum swelling, mouth ulcers and aids reducing toothache. It is also a great natural fix for bad breath.
Ways To Use:
-Use one part of olive oil and one part of ajwain oil with water to treat a toothache.
4 . HELPS FIGHT SKIN PROBLEMS
Ajwain is anti-fungal, anti-septic, and anti- bacterial in nature, skin problems such as pimples, eczema, boils can be healed naturally with use of Ajwain.
Ways To Use:
-Grind ajwain seeds with lukewarm water and apply the paste gently on a painful boil. This will help subside it.
-For inflammation due to pimples and eczema, make a paste of ajwain seeds with lemon juice and apply it on the affected area. This will remove the swelling and itching
So go ahead and give this small seed a chance to heal you and that too without any side effects! Stay Healthy, Stay Happy with 1mg, A leading online medical store!