---
Product introduction
Tuxin Syrup is used in the treatment of dry cough. It helps to reduce cough associated with allergies by blocking the effects of a chemical messenger. It also provides relief from runny nose, sneezing, itching and watery eyes.

Tuxin Syrup is taken with or without food in a dose and duration as advised by the doctor. The dose you are given will depend on your condition and how you respond to the medicine. You should keep taking this medicine for as long as your doctor recommends. If you stop treatment too early your symptoms may come back and your condition may worsen. Let your doctor know about all other medications you are taking as some may affect, or be affected by this medicine.

The most common side effects of vomiting, constipation, dryness in the mouth, coordination impaired, dizziness, and difficulty in paying attention. Most of these are temporary and usually resolve with time. Contact your doctor straight away if you are at all concerned about any of these side effects. This medicine can also cause dizziness and sleepiness, so do not drive or do anything that requires mental focus until you know how this medicine affects you. Avoid drinking alcohol while taking this medicine as it can make dizziness worse.

It is beneficial to have plenty of fluids while taking this medication. Always keep in mind that this medicine is prescribed only for a short duration until the disease gets cured. Thus, you should not take it for a long time without consulting your doctor. It is important to note that you should never support self-medication or recommend your medicine to another person. Pregnant or breastfeeding women should also consult their doctor before taking this medicine.
---
Uses of Tuxin Syrup
Benefits of Tuxin Syrup
In Treatment of Dry cough
A dry cough is a cough where no phlegm or mucus is produced. It may cause a tickling sensation or itching in the throat and may be due to cold, flu, allergies or throat irritants. Tuxin Syrup suppresses severe dry cough and gives you relief from an itchy throat. Apart from this, it also reduces symptoms of allergy like watery eyes, sneezing and runny nose. Along with taking Tuxin Syrup, gargling with warm salt water and having ginger or honey can help you manage dry cough.
---
Side effects of Tuxin Syrup
Most side effects do not require any medical attention and disappear as your body adjusts to the medicine. Consult your doctor if they persist or if you're worried about them
Common side effects of Tuxin
Vomiting
Constipation
Dryness in mouth
Sleepiness
Exhaustion
Impaired coordination
Dizziness
Difficulty in paying attention
---
How to use Tuxin Syrup
Take this medicine in the dose and duration as advised by your doctor. Check the label for directions before use. Measure it with a measuring cup and take it by mouth. Shake well before use. Tuxin Syrup is to be taken empty stomach.
---
How Tuxin Syrup works
Tuxin Syrup is a combination of two medicines: Chlorpheniramine Maleate and Levodropropizine, which relieves dry cough. Chlorpheniramine Maleate is an antiallergic which helps reduce cough associated with allergies by blocking the effects of a chemical messenger, histamine. Levodropropizine is a cough suppressant which relieves cough by reducing the activity of cough center in the brain.
---
Safety advice
Tuxin Syrup may cause excessive drowsiness with alcohol.
Pregnancy
CONSULT YOUR DOCTOR
Information regarding the use of Tuxin Syrup during pregnancy is not available. Please consult your doctor.
Breast feeding
CONSULT YOUR DOCTOR
Information regarding the use of Tuxin Syrup during breastfeeding is not available. Please consult your doctor.
Tuxin Syrup may decrease alertness, affect your vision or make you feel sleepy and dizzy. Do not drive if these symptoms occur.
Tuxin Syrup is probably safe to use in patients with kidney disease. Limited data available suggests that dose adjustment of Tuxin Syrup may not be needed in these patients. Please consult your doctor.
Use of Tuxin Syrup may cause excessive sleepiness in patients with end stage kidney disease.
There is limited information available on the use of Tuxin Syrup in patients with liver disease. Please consult your doctor.
---
What if you forget to take Tuxin Syrup?
If you miss a dose of Tuxin Syrup, take it as soon as possible. However, if it is almost time for your next dose, skip the missed dose and go back to your regular schedule. Do not double the dose.
---
All substitutes
For informational purposes only. Consult a doctor before taking any medicines.
---
Quick tips
Tuxin Syrup helps relieve dry persistent cough.
Measure the syrup with a special dose-measuring spoon or cup, not a regular table spoon.
Drink extra fluids to help loosen the congestion and lubricate your throat while you are taking this medication.
It may cause dizziness and drowsiness. Use caution while driving or doing anything that requires concentration.
Avoid consuming alcohol while taking Tuxin Syrup as it can cause excessive drowsiness.
Inform your doctor if your cough lasts more than 7 days, comes back, or occurs with fever, rash or headache that lasts. These could be signs of a serious condition.
---
Fact Box
Therapeutic Class
RESPIRATORY
---
Patient concerns
What is a dry and productive cough syrup for baby
Dr. Gopal Bansilal Samdani
Paediatrics
In dry cough cough suppressants are used. In productive cough mucolytics are used.
i have dry cough & cold so which syrup i take levosalbutamol / terbutaline I am a MR in fdc i have salbutol-ls syrup
Dr. Sfurti Mann
Internal Medicine
U can take montair LC and cough suppressant if it's dry cough
---
User feedback
What are you using Tuxin Syrup for?
How much was the improvement?
What were the side-effects while using Tuxin Syrup?
How do you take Tuxin Syrup?
*With or without food
Please rate Tuxin Syrup on price
---
FAQs
Q. Can the use of Tuxin Syrup cause sleepiness or drowsiness?
Yes, Tuxin Syrup may make you feel drowsy or may cause you to fall asleep during your daily activities. Avoid driving, operating machinery, working at heights or participating in potentially dangerous activities until you know how the medicine affects you. Inform your doctor if you experience such episodes while taking this medicine.
Q. Are there any serious side effects associated with the use of Tuxin Syrup?
Serious side effects with Tuxin Syrup are uncommon and rare. Tell your doctor as soon as possible if you notice allergic reactions, skin rash or peeling, mouth ulcers, breathing problems, unexplained bleeding, recurrent fevers or infections, vision disturbances, fast or irregular heartbeat.
Q. Will Tuxin Syrup be more effective if taken in more than recommended dose?
No, taking a higher than the recommended dose may not be more effective, rather it may increase the chances of having serious side effects and toxicity. If the recommended doses do not relieve you symptoms or there is an increased severity of your symptoms while taking this medicine, please consult your doctor.
Q. Can I breastfeed while taking Tuxin Syrup?
No, it is not advisable to breastfeed while using Tuxin Syrup. This medicine contains Chlorpheniramine, an antihistamine which can pass into the breast milk and may harm the baby. Inform your doctor that you are breastfeeding if you are advised to take this medicine.
Q. Are there any contraindications associated with use of Tuxin Syrup?
It is not recommended to use Tuxin Syrup if you have high blood pressure (hypertension), any underlying serious heart condition or cardiovascular disorder, any history of stomach ulcers or overactive thyroid (hyperthyroidism). However, it can be taken if your doctor is aware of your conditions and advises you to take it. The use of Tuxin Syrup should also be avoided if you are taking antidepressant drugs. These drugs, called monoamine oxidase inhibitors (MAOIs), may include phenelzine and isocarboxazid or tricyclic antidepressants like imipramine and amitriptyline.
Q. What are the instructions for storage and disposal of Tuxin Syrup?
Keep this medicine in the container or the pack it came in, tightly closed. Store it according to the instructions mentioned on the pack or label. Dispose of the unused medicine. Make sure it is not consumed by pets, children and other people.
Disclaimer:
Tata 1mg's sole intention is to ensure that its consumers get information that is expert-reviewed, accurate and trustworthy. However, the information contained herein should NOT be used as a substitute for the advice of a qualified physician. The information provided here is for informational purposes only. This may not cover everything about particular health conditions, lab tests, medicines, all possible side effects, drug interactions, warnings, alerts, etc. Please consult your doctor and discuss all your queries related to any disease or medicine. We intend to support, not replace, the doctor-patient relationship.
Manufacturer/Marketer address
Medley House, D2, M.I.D.C. Area, Andheri (East), Mumbai-400 093, INDIA
Country of origin: India

The list of available options shown with the same composition has been prepared upon the advice of registered medical practitioners, pharmacists affiliated with TATA 1MG. TATA 1MG does not promote any pharmaceutical product of any particular company, and all recommendations are based on the medical opinion, advisories from specialist medical and pharmaceutical professionals.
MRP
₹55
Inclusive of all taxes
120 ml in 1 bottle
Notify me
Available options
Available options
Same salt composition:
Chlorpheniramine Maleate (2mg/5ml), Levodropropizine (30mg/5ml)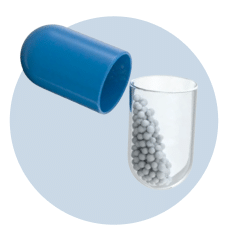 Same salt composition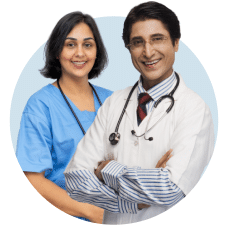 Verified by doctors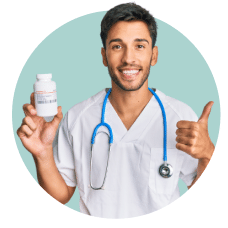 Popularly bought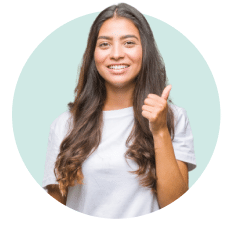 Trusted quality
Why buy these from 1mg?