---
Product introduction
Tcris Cream is an antifungal medication. It is used for treating fungal infections of the nails. It kills the fungi and helps in treating the infection.

Tcris Cream should be used in the dose and duration as advised by your doctor. Some of the common side effects include blisters on the skin, nail disorders like nail damage and discoloration, skin irritation, rash, or redness on the site of application. Please consult your doctor if these side effects persist for a longer duration.

Make sure you wash your hands before and after applying the medicine. Avoid direct contact with the cream or ointment with your eyes. In case of direct contact, wash your eyes with water and seek immediate medical attention.
---
Uses of Tcris Cream
Benefits of Tcris Cream
In Fungal nail infections
Tcris Cream belongs to a group of medicines called antifungals. It kills a wide variety of fungi that cause nail infections. It is easy to apply and has very few side effects. Using this medicine will restore your finger- or toenails to a healthy condition but it takes time because healthy nails take a long time to grow. You should keep using it until healthy nails have grown back. This will prevent the infection from returning. Do not use nail varnish on nails that you are treating.
---
Side effects of Tcris Cream
Most side effects do not require any medical attention and disappear as your body adjusts to the medicine. Consult your doctor if they persist or if you're worried about them
Common side effects of Tcris
Blisters on skin
Nail disorder
Skin irritation
Skin rash
Erythema (skin redness)
---
How to use Tcris Cream
This medicine is for external use only. Use it in the dose and duration as advised by your doctor. Check the label for directions before use. Clean and dry the affected area and apply the cream. Wash your hands after applying, unless hands are the affected area.
---
How Tcris Cream works
Tcris Cream belongs to a class of anti-fungal medications. It inhibits the enzymes that are essential for fungal growth, thereby killing a wide variety of sensitive fungi.
---
Safety advice
No interaction found/established
Pregnancy
CONSULT YOUR DOCTOR
Information regarding the use of Tcris Cream during pregnancy is not available. Please consult your doctor.
Tcris Cream should be used with caution during breastfeeding. Breastfeeding should be held until the treatment of the mother is completed and the drug is eliminated from her body.
No interaction found/established
No interaction found/established
No interaction found/established
---
What if you forget to take Tcris Cream?
If you miss a dose of Tcris Cream, apply it as soon as possible. However, if it is almost time for your next dose, skip the missed dose and go back to your regular schedule. Do not double the dose.
---
All substitutes
For informational purposes only. Consult a doctor before taking any medicines.
Tcris Cream
₹13.0/gm of Cream
---
Quick tips
Tcris Cream helps treat fungal nail infections.
Avoid getting it in your eyes, ears, nose or mouth. If this happens, rinse with water immediately.
Avoid the use of nail varnishes and artificial nails. Do not share your nail-filer to prevent the spread of infection.
Do not use it if you are pregnant or breastfeeding.
Keep using Tcris Cream for 3 to 5 days after the symptoms of the infection have cleared up to prevent it from coming back.
---
Fact Box
Chemical Class
Phenylpropanes derivatives
Action Class
Antifungal Others
---
Patient concerns
Fungal infection in nail Nail dead
Dr. Souvik Sardar
Dermatology
kindly post pictures of the problem and names of the Medicines u've used
Nails automatically broken and re it comes but bad nails comes
Dr. Souvik Sardar
Dermatology
This is a fungal infection of nailPlz visit a nearby dermatologist for oral medications. .For nw start applying loceryl nail lacquer- once weekly over the nail plate like nail polish
---
User feedback
Patients taking Tcris Cream
What are you using Tcris Cream for?
*Fungal infections
How much was the improvement?
What were the side-effects while using Tcris Cream?
*No Side Effect
How do you take Tcris Cream?
*With or without food
Please rate Tcris Cream on price
---
FAQs
Q. How often should you use Tcris Cream?
Tcris Cream contains amorolfine which is an antifungal medicine. It is used to treat fungal infections of the nails. It is applied once weekly on the affected finger or toenails. Sometimes your physician may ask you to apply it twice weekly. The affected areas must be cleaned and dried properly. Do not stop the treatment in between even if the symptoms heal. Your doctor will recommend the exact dose and duration of the treatment based on the type of fungal infection.
Q. Is Tcris Cream a steroid?
No, Tcris Cream is not a steroid. It is a medicine which is used to kill a wide variety of infection-causing fungus. It is applied on the affected nails to treat fungal infections.
Q. Can we apply Tcris Cream on other parts of the body?
No, this medicine should not be used on other parts of the body like the eyes, oral cavity, or intravaginally. Its use should be restricted to only nails and skin. Before using the medicine consult the doctor and follow the instructions carefully.
Q. Can Tcris Cream cause any local reaction or rashes?
Yes, the use of Tcris Cream may cause allergic reactions, but the probability is unknown. Such allergic reaction is not very common and is likely to occur in only susceptible or sensitive individuals. Immediately contact your doctor if you experience such reactions.
Q. Is Tcris Cream safe to be used in kids?
No, Tcris Cream should not be used in children and infants. This is because there is no evidence available to prove the safety of the medicine. Consult your doctor in case your kid develops nail or skin infections or has any nail changes.
Related ayurvedic ingredients
Disclaimer:
Tata 1mg's sole intention is to ensure that its consumers get information that is expert-reviewed, accurate and trustworthy. However, the information contained herein should NOT be used as a substitute for the advice of a qualified physician. The information provided here is for informational purposes only. This may not cover everything about particular health conditions, lab tests, medicines, all possible side effects, drug interactions, warnings, alerts, etc. Please consult your doctor and discuss all your queries related to any disease or medicine. We intend to support, not replace, the doctor-patient relationship.
Manufacturer/Marketer address
Brinton Pharmaceuticals Ltd., Brinton House, Survey No. 55/2, Kharadi, Pune - 411014, India.
Country of origin: India

The list of available options shown with the same composition has been prepared upon the advice of registered medical practitioners, pharmacists affiliated with TATA 1MG. TATA 1MG does not promote any pharmaceutical product of any particular company, and all recommendations are based on the medical opinion, advisories from specialist medical and pharmaceutical professionals.
₹195
Inclusive of all taxes
15 gm in 1 tube
Notify me
Available options
Available options
Same salt composition:
Amorolfine (0.25% w/w)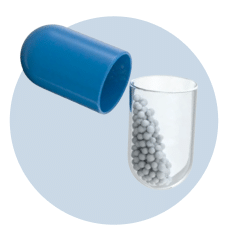 Same salt composition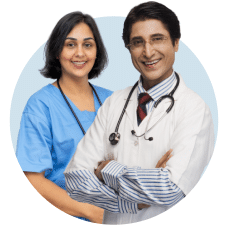 Verified by doctors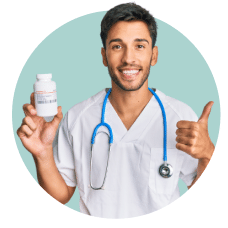 Popularly bought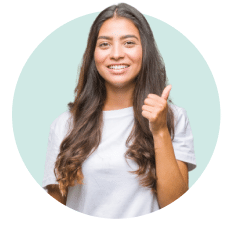 Trusted quality
Why buy these from 1mg?