---
Your child's medicine at a glance
Tacof P Drop is commonly prescribed in children to treat common cold symptoms like sore throat, runny nose, cough, sneezing, watery eyes, body ache, and fever.

Give Tacof P Drop to your child by mouth with or without food. Children often have a sensitive stomach and complain of stomach upset while taking medicines. Prefer giving this medicine with food if this happens. Always remember that the dosing schedule provided by your child's doctor depends on the type of symptoms your child has, so make sure to follow the prescribed dose, time, and way strictly.

Give Tacof P Drop at a fixed time each day so that it gradually makes a place in your child's daily routine, which will help you to remember. If your child vomits within 30 minutes of taking this medicine give the same dose again. However, never repeat the dose if it's already time for the next dose. Your child may start to feel better within a week of regular dosing. However, you must continue giving the medicine to your child to finish the complete prescribed course as stopping it abruptly may worsen your child's condition.

Some of the minor and temporary side effects that your child may experience while taking this medicine include vomiting, diarrhea, nausea, dizziness, rash, and headache. Usually, these episodes subside once your child's body adapts to the medicine. In case these side effects persist or become bothersome for your child, consult your child's doctor without any delay.

Narrate your child's complete medical history to your child's doctor, including any ongoing medicine regime or history of any allergy, heart problem, blood disorder, birth defects, airway obstruction, lung anomaly, skin disorder, liver impairment, and kidney malfunction. This information is critical for dose alterations and for planning your child's overall treatment.
---
Uses of Tacof P Drop in children
Benefits of Tacof P Drop for your child
In Treatment of Common cold
Tacof P Drop is a combination medicine that effectively relieves symptoms of common cold such as blocked nose, runny nose, watery eyes, sneezing, and congestion or stuffiness. It helps to loosen thick mucus, making it easier to cough out. This makes it easier for air to move in and out. It shrinks the blood vessels and provides rapid relief that lasts for several hours.

Tacof P Drop usually starts to work within a few minutes and the effects can last up to several hours. Take it as prescribed by the doctor. Do not stop using it unless you are advised to by your doctor. Taking this medicine enables you to live your life more freely without worrying so much about things that set off your symptoms.
---
Side effects of Tacof P Drop in children
Tacof P Drop does not pose serious side effects and is well-tolerated by children. In case the side effects do occur, they're likely to subside once the body adapts to the medicine. Consult your child's doctor if these side effects persist or bother your child. The most common side effects include-
Common side effects of Tacof P
Diarrhea
Rash
Nausea
Headache
Insomnia (difficulty in sleeping)
Dizziness
Tachycardia
Palpitations
Fear
Anxiety
Restlessness
Tremors
Weakness
Discomfort when urinating
Hallucination
Convulsion
---
How can I give Tacof P Drop to my child?
Take this medicine in the dose and duration as advised by your doctor. Check the label for directions before use. Measure it with a marked dropper and take it as directed. Tacof P Drop may be taken with or without food, but it is better to take it at a fixed time.
---
How Tacof P Drop works
Tacof P Drop is a combination of three medicines: Chlorpheniramine, paracetamol, and phenylephrine which relieves common cold symptoms. Chlorpheniramine is an antiallergic that relieves allergy symptoms like runny nose, watery eyes, and sneezing. Paracetamol is an analgesic (pain reliever) and antipyretic (fever reducer). It blocks the release of certain chemical messengers in the brain that are responsible for pain and fever. Phenylephrine is a nasal decongestant that narrows the small blood vessels providing relief from congestion or stuffiness in the nose.
---
Safety advice
Tacof P Drop should be used with caution in patients with kidney disease. Dose adjustment of Tacof P Drop may be needed. Please consult your doctor.
Tacof P Drop should be used with caution in patients with liver disease. Dose adjustment of Tacof P Drop may be needed. Please consult your doctor.
---
What if I forget to give Tacof P Drop to my child?
Do not panic. Unless your child's doctor has advised a specific regime for your child, you can give the missed dose as soon as you remember it. Skip the missed dose if it's almost the time for the next dose. Follow the prescribed dosing schedule and do not give a double dose to catch up with the missed dose.
---
All substitutes
For informational purposes only. Consult a doctor before taking any medicines.
---
Quick tips
Tacof P Drop may make your child feel sleepy. Ensure your child takes extra care when taking part in physical activities.
Never combine Tacof P Drop with other cold and flu medicines as that may lead to side effects.
Stop Tacof P Drop and immediately report to the doctor if your child develops an itchy rash, facial swelling, or breathing difficulties.

Practice self-care tips:

Clean and disinfect surfaces after sneezing and coughing to avoid allergy
Give your child plenty of fluids as it helps to thin and to loosen the mucus in the lungs
Restrain your child from having dairy products, coffee, and foods that are spicy and fried. All these can trigger coughing
Make your child gargle with warm saltwater
Ensure your child takes enough rest.
---
Fact Box
Therapeutic Class
RESPIRATORY
---
Patient concerns
common cold,snizning and headache which tab can take to common cold?
Dr. Shubhra Chandan Pradhan
ENT
Take tab LCZ PLUS and consult an ENT specialist for proper clinical examination
Common cold with bronchitis fever two days Fever with common cold & bronchitis
Dr. Gopal Bansilal Samdani
Paediatrics
There are many underlying causes of your symptoms. Different cause needs different treatment. Specific treatment cannot be given unless we establish exact underlying cause. Final and perfect diagnosis cannot be done without doing clinical examination of child. Please consult me or any other Paediatrician. will take detail history and will examine your child in detail. All information will be used to determine exact underlying cause of problem. Depending upon cause will prescribe you treatment. At time may ask you relevant investigations if necessary. Your child may need antibiotics and/or other prescription drugs.
---
User feedback
How much was the improvement?
---
FAQs
Q. What if I give too much Tacof P Drop by mistake?
Prolonged or excess intake of Tacof P Drop can put your child at risk of developing serious side effects like seizures, rapid heart rate, /depression, cognition defects and inability to concentrate. Always stick to the prescribed dose. To pour out the right dose, use the calibrated cup provided with the medicine by the manufacturer. Do not use a kitchen teaspoon as it will not give the correct estimate.
Q. How can I store Tacof P Drop?
Tacof P Drop should be stored at room temperature, in a dry place, away from direct heat and light. Also, keep all medicines out of the reach and sight of children to avoid any accidental intake.
Q. My child has a cough and fever. Can I give him two medicines together?
Do not give your child more than one cough or cold medicine at a time unless advised by the doctor. The reason being, both the medicines could have the same ingredients. This would be equivalent to an overdose and could have serious implications on your child. Always consult your child's doctor before giving any medicine to your child.
Q. Can I give my cough medicine to my child?
Never give your child the medicines that have been recommended for use by adults. Children should only be given the medicines specifically formulated for them, else it may cause unwanted side effects. Check the label of the medicine properly before use in your child. Give the medicine to your child in the prescribed dose specifically. It is best to take your child to the doctor if the symptoms are bothersome or fail to improve even after treatment.
Q. Can Tacof P Drop make my child sleepy?
Tacof P Drop may cause mild drowsiness effect, making your child feel sleepy. So, be cautious and never give this medicine to induce sleep. Forced sleep could mask any underlying sleep disorder like insomnia. It's always best to consult your child's doctor before giving this medicine to your child.
Related ayurvedic ingredients
Disclaimer:
Tata 1mg's sole intention is to ensure that its consumers get information that is expert-reviewed, accurate and trustworthy. However, the information contained herein should NOT be used as a substitute for the advice of a qualified physician. The information provided here is for informational purposes only. This may not cover everything about particular health conditions, lab tests, medicines, all possible side effects, drug interactions, warnings, alerts, etc. Please consult your doctor and discuss all your queries related to any disease or medicine. We intend to support, not replace, the doctor-patient relationship.
References
Skidgel RA. Histamine, Bradykinin, and Their Antagonists. In: Brunton LL, Hilal-Dandan R, Knollmann BC (Editors). Goodman & Gilman's: The Pharmacological Basis of Therapeutics. 13th ed. New York, New York: McGraw-Hill Medical; 2018. p. 718.

Drugs.com. Chlorpheniramine, dextromethorphan, and phenylephrine. [Updated 17 Apr. 2019]. [Accessed 30 Dec. 2020] (online) Available from:

Cleveland Clinic. Chlorpheniramine; Dextromethorphan; Phenylephrine oral solution or syrup. [Accessed 30 Dec. 2020] (online) Available from:

U.S. National Library of Medicine. Efficacy and Safety of Paracetamol, Chlorpheniramine and Phenylephrine in the Treatment of Common Cold and Flu Syndrome. [Updated 28 Nov. 2011] [Accessed 21 May 2021 (online) Available from:

Hydrocodone bitartrate and chlorpheniramine maleate [FDA Label]. Madison, MS: Hawthorn Pharmaceuticals, Inc.; 2013. [Accessed 21 May 2021] (online) Available from:
Manufacturer
Name:
Biostrass Health Sciences Pvt Ltd
Address:
211, Silver Coin Complex, Shrenik Park Cross Road, Productivity Road, Vadodara - 390003
Country of origin: India

The list of available options shown with the same composition has been prepared upon the advice of registered medical practitioners, pharmacists affiliated with TATA 1MG. TATA 1MG does not promote any pharmaceutical product of any particular company, and all recommendations are based on the medical opinion, advisories from specialist medical and pharmaceutical professionals.
₹40.5
Inclusive of all taxes
15 ml in 1 packet
Notify me
Available options
Available options
Same salt composition:
Chlorpheniramine Maleate (1mg), Paracetamol (125mg), Phenylephrine (2.5mg)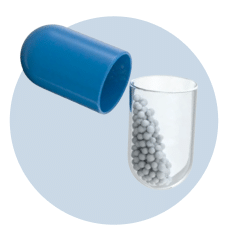 Same salt composition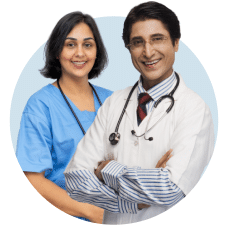 Verified by doctors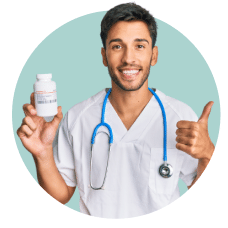 Popularly bought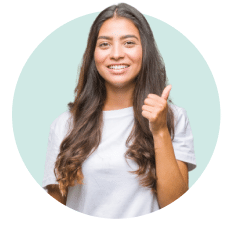 Trusted quality
Why buy these from 1mg?