---
Product introduction
Rosabril Gel is used in the treatment of redness of the face due to a condition called rosacea. It works by narrowing the enlarged blood vessels of the face. This reduces excess blood flow and redness on the face.

Rosabril Gel is for external use only. Use it in the dose and duration as directed by your doctor. You should not apply this medication on other parts of your body other than your face. Avoid getting it in the eyes, mouth, or inside the nose. In case of accidental contact, wash it thoroughly with plenty of water.

The common side effects may include burning sensation, itching, irritation. These are temporary and usually last only for a short time. However, if you experience any other symptoms which you think may be due to this medicine, please inform your doctor.
---
Benefits of Rosabril Gel
In Rosacea
Rosacea is a reddening of the skin that mainly affects the face. Rosabril Gel helps to relieve the symptoms caused by rosacea, such as redness, swelling, and pimples. This medicine usually makes you feel better quite quickly. However, you should continue using it as long as it is prescribed even when you feel better, to get maximum benefit. If you do not see significant improvement within a few days, talk to your doctor.
---
Side effects of Rosabril Gel
Most side effects do not require any medical attention and disappear as your body adjusts to the medicine. Consult your doctor if they persist or if you're worried about them
Common side effects of Rosabril
Erythema (skin redness)
Dermatitis
Skin burn
Flushing (sense of warmth in the face, ears, neck and trunk)
---
How to use Rosabril Gel
This medicine is for external use only. Use it in the dose and duration as advised by your doctor. Check the label for directions before use. Clean and dry the affected area and apply the gel. Wash your hands after applying, unless hands are the affected area.
---
How Rosabril Gel works
Rosabril Gel is a sympathomimetic. It works by narrowing the enlarged blood vessels of the face. This reduces excess blood flow and redness on the face caused by rosacea.
---
Safety advice
No interaction found/established
Pregnancy
SAFE IF PRESCRIBED
Rosabril Gel is generally considered safe to use during pregnancy. Animal studies have shown low or no adverse effects to the developing baby; however, there are limited human studies.
Breast feeding
SAFE IF PRESCRIBED
Rosabril Gel is probably safe to use during breastfeeding. Limited human data suggests that the drug does not represent any significant risk to the baby.
To reduce the amount of Rosabril Gel that reaches the breastmilk, place pressure over the corner of the eye for 1 minute or more, then remove the excess solution with an absorbent tissue.
No interaction found/established
No interaction found/established
No interaction found/established
---
What if you forget to take Rosabril Gel?
If you miss a dose of Rosabril Gel, apply it as soon as possible. However, if it is almost time for your next dose, skip the missed dose and go back to your regular schedule. Do not double the dose.
---
All substitutes
For informational purposes only. Consult a doctor before taking any medicines.
---
Quick tips
Rosabril Gel helps treat redness due to rosacea.
It is applied to the face once a day only. Do not apply it to other areas of the body.
Avoid getting it in the eyes, mouth or inside the nose. If you accidentally get the gel in these areas, wash them immediately with plenty of water.
Do not apply to broken, damaged or irritated areas of skin.

Do not apply moisturisers, creams or cosmetics to the face immediately before or after applying this medication.

It may cause temporary burning or itching sensation in the eye. Inform your doctor if this does not go away.
Make sure to use within 4 weeks of opening the bottle.
---
Fact Box
Chemical Class
Quinoxaline Derivative
Action Class
Sympathomimetics- Ocular
---
Patient concerns
How to cure a rosacea permanently???
Dr. Atula Gupta
Dermatology
Apply Metrogyl gel at night over affected area.For big pimples apply Benzac AC 2.5 percent gel ( very little at night only)Day time apply linical all over faceOral antibiotics such as doxycycline if Rosacea is severeAfter the disease is slightly controlled start with Avene Anti rougeurs fort at night ( this will control redness )IPL 6-8 Sessions can also be done.
---
FAQs
Q. How should I apply Rosabril Gel?
Use it exactly as prescribed by your doctor. Rosabril Gel is meant for application on the skin of the face only. It usually needs to be applied once a day. Do not apply more than 1 g. Apply a pea-sized amount once daily to each of the five areas of the face (forehead, chin, nose, each cheek) avoiding the eyes and lips. Spread a very thin layer of the medicine evenly and smoothly on your skin. Remember to wash your hands after applying Rosabril Gel.
Q. Can I wear makeup with Rosabril Gel?
You should not apply any skin medicines or cosmetics immediately before applying Rosabril Gel. You may use these products once the gel has dried.
Q. Why does my face sometimes seem redder after using Rosabril Gel?
It has been seen that 1 in 6 patients may experience worsening of redness, flushing, or burning feeling of the skin. Usually, this worsening is seen within the first 2 weeks of starting treatment. Generally, it resolves by itself after the treatment is stopped, and in most cases, the effect gradually disappears within a few days.
Q. Can I use Rosabril Gel every day?
Yes, you can use Rosabril Gel every day for as long as advised by your doctor. However, do not apply it more than once a day, and do not exceed the maximum dose of 1 g.
Disclaimer:
Tata 1mg's sole intention is to ensure that its consumers get information that is expert-reviewed, accurate and trustworthy. However, the information contained herein should NOT be used as a substitute for the advice of a qualified physician. The information provided here is for informational purposes only. This may not cover everything about particular health conditions, lab tests, medicines, all possible side effects, drug interactions, warnings, alerts, etc. Please consult your doctor and discuss all your queries related to any disease or medicine. We intend to support, not replace, the doctor-patient relationship.
References
Westfall TC, WestfallIn DP. Adrenergic Agonists and Antagonists. In: Brunton LL, Chabner BA, Knollmann BC, editors. Goodman & Gilman's: The Pharmacological Basis of Therapeutics. 12th ed. New York, New York: McGraw-Hill Medical; 2011. p. 297.

Biaggioni I, Robertson D. Adrenoreceptor Agonists & Sympathomimetic Drugs. In: Katzung BG, Masters SB, Trevor AJ, editors. Basic and Clinical Pharmacology. 11th ed. New Delhi, India: Tata McGraw Hill Education Private Limited; 2009. p. 144.

Mayo Clinic. Brimonidine. [Accessed 04 Apr. 2019] (online) Available from:

Brimonidine tartrate. Watford, Hertfordshire: Galderma (U.K) Ltd.; 2017. [Accessed 06 Feb. 2019] (online) Available from:

Central Drugs Standard Control Organisation (CDSCO). [Accessed 04 Apr. 2019] (online) Available from:
Manufacturer/Marketer address
Brinton Pharmaceuticals Ltd., Brinton House, Survey No. 55/2, Kharadi, Pune - 411014, India.
Country of origin: India

The list of available options shown with the same composition has been prepared upon the advice of registered medical practitioners, pharmacists affiliated with TATA 1MG. TATA 1MG does not promote any pharmaceutical product of any particular company, and all recommendations are based on the medical opinion, advisories from specialist medical and pharmaceutical professionals.
₹267
Inclusive of all taxes
20 gm in 1 tube
Notify me
Available options
Available option
Same salt composition:
Brimonidine (5mg)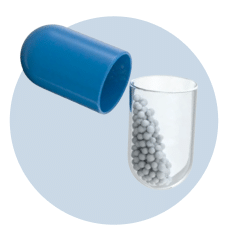 Same salt composition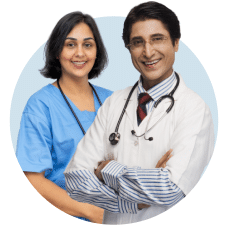 Verified by doctors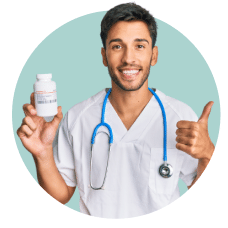 Popularly bought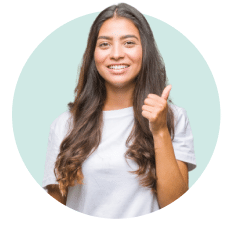 Trusted quality
Why buy these from 1mg?