---
Product introduction
Fenograf 250mg Tablet belongs to a group of medicines called immunosuppressants. It is used with other medicines to prevent your body from rejecting an organ (such as a kidney, heart, or liver) after a transplant. It works by suppressing your body's immune system so that it does not attack the new organ.

The amount of Fenograf 250mg Tablet you take and how often you take it depends on the type of transplant you have. Follow your doctor's instructions on this. You should take it on an empty stomach, at least 1 hour before or 2 hours after a meal. Swallow it as a whole, do not crush, chew, or break it. Take the medicine regularly to get maximum benefit and keep taking it even when you feel well. The treatment will continue for as long as you need it to prevent rejection.

The most common side effects are nausea, vomiting, diarrhea, stomach pain, headache, high blood pressure, and changes in the number of white blood cells. You may catch more infections than usual as medicine suppresses the immune system. There is also an increased risk of developing some cancers for this reason. To reduce your risk of skin cancer, limit your exposure to the sun and use sunscreen. There is a long list of potential side effects of this medicine. You should ask your doctor about them and what signs to look out for because some of them can be serious and need urgent medical attention.

Fenograf 250mg Tablet can cause birth defects and abortion so do not take it if you are pregnant, planning to become pregnant, or breastfeeding. You should talk to your doctor before taking this medicine if you have any signs of infection or if you have any unexpected bruising or bleeding. You should also let your healthcare team know all other medicines you are taking as they may affect, or be affected by, this medicine. You will have regular tests to check for any changes in the number of your blood cells and the amount of sugar and cholesterol in your blood.
---
Uses of Fenograf Tablet
Benefits of Fenograf Tablet
In Prevention of organ rejection in transplant patients
Fenograf 250mg Tablet belongs to a group of medicines known as immunosuppressive agents. It lowers your immune response and reduces the chance of your body attacking the transplanted organ. Organ rejection happens when your immune system treats the new organ as an invader and attacks it. This medicine may be used in combination with other medicines to suppress the immune system and help your body accept the new organ.
---
Side effects of Fenograf Tablet
Most side effects do not require any medical attention and disappear as your body adjusts to the medicine. Consult your doctor if they persist or if you're worried about them
Common side effects of Fenograf
Nausea
Vomiting
Diarrhea
Abdominal pain
Headache
High blood pressure
Decreased white blood cell count (neutrophils)
---
How to use Fenograf Tablet
Take this medicine in the dose and duration as advised by your doctor. Swallow it as a whole. Do not chew, crush or break it. Fenograf 250mg Tablet may be taken with or without food, but it is better to take it at a fixed time.
---
How Fenograf Tablet works
Fenograf 250mg Tablet is an immunosuppressant. It reduces the action of the body's own defense system (the immune system) and prevents rejection of the transplanted organ.
---
Safety advice
Consuming alcohol with Fenograf 250mg Tablet does not cause any harmful side effects.
Pregnancy
CONSULT YOUR DOCTOR
Fenograf 250mg Tablet is unsafe to use during pregnancy as there is definite evidence of risk to the developing baby. However, the doctor may rarely prescribe it in some life-threatening situations if the benefits are more than the potential risks. Please consult your doctor.
Fenograf 250mg Tablet is unsafe to use during breastfeeding. Data suggests that the drug may cause toxicity to the baby.
Fenograf 250mg Tablet does not usually affect your ability to drive.
Fenograf 250mg Tablet is probably safe to use in patients with kidney disease. Limited data available suggests that dose adjustment of Fenograf 250mg Tablet may not be needed in these patients. Please consult your doctor.
There is limited information available on the use of Fenograf 250mg Tablet in patients with liver disease. Please consult your doctor.
---
All substitutes
For informational purposes only. Consult a doctor before taking any medicines.
Fenograf 250mg Tablet
₹44.2/Tablet
---
Quick tips
Your doctor has prescribed Fenograf 250mg Tablet to stop your body from rejecting a transplanted organ (e.g. kidney, heart or liver).
It may take 6 to 12 weeks for Fenograf 250mg Tablet to start working. Keep taking it as prescribed.
It may cause birth defects so birth control is required in females with reproductive potential.

It makes you more susceptible to getting infections. Avoid contact with people who have an infection. Consult your doctor immediately if you develop a sore throat, high temperature, any other signs of infections.

Protect yourself from direct sunlight by wearing protective clothing and applying a sunscreen with a high sun protection factor (SPF).

Take it with food to minimize possible side effects like nausea and stomach pain.
Your doctor may get regular blood tests done to monitor the levels of blood cells in your blood. Inform your doctor if you experience symptoms such as unexplained bruising or bleeding, sore throat, mouth ulcers, or fever.
---
Fact Box
Chemical Class
Phthalide Derivative
Therapeutic Class
ANTI NEOPLASTICS
Action Class
Immunosuppressant- Purine analogs
---
Interaction with drugs
Taking Fenograf with any of the following medicines can modify the effect of either of them and cause some undesirable side effects
---
Patient concerns
Nephrologist considered for consulting Function of kidney transplant patients suffering from tuberculosis
Dr. Praveen Pushkar
Urology
Get kidney function test done
Difficulty in excretory, and rejection of stool.
Dr. Aanchal Maheshwari
Ayurveda
take triphala churan 1 spoon at night wioth abhyarishtam 20 ml mixed with water
---
FAQs
Q. Can Fenograf 250mg Tablet cause cancer?
Fenograf 250mg Tablet may increase your chances of certain cancers like skin cancer and lymphoma (cancer of the lymph system). When outside, avoid unnecessary or prolonged exposure to sunlight, wear protective clothing, and apply sunscreen. Call your doctor if you experience a new skin sore or bump, a change in the size or color of a mole, a brown or black skin lesion (sore) with uneven edges or a sore whose one part does not look like the other, skin changes, sores that do not heal. Also, inform the doctor if you experience unexplained fever, tiredness that does not go away, weight loss, or pain or swelling in the neck, groin, or armpits.
Q. Why has my doctor given me Fenograf 250mg Tablet after I have had a kidney transplant?
Fenograf 250mg Tablet is an immunosuppressant. Fenograf 250mg Tablet has been prescribed to you to help your body accept the donor's kidney. It does so by working on the cells of your immune system, which fight with any foreign substance and reject its presence. This helps in making the transplanted organ more acceptable to your body.
Q. How long does Fenograf 250mg Tablet take to start working?
Fenograf 250mg Tablet does not start working immediately and may take about 8 to 12 weeks before you see any benefits. To ensure that your condition does not reappear, you may have to keep taking the medicine for several years.
Q. Is Fenograf 250mg Tablet a steroid or chemotherapy medicine? Can it cause hair loss?
Fenograf 250mg Tablet is neither a steroid nor a chemotherapy medicine. It is an immunosuppressant which means that it acts on your immune system to suppress or weaken it so that your body does not reject the donated organ of another person. Hair loss is a common side effect of Fenograf 250mg Tablet.
Q. Do I need any special tests while taking Fenograf 250mg Tablet?
Since Fenograf 250mg Tablet can affect blood count and affect the kidneys and liver, your doctor will ask you to have a blood test before you start the treatment. Once the treatment starts, your doctor will suggest you take regular blood tests to check for any changes in the blood. These blood tests will help monitor your response to the medicine and the development of any side effects.
Q. My doctor has asked me to stay away from a person who has chickenpox or shingles. Why?
Fenograf 250mg Tablet is an immunosuppressant, which means that it decreases the activity of the immune system. Since your immune system is already weak, if you come in contact with a patient of chickenpox or shingles, you may develop it too. This is the reason that your doctor has advised you to be cautious. Therefore, follow your doctor's advice and contact your doctor immediately if you get chickenpox or shingles as you may require special treatment.
Q. What precautions should a female follow while taking Fenograf 250mg Tablet?
Do not take Fenograf 250mg Tablet if you are pregnant or are planning a pregnancy. There is a high risk of miscarriage (loss of the pregnancy) during the first 3 months of pregnancy. It may even cause birth defects (problems that are present at birth) in the newborn. Therefore, it is advised that you should use two acceptable forms of birth control together for 4 weeks before you start taking Fenograf 250mg Tablet, during the treatment, and for 6 weeks after you stop taking Fenograf 250mg Tablet. It is important to use a second form of birth control along with birth control pills as Fenograf 250mg Tablet may decrease the effectiveness of birth control pills. Your doctor will suggest the two birth control methods that\ suit you the best.
Q. What precautions should a male follow while taking Fenograf 250mg Tablet?
It is recommended that either the man or her partner should use reliable contraception during treatment and for 90 days after the treatment. Men should not donate semen during the therapy or for 90 days following discontinuation of Fenograf 250mg Tablet.
Disclaimer:
Tata 1mg's sole intention is to ensure that its consumers get information that is expert-reviewed, accurate and trustworthy. However, the information contained herein should NOT be used as a substitute for the advice of a qualified physician. The information provided here is for informational purposes only. This may not cover everything about particular health conditions, lab tests, medicines, all possible side effects, drug interactions, warnings, alerts, etc. Please consult your doctor and discuss all your queries related to any disease or medicine. We intend to support, not replace, the doctor-patient relationship.
References
Krensky AM, Bennett WM, Vincenti F. Immunosuppressants, Tolerogens, and Immunostimulants. In: Brunton LL, Chabner BA, Knollmann BC, editors. Goodman & Gilman's: The Pharmacological Basis of Therapeutics. New York, New York: McGraw-Hill Medical; 2011. pp. 1014-15.

Lake DF, Briggs AD, Akporiaye ET. Immunopharmacology. In: Katzung BG, Masters SB, Trevor AJ, editors. Basic and Clinical Pharmacology. 11th ed. New Delhi, India: Tata McGraw Hill Education Private Limited; 2009. pp. 973.

Briggs GG, Freeman RK, editors. A Reference Guide to Fetal and Neonatal Risk: Drugs in Pregnancy and Lactation. 10th ed. Philadelphia, PA: Wolters Kluwer Health; 2015. pp. 943-45.

Mycophenolate mofetil. Barnstaple, Devon: Accord-UK Ltd.; 2009 [revised 10 Apr. 2018]. [Accessed 06 Apr. 2019] (online) Available from:

Lake DF, Briggs AD. Immunopharmacology. In: Katzung BG, Trevor AG, editors. Basic & Clinical Pharmacology. 13th ed. New York, New York: McGraw-Hill Education; 2015. [Accessed 28 Jan. 2019] (online) Available from:

Central Drugs Standard Control Organisation (CDSCO). [Accessed 06 Apr. 2019] (online) Available from:

Mycophenolate mofetil. South San Francisco, California: Genentech USA, Inc.; 1995 [revised Feb. 2019]. [Accessed 17 Jun. 2019] (online) Available from:

Mycophenolate mofetil. Grenzach-Wyhlen, Germany: Roche Pharma AG; 2018. [Accessed 17 Jun. 2019] (online) Available from:
Manufacturer/Marketer address
Off. Ashram Road, Ahmedabad - 380 009., Gujarat, India
Country of origin: India

The list of available options shown with the same composition has been prepared upon the advice of registered medical practitioners, pharmacists affiliated with TATA 1MG. TATA 1MG does not promote any pharmaceutical product of any particular company, and all recommendations are based on the medical opinion, advisories from specialist medical and pharmaceutical professionals.
₹442
Inclusive of all taxes
10 tablets in 1 strip
Notify me
Available options
Available options
Same salt composition:
Mycophenolate mofetil (250mg)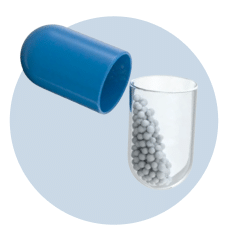 Same salt composition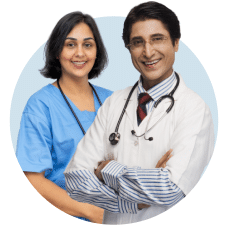 Verified by doctors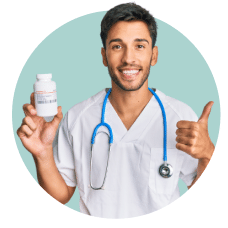 Popularly bought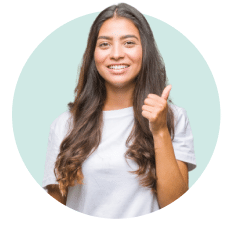 Trusted quality
Why buy these from 1mg?