---
Product introduction
Esokem 40 Tablet is a medicine that reduces the amount of acid produced in your stomach. It is used to treat acid reflux, peptic ulcer disease, and other problems in your food pipe. It is also used to prevent and treat stomach ulcers.

You should take Esokem 40 Tablet as your doctor advises. The dose will depend on what you are being treated for, but it is usually the lowest dose for the shortest time that is needed to treat your condition. It is usually taken on an empty stomach. Keep taking it as prescribed even if your symptoms disappear quickly. If you are taking this medicine for a long time, your doctor may carry out regular tests to check your levels of magnesium which can fall with this medicine.

Common side effects include headache, constipation or diarrhea, stomach pain, and feeling or being sick. These tend to be mild but talk to your doctor if they bother you or do not go away. The risk of side effects may increase the longer you take this medicine. You may be more likely to have a broken bone if you take it for a long time. It is best to avoid foods that seem to make your symptoms worse, such as rich, spicy, and fatty foods. Cutting down on caffeinated drinks, such as tea, coffee, and cola, as well as alcohol may also help.

This medicine is not suitable for some people. Before taking this medicine, you need to tell your doctor if you have severe liver problems, are taking medicines for HIV, have had an allergic reaction to similar medicines in the past, or have osteoporosis. Alcohol does not interfere with the way Esokem 40 Tablet works. However, drinking alcohol makes your stomach produce more acid than normal. This medicine can make you feel dizzy, sleepy, or affect your vision. If this happens, do not drive, cycle, or use machinery or tools until you feel better. It is not usually recommended during pregnancy and breastfeeding.
---
Uses of Esokem Tablet
Treatment of Peptic ulcer disease
Benefits of Esokem Tablet
In Treatment of Gastroesophageal reflux disease (Acid reflux)
GERD is a chronic (long-term) condition that is like having heartburn consistently rather than just occasionally. It happens because a muscle above your stomach relaxes too much and allows stomach contents to come back up into your esophagus and mouth. Esokem 40 Tablet belongs to a group of medicines called proton pump inhibitors. It reduces the amount of acid your stomach makes and relieves the pain associated with heartburn and acid reflux. You should take it exactly as it is prescribed for it to be effective.

Some simple lifestyle changes can help reduce the symptoms of GERD. Think about what foods trigger heartburn and try to avoid them; eat smaller more frequent meals; try to lose weight if you are overweight and try to find ways to relax. Do not eat within 3-4 hours of going to bed.
In Treatment of Peptic ulcer disease
Esokem 40 Tablet belongs to a group of medicines called proton pump inhibitors. It reduces the amount of acid your stomach makes which prevents further damage to the ulcer as it heals naturally. You may be given other medicines along with this medicine depending on what caused the ulcer. You need to keep taking the medicine as it is prescribed for it to be effective, even if the symptoms seem to disappear.
---
Side effects of Esokem Tablet
Most side effects do not require any medical attention and disappear as your body adjusts to the medicine. Consult your doctor if they persist or if you're worried about them
Common side effects of Esokem
Headache
Dizziness
Dryness in mouth
Nausea
Abdominal pain
Constipation
Flatulence
Diarrhea
---
How to use Esokem Tablet
Take this medicine in the dose and duration as advised by your doctor. Swallow it as a whole. Do not chew, crush or break it. Esokem 40 Tablet is to be taken empty stomach.
---
How Esokem Tablet works
Esokem 40 Tablet is a proton pump inhibitor (PPI). It works by reducing the amount of acid in the stomach which helps in relief of acid related indigestion and heartburn.
---
Safety advice
Caution is advised when consuming alcohol with Esokem 40 Tablet. Please consult your doctor.
Pregnancy
CONSULT YOUR DOCTOR
Esokem 40 Tablet may be unsafe to use during pregnancy. Although there are limited studies in humans, animal studies have shown harmful effects on the developing baby. Your doctor will weigh the benefits and any potential risks before prescribing it to you. Please consult your doctor.
Breast feeding
CONSULT YOUR DOCTOR
Esokem 40 Tablet is probably unsafe to use during breastfeeding. Limited human data suggests that the drug may pass into the breastmilk and harm the baby.
Driving
CONSULT YOUR DOCTOR
It is not known whether Esokem 40 Tablet alters the ability to drive. Do not drive if you experience any symptoms that affect your ability to concentrate and react.
Esokem 40 Tablet is safe to use in patients with kidney disease. No dose adjustment of Esokem 40 Tablet is recommended.
However, inform your doctor if you have any kidney disease.
Esokem 40 Tablet should be used with caution in patients with severe liver disease. Dose adjustment of Esokem 40 Tablet may be needed. Please consult your doctor.
---
What if you forget to take Esokem Tablet?
If you miss a dose of Esokem 40 Tablet, take it as soon as possible. However, if it is almost time for your next dose, skip the missed dose and go back to your regular schedule. Do not double the dose.
---
All substitutes
For informational purposes only. Consult a doctor before taking any medicines.
Esokem 40 Tablet
₹6.8/Tablet
---
Quick tips
It is a well-tolerated medicine and provides relief for a long time.
Some healthy tips to prevent acidity from happening:


Avoid excessive intake of carbonated beverages/soft drinks, citrus juices, fried food, caffeinated beverages like tea and coffee.
Avoid alcohol and smoking.

Avoid eating late at night or before bedtime.

Inform your doctor if you get watery diarrhea, fever or stomach pain that does not go away.
Long-term use of Esokem 40 Tablet can cause weak bones and a deficiency of minerals such as magnesium. Take adequate dietary intake of calcium and magnesium or their supplements as prescribed by your doctor.
Consult your doctor right away if you develop decreased urination, edema (swelling due to fluid retention), lower back pain, nausea, fatigue, and rash or fever. These could be signs of a kidney problem.
---
Fact Box
Chemical Class
Sulfinylbenzimidazole Derivative
Therapeutic Class
GASTRO INTESTINAL
Action Class
Proton pump inhibitors
---
Interaction with drugs
Taking Esokem with any of the following medicines can modify the effect of either of them and cause some undesirable side effects
---
Patient concerns
Heartburn Mental disorder Depression Frequent persistent heartburn Gastroesophageal reflux disease Irritable bowel syndrome Indigestion Back flow of acid from stomach Difficulty in swallowing Inflammation of esophagus Excess acid secretion by stomach Intestinal or stomach ulcers
Dr. Sunil Sekhri
Diabetology
You need to be examined in clinic to reach a diagnosis and then appropriate medicine can be prescribed
Having problem of acid reflux disease with throat infection and pain in right side of abdomen
Dr. Aanchal Maheshwari
Ayurveda
take avipattikar churan 1 spoon twice before meal, for throat infection do gargles with lyuke warm water and mixing tankan bhasma a littlein it,,
---
User feedback
Patients taking Esokem 40 Tablet
What are you using Esokem Tablet for?
*Intestinal ulcers
How much was the improvement?
What were the side-effects while using Esokem 40 Tablet?
*No Side Effect
How do you take Esokem Tablet?
Please rate Esokem 40 Tablet on price
---
FAQs
Q. What is the best time to take Esokem 40 Tablet?
Usually, Esokem 40 Tablet is taken once a day, first thing in the morning. If you take Esokem 40 Tablet twice a day, take 1 dose in the morning and 1 dose in the evening. The tablets should be swallowed whole (remember not be chewed or crushed) and taken at least 1 hour before a meal with some water.
Q. Can I take Esokem 40 Tablet with domperidone?
Yes, Esokem 40 Tablet can be safely taken with domperidone as no harmful effects have been reported clinically. A fixed-dose combination of these two medicines is also available. Domperidone works by increasing the gut motility and Esokem 40 Tablet decreases the acid production in the stomach. So, this combination is very effective in the treatment of reflux esophagitis associated with acidity, heartburn, intestinal and stomach ulcers.
Q. Can I take antacids along with Esokem 40 Tablet?
Yes, you can take antacids along with Esokem 40 Tablet. Take it 2 hours before or after you take Esokem 40 Tablet.
Q. Can I take Esokem 40 Tablet for a long term?
Esokem 40 Tablet is usually prescribed for short term use only. However, if need arises, such as for treating peptic ulcer disease and Zollinger Ellison syndrome (ZES), Esokem 40 Tablet may be prescribed for a long term duration as well. Long term use may carry an increased risk for side effects and must be discussed with the doctor. Please use Esokem 40 Tablet as advised by your doctor and under their supervision.
Q. What are the long term side effects of Esokem 40 Tablet?
If Esokem 40 Tablet is used for more than 3 months, certain long term side effects may be seen. The most important of these is low magnesium levels in your blood which may make you feel tired, confused, dizzy, shaky or dizzy. You may also have muscle twitches or irregular heartbeat. If the use is further prolonged for more than a year, you may have an increased risk of bone fractures, stomach infections and vitamin B12 deficiency. Vitamin B12 deficiency can make you anemic, as a result of which you may feel more tired, weak, or pale. Additionally you may have palpitations, shortness of breath, lightheadedness, indigestion, loss of appetite, flatulence (gas) or nerve problems such as numbness, tingling and problem in walking.
Q. Can I stop taking Esokem 40 Tablet if I feel better?
If you have been taking Esokem 40 Tablet for a long time, stopping it abruptly may lead to increased acid production, thereby worsening your symptoms. Therefore, you must discuss any dose changes or if you wish to come off Esokem 40 Tablet.
Q. Can Esokem 40 Tablet cause weight gain?
Weight gain is reported in less than 1% of the patients taking Esokem 40 Tablet but the exact cause is unknown. One possible explanation is higher food intake once the reflux symptoms are relieved. Lifestyle modifications such as proper diet and exercise can help to prevent weight gain.
Q. Is Esokem 40 Tablet safe to use?
Yes, Esokem 40 Tablet is relatively safe to use. Most of the people who take Esokem 40 Tablet do not get a side effect. It is advised to be taken as directed by the doctor for maximum benefit.
Q. Can I take Esokem 40 Tablet with ranitidine?
Yes, Esokem 40 Tablet can be taken with ranitidine. According to research reports, there are no significant interactions seen between Esokem 40 Tablet and ranitidine. However, you must take them together only if prescribed by the doctor.
Q. Can I take alcohol with Esokem 40 Tablet?
No, alcohol intake is not advised with Esokem 40 Tablet. Alcohol itself does not affect the working of Esokem 40 Tablet, but it can increase the acid production. This may further cause worsening of your symptoms
Disclaimer:
Tata 1mg's sole intention is to ensure that its consumers get information that is expert-reviewed, accurate and trustworthy. However, the information contained herein should NOT be used as a substitute for the advice of a qualified physician. The information provided here is for informational purposes only. This may not cover everything about particular health conditions, lab tests, medicines, all possible side effects, drug interactions, warnings, alerts, etc. Please consult your doctor and discuss all your queries related to any disease or medicine. We intend to support, not replace, the doctor-patient relationship.
Manufacturer/Marketer address
16th Floor, Godrej BKC, Plot – C, "G" Block, Bandra-Kurla Complex, Bandra (East), Mumbai – 400 051, India
Country of origin: India

The list of available options shown with the same composition has been prepared upon the advice of registered medical practitioners, pharmacists affiliated with TATA 1MG. TATA 1MG does not promote any pharmaceutical product of any particular company, and all recommendations are based on the medical opinion, advisories from specialist medical and pharmaceutical professionals.
DISCONTINUED
We do not facilitate sale of this product at present
Available options
Same salt composition:
Esomeprazole (40mg)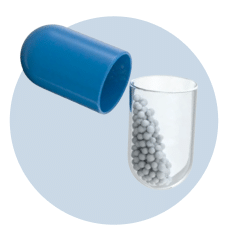 Same salt composition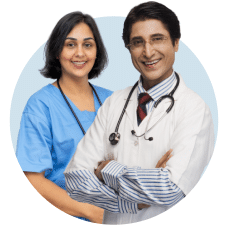 Verified by doctors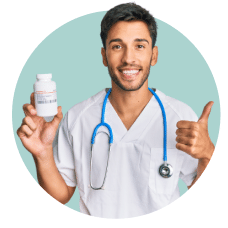 Popularly bought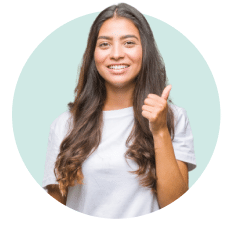 Trusted quality
Why buy these from 1mg?