---
Your child's medicine at a glance
Spastone Drop helps treat stomach pain, bloating, and abdominal cramps caused due to acidity, gas, infections, or diseases of the gastrointestinal tract in children. It works by relaxing the muscles of the gut and absorbing extra gas. Spastone Drop also helps control the symptoms of irritable bowel syndrome.

Give the prescribed dose of Spastone Drop to your child orally before a meal or as suggested by the doctor. Your child's doctor may prescribe this medicine for a few days to many days. But, do not continue it for more than 2 weeks without consulting the doctor as excessive and long-term use may have adverse effects on your child. Additionally, do not abruptly stop the medicine by yourself as it may bring back the symptoms or worsen your child's condition.

Some of the common yet temporary side effects of this medicine include nausea, vomiting, constipation, burping, vision problem, loss of appetite, and drowsiness. If these occur, they will subside once your child's body adapts to the medicine. In case these side effects do not improve or become bothersome for your child, do reach out to the doctor on a priority basis.

You must let your child's doctor know about all the medicines your child is being given. Also, inform the doctor of any previous history of allergy, intolerance to any food products, abdominal obstruction, liver impairment, kidney malfunction, or any birth defects. This information is very important for dose alterations and for planning your child's overall treatment.
---
Uses of Spastone Drop in children
Benefits of Spastone Drop for your child
In Improving Abdominal pain
Spastone Drop effectively relieves sudden muscle spasms or contractions in the stomach and intestine (gut), thereby relaxing the muscles and improving the movement of food. This helps to treat abdominal pain (or stomach pain) as well as cramps, bloating, and discomfort. Give Spastone Drop to your child in the dose and duration as prescribed for maximum benefit.
In Treatment of Irritable bowel syndrome
Irritable bowel syndrome is a chronic (long-term) inflammatory disease of the large intestine (colon) that usually needs long-term management. This can lead to bleeding, frequent diarrhea, bloating, flatulence, cramps, and stomach pain. Spastone Drop relaxes the muscles in your stomach and gut (intestine) and relieves these symptoms effectively. Usually, it is used as an add-on medicine along with other medicines which are given for the management of your child's condition. Continue giving it to your child for as long as the doctor may advise you to.
---
Side effects of Spastone Drop in children
Spastone Drop does not pose serious side effects and is well-tolerated by children. In case the side effects do occur, they're likely to subside once the body adapts to the medicine. Consult your child's doctor if these side effects persist or bother your child. The most common side effects include-
Common side effects of Spastone
Nausea
Vomiting
Blurred vision
Drowsiness
Nervousness
Constipation
Diarrhea
Burping
Loss of appetite
---
How can I give Spastone Drop to my child?
Take this medicine in the dose and duration as advised by your doctor. Check the label for directions before use. Measure it with a marked dropper and take it as directed. Spastone Drop may be taken with or without food, but it is better to take it at a fixed time.
---
How Spastone Drop works
Spastone Drop is a mixture of two active medicines Dicyclomine, an antispasmodic agent, and Dimethicone, an antifoaming medicine. Dicyclomine works by relaxing the muscles in your stomach and gut (intestine). It stops sudden muscle contractions (spasms), thereby relieving abdominal cramps and pain. Whereas, the antifoaming medicine disintegrates gas bubbles and allows easy passage of gas.
---
Safety advice
Spastone Drop should be used with caution in patients with severe kidney disease. Dose adjustment of Spastone Drop may be needed. Please consult your doctor.
However, Spastone Drop is relatively safe to use in mild to moderate kidney disease. Discuss with your child's doctor thoroughly before giving this medicine to your child.
Spastone Drop should be used with caution in patients with severe liver disease. Dose adjustment of Spastone Drop may be needed. Please consult your doctor.
However, Spastone Drop is relatively safe to use in mild to moderate liver disease. Discuss with your child's doctor thoroughly before giving this medicine to your child.
---
What if I forget to give Spastone Drop to my child?
Do not panic. Give your child the missed dose as soon as you remember. Skip the missed dose if it is almost the time for the next dose. Do not give a double dose and follow the prescribed dosing schedule.
---
All substitutes
For informational purposes only. Consult a doctor before taking any medicines.
---
Quick tips
Give your child a diet that is rich in fiber and low in fermentable sugars.
Avoid giving gas-producing foods to your child such as beans, onions, carrots, raisins, and bananas.
Encourage your child to exercise daily as it has potential benefits in constipation and in improving overall wellbeing.
---
Fact Box
Therapeutic Class
GASTRO INTESTINAL
---
Patient concerns
Restless leg syndrome with irritable bowel syndrome
Dr. Pushkar Mani
Physician
take cobadex czs once daily for 1 monthevion 400 mg once daily for 1 month
I have irritable bowel syndrome
Dr. Deepak Kumar Soni
Ayurveda
https://goo.gl/forms/5QhDt8ZurRhhcjvD2 Kindly fill the health information so that I can advice best products to you thanks
---
User feedback
What are you using Spastone Drop for?
*Abdominal pain
How much was the improvement?
What were the side-effects while using Spastone Drop?
How do you take Spastone Drop?
Please rate Spastone Drop on price
---
FAQs
Q. My child is having abdominal pain associated with nausea, vomiting, and sensitivity to light. Is Spastone Drop safe in such a case?
The above-mentioned symptoms may indicate abdominal migraine which is characterized by recurrent episodes of dull and moderate to severe intensity abdominal pain for at least six months. It typically occurs in midline or is poorly localized. Abdominal pain is associated with additional features including anorexia, nausea, vomiting, headache, photophobia, and pallor. Do rule out such types of pain before giving Spastone Drop.
Q. What all tests do my child need to undergo if he has abdominal pain?
The doctor may advise abdominal ultrasound for routine examination. In serious abdominal conditions, endoscopy and esophageal pH may also be monitored.
Q. In which all diseases should Spastone Drop be avoided?
Avoid giving Spastone Drop in obstructive and inflammatory diseases of the digestive tract. These problems may include heartburn, unstable cardiovascular diseases, obstructive uropathy, glaucoma, muscle weakness disorder, liver impairment, hyperthyroidism, neuropathy, and kidney impairment.
Q. Can other medicines be given at the same time as Spastone Drop?
Spastone Drop can sometimes interact with other medicines or substances. Tell your doctor about any other medicines your child is taking before starting Spastone Drop. Also, check with your child's doctor before giving any medicine to your child.
Q. How should Spastone Drop be stored?
Spastone Drop should be stored at room temperature, in a dry place, away from direct heat and light. Also, keep all medicines out of the reach and sight of children to avoid any accidental intake.
Related ayurvedic ingredients
Disclaimer:
Tata 1mg's sole intention is to ensure that its consumers get information that is expert-reviewed, accurate and trustworthy. However, the information contained herein should NOT be used as a substitute for the advice of a qualified physician. The information provided here is for informational purposes only. This may not cover everything about particular health conditions, lab tests, medicines, all possible side effects, drug interactions, warnings, alerts, etc. Please consult your doctor and discuss all your queries related to any disease or medicine. We intend to support, not replace, the doctor-patient relationship.
Manufacturer/Marketer address
Leeford Healthcare Limited , Leo House, Shaheed Bhagat Singh Nagar, Dugri-Dhandra Road, Near Joseph School , Ludhiana-141116
Country of origin: India

The list of available options shown with the same composition has been prepared upon the advice of registered medical practitioners, pharmacists affiliated with TATA 1MG. TATA 1MG does not promote any pharmaceutical product of any particular company, and all recommendations are based on the medical opinion, advisories from specialist medical and pharmaceutical professionals.
₹20
Inclusive of all taxes
10 ml in 1 packet
Notify me
Available options
Available options
Same salt composition:
Dicyclomine (10mg), Dimethicone (40mg)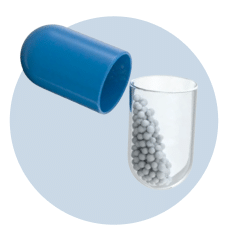 Same salt composition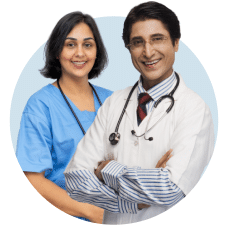 Verified by doctors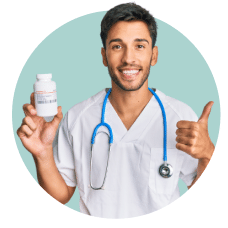 Popularly bought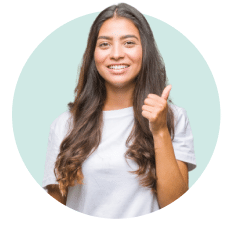 Trusted quality
Why buy these from 1mg?