---
Product introduction
Povaril Gargle is an antiseptic and disinfectant agent that is used as a mouthwash to kill germs that cause infections of the mouth. It also relieves dryness of the mouth and sore throat.

Take Povaril Gargle in the dose and duration as advised by your doctor. Make sure not to swallow the medication. Do not stop using it until you have finished the complete course, even when you feel better. You must have to avoid eating, drinking, or smoking for at least 30 minutes after using it. Do not use it for longer than your doctor has told you to and let him or her know if your condition does not improve after 2 to 4 weeks of treatment.

Pour gargle and mouthwash into the cup and dilute it with an equal amount of warm water if the taste is an issue. Swish the solution for a short time in the mouth and spit it out. Thirty-second gargle kills the germs in the mouth or throat. Repeat this every two to four hours or as directed by your dentist. It is generally safe and does not usually cause any common side effects.
---
Uses of Povaril Gargle
Treatment of Mouth infection

Treatment of Dry mouth

Treatment and prevention of Wound infection
Benefits of Povaril Gargle
In Treatment of Mouth infection
Whenever there is an overgrowth of microorganisms in our mouth, that are otherwise normally present, it can lead to unpleasant symptoms suggestive of mouth infection. These symptoms include bad breath, swollen gums, unpleasant taste changes, sensitivity of teeth to hot or cold food/liquid etc. Povaril Gargle kills and prevents growth of these bacteria, thereby relieving these symptoms. This helps in maintaining good oral hygiene.

Poor oral hygiene can be extremely embarrassing and can affect your social life. This medicine helps restore your self confidence and makes it easier for you to go about your daily activities. Continue using it as advised by the doctor to get maximum benefit.
In Treatment of Sore throat
Sore throat refers to pain and discomfort in the throat that is usually seen in bacterial or viral infections. Povaril Gargle is generally very safe, works quite quickly and will reduce the pain and discomfort that might be caused by sore throat. It kills the microorganisms causing the infection in the throat and makes you feel better. This helps to soothe the irritated throat and speeds up the recovery process. You may also drink warm water/drinks such as ginger tea, avoid cold foods and take a steam bath for additional relief.
In Treatment and prevention of Wound infection
Povaril Gargle is a versatile antiseptic that is used for the treatment and prevention of infection. Povaril Gargle kills and prevents the growth of infection-causing microbes, thereby preventing abrasions, cuts, and wounds, or any break in the skin from getting infected. The antiseptic effect is caused due to the slow release of iodine. Keep the affected area clean and use the medicine as prescribed by your doctor.
---
Side effects of Povaril Gargle
Most side effects do not require any medical attention and disappear as your body adjusts to the medicine. Consult your doctor if they persist or if you're worried about them
Common side effects of Povaril
Application site reactions (burning, irritation, itching and redness)
---
How to use Povaril Gargle
This medicine is for external use only. Use this medicine in the dose and duration as advised by your doctor. Do not dilute the solution. Gargle in the mouth for at least 30 seconds and spit after use.
---
How Povaril Gargle works
Povaril Gargle is an antiseptic medicine. When used as a mouthwash, it kills harmful microorganisms of your mouth. This is how it works to prevent and treat infections.
---
Safety advice
No interaction found/established
Pregnancy
CONSULT YOUR DOCTOR
Information regarding the use of Povaril Gargle during pregnancy is not available. Please consult your doctor.
Breast feeding
SAFE IF PRESCRIBED
Povaril Gargle is safe to use during breastfeeding. Human studies suggest that the drug does not pass into the breastmilk in a significant amount and is not harmful to the baby.
No interaction found/established
No interaction found/established
No interaction found/established
---
What if you forget to take Povaril Gargle?
If you miss a dose of Povaril Gargle, skip it and continue with your normal schedule. Do not double the dose.
---
All substitutes
For informational purposes only. Consult a doctor before taking any medicines.
Povaril Gargle
₹1.57/ml of Gargle
---
Quick tips
Povaril Gargle helps treat infections of the lining of the mouth and throat, such as gingivitis and mouth ulcers.
It may also be used to maintain oral hygiene before, during and after dental and oral surgery.
Gargle or rinse the mouth with Povaril Gargle for up to 30 seconds. It should not be swallowed.
Do not use for more than 14 days without talking to your doctor first.
---
Fact Box
Chemical Class
Iodinated polyvinyl polymer
Therapeutic Class
OPHTHAL OTOLOGICALS
Action Class
Antiseptics and disinfectants
---
Patient concerns
suffering from slight fever, very sore throat and mouth, and running nose, incessant sneezing. Mouth and whole throat is very dry. Taking clindatime 300 for skin infection
Dr. Sanjay Bhatt
Physician
You can consult physician nearby or visit our clinic sector 31 House no 1298 Grace medical and dental clinic 'Gurgaon
Dry cough nd sore throat problem
visit ent specilaist as it can be due to infection or allergy
---
FAQs
Q. Can I put Povaril Gargle on an open wound?
Povaril Gargle can be used as an antiseptic to treat or prevent infections in wounds such as ulcers, small burns or cuts, and other minor injuries. However, take special care if you are applying Povaril Gargle on open large wounds or where the skin is broken like burns. The reason being there may be a risk of excessive absorption of iodine in the blood which may increase to toxic levels.
Q. Will Povaril Gargle solution stain my skin or clothes?
Povaril Gargle has a natural golden brown color which stains the area where you have applied it. It does not however, permanently stain your skin and fingernails. The stain can be easily removed from your clothes with soap and water.
Q. Where can Povaril Gargle be used?
Povaril Gargle is used in the treatment and prevention of infection in wounds including cuts, small areas of burn, ulcers and minor injuries. Do not use this medicine on deep wounds and clean surgical wounds.
Q. How should Povaril Gargle solution be applied to an injury?
Clean the affected area and apply a small amount of the medicine to it. You can then cover it with a sterile bandage. You can apply this medicine 1 to 3 times daily. However, do not use it for longer than 1 week.
Q. Can Povaril Gargle affect thyroid function?
Using Povaril Gargle over a large area or for a long time may sometimes cause problems with your thyroid. Symptoms of thyroid dysfunction include weight loss, increased appetite, sweating, lack of energy, and weight gain. If you notice such symptoms, contact your doctor who may advise you to stop using Povaril Gargle.
Disclaimer:
Tata 1mg's sole intention is to ensure that its consumers get information that is expert-reviewed, accurate and trustworthy. However, the information contained herein should NOT be used as a substitute for the advice of a qualified physician. The information provided here is for informational purposes only. This may not cover everything about particular health conditions, lab tests, medicines, all possible side effects, drug interactions, warnings, alerts, etc. Please consult your doctor and discuss all your queries related to any disease or medicine. We intend to support, not replace, the doctor-patient relationship.
References
Briggs GG, Freeman RK, editors. A Reference Guide to Fetal and Neonatal Risk: Drugs in Pregnancy and Lactation. 10th ed. Philadelphia, PA: Wolters Kluwer Health; 2015. p. 1139.

Povidone Iodine. Runcorn, Cheshire: Ayrton Saunders Ltd.; 2006 [revised 24 Sep. 2015]. [Accessed 03 Apr. label] (online) Available from:

Drugs.com. Povidone Iodine. [Accessed 06 Feb. 2019] (online) Available from:

Chaves RG, Lamounier JA. Breastfeeding and maternal medications. J Pediatr (Rio J). 2004;80(5 Suppl):S189-S198. [Accessed 29 Mar. 2019] (online) Available from:

Central Drugs Standard Control Organisation (CDSCO). [Accessed 03 Apr. 2019] (online) Available from:
Manufacturer/Marketer address
E-166, Transport Nagar, Lucknow-226012, Uttar Pradesh, India
Country of origin: India

The list of available options shown with the same composition has been prepared upon the advice of registered medical practitioners, pharmacists affiliated with TATA 1MG. TATA 1MG does not promote any pharmaceutical product of any particular company, and all recommendations are based on the medical opinion, advisories from specialist medical and pharmaceutical professionals.
₹157
Inclusive of all taxes
100 ml in 1 bottle
Notify me
Available options
Available options
Same salt composition:
Povidone Iodine (2% w/v)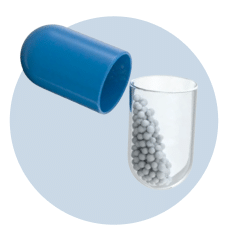 Same salt composition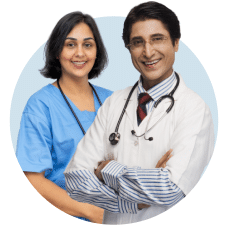 Verified by doctors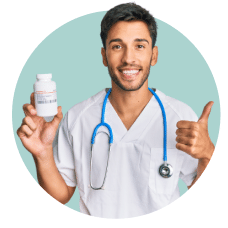 Popularly bought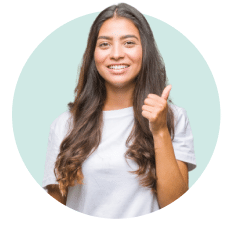 Trusted quality
Why buy these from 1mg?