---
Product introduction
Pifspas Tablet is a combination medicine used in the treatment of abdominal cramps. It works effectively to reduce abdominal pain and cramps by relaxing the muscles of the stomach and gut. It also blocks certain chemical messengers that cause pain and fever.

Pifspas Tablet is taken with food in a dose and duration as advised by the doctor. The dose you are given will depend on your condition and how you respond to the medicine. You should keep taking this medicine for as long as your doctor recommends. If you stop treatment too early your symptoms may come back and your condition may worsen. Let your healthcare team know about all other medications you are taking as some may affect, or be affected by this medicine.

The most common side effects are nausea, vomiting, heartburn, loss of appetite, indigestion, dryness in mouth, blurred vision, weakness, diarrhea, and nervousness. Most of these are temporary and usually resolve with time. Contact your doctor straight away if you are at all concerned about any of these side effects. It may also cause sleepiness, so do not drive or do anything that requires mental focus until you know how this medicine affects you. Avoid drinking alcohol while taking this medicine as it can worsen your sleepiness.

Before taking this medicine, you should tell your doctor if you are pregnant, planning pregnancy or breastfeeding. You should also tell your doctor if you have any kidney or liver diseases so that your doctor can prescribe a suitable dose for you.
---
Uses of Pifspas Tablet
Benefits of Pifspas Tablet
In Abdominal cramp
Pifspas Tablet effectively relieves sudden muscle spasms or contractions in the stomach and intestine (gut), thereby relaxing the muscles and improving movement of food. This helps to treat abdominal cramps, as well as abdominal pain (or stomach pain), bloating and discomfort. Take a fiber-rich diet, avoid oily or spicy food and drink plenty of fluids while taking it to make sure you stay hydrated. Eventually, it will help you to go about your daily activities more easily and have a better, more active, quality of life.
---
Side effects of Pifspas Tablet
Most side effects do not require any medical attention and disappear as your body adjusts to the medicine. Consult your doctor if they persist or if you're worried about them
Common side effects of Pifspas
Nausea
Vomiting
Indigestion
Diarrhea
Loss of appetite
Sleepiness
Weakness
Nervousness
Dryness in mouth
Blurred vision
Heartburn
---
How to use Pifspas Tablet
Take this medicine in the dose and duration as advised by your doctor. Swallow it as a whole. Do not chew, crush or break it. Pifspas Tablet is to be taken with food.
---
How Pifspas Tablet works
Pifspas Tablet is a combination of three medicines: Dicyclomine, Paracetamol and Mefenamic Acid which relieve abdominal pain. Dicyclomine is an anticholinergic. It works by relaxing the muscles in your stomach and gut (intestine). It stops sudden muscle contractions (spasms). By doing this, it relieves cramps, pain, bloating, and discomfort. Paracetamol is an antipyretic (fever reducer) and Mefenamic Acid acid is a non-steroidal anti-inflammatory drug (NSAID). They work by blocking the release of certain chemical messengers that cause pain and inflammation (redness and swelling).
---
Safety advice
It is unsafe to consume alcohol with Pifspas Tablet.
Pregnancy
CONSULT YOUR DOCTOR
Pifspas Tablet may be unsafe to use during pregnancy. Although there are limited studies in humans, animal studies have shown harmful effects on the developing baby. Your doctor will weigh the benefits and any potential risks before prescribing it to you. Please consult your doctor.
Breast feeding
CONSULT YOUR DOCTOR
Pifspas Tablet is probably unsafe to use during breastfeeding. Limited human data suggests that the drug may pass into the breastmilk and harm the baby.
Pifspas Tablet may decrease alertness, affect your vision or make you feel sleepy and dizzy. Do not drive if these symptoms occur.
Pifspas Tablet should be used with caution in patients with kidney disease. Dose adjustment of Pifspas Tablet may be needed. Please consult your doctor.
Use of Pifspas Tablet is not recommended in patients with severe kidney disease.
Pifspas Tablet should be used with caution in patients with liver disease. Dose adjustment of Pifspas Tablet may be needed. Please consult your doctor.
---
What if you forget to take Pifspas Tablet?
If you miss a dose of Pifspas Tablet, take it as soon as possible. However, if it is almost time for your next dose, skip the missed dose and go back to your regular schedule. Do not double the dose.
---
All substitutes
For informational purposes only. Consult a doctor before taking any medicines.
Pifspas Tablet
₹1.8/Tablet
---
Quick tips
You have been prescribed Pifspas Tablet to relieve abdominal pain.
Stick to simple meals and avoid spicy rich food in order to avoid feeling sick (nausea).
If you get diarrhea while taking this medicine, consult your doctor immediately.
Dry mouth may occur as a side effect. Frequent mouth rinses, good oral hygiene, increased water intake and sugarless candy may help.
Do not take indigestion remedies (antacids) within two hours of taking Pifspas Tablet.
If you develop any new symptoms, or if your symptoms get worse, make an appointment to see your doctor for further advice.
---
Fact Box
Therapeutic Class
GASTRO INTESTINAL
---
Patient concerns
Abdominal pain and cramp like pain on right side all abdominal pain started after eating nuts yesterday
Should see a doctor for evaluation
I am facing shivering of hands while making signatures on any documents for the past 3 year whereas no such trembling can be observed otherwise.
Dr. Vikas Sharma
Neurology
It is writer cramp Show to neurologist
---
Disclaimer:
Tata 1mg's sole intention is to ensure that its consumers get information that is expert-reviewed, accurate and trustworthy. However, the information contained herein should NOT be used as a substitute for the advice of a qualified physician. The information provided here is for informational purposes only. This may not cover everything about particular health conditions, lab tests, medicines, all possible side effects, drug interactions, warnings, alerts, etc. Please consult your doctor and discuss all your queries related to any disease or medicine. We intend to support, not replace, the doctor-patient relationship.
Manufacturer/Marketer address
Plot No. - 79-80, Sec- 6A, IIE, Sidcul, Haridwar, 249403
Country of origin: India

The list of available options shown with the same composition has been prepared upon the advice of registered medical practitioners, pharmacists affiliated with TATA 1MG. TATA 1MG does not promote any pharmaceutical product of any particular company, and all recommendations are based on the medical opinion, advisories from specialist medical and pharmaceutical professionals.
MRP
₹18
Inclusive of all taxes
10 tablets in 1 strip
Notify me
Available substitutes
Available substitutes
Same salt composition:
Dicyclomine (10mg), Paracetamol (350mg), Mefenamic Acid (250mg)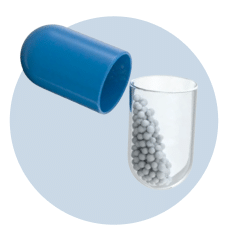 Same salt composition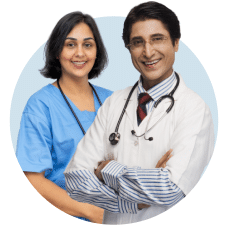 Verified by doctors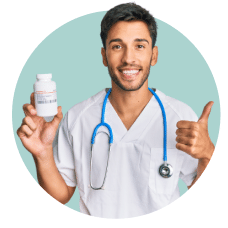 Popularly bought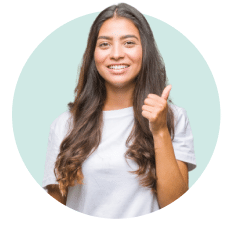 Trusted quality
Why buy substitutes from 1mg?