---
Product introduction
Kbal Powder is a medicine used for the reduction of high blood potassium levels in patients with chronic kidney disease who are undergoing dialysis. It helps removes the extra potassium from the body and brings potassium levels back to normal.

Kbal Powder may be taken with or without food. Take it regularly at a fixed time each day to get the maximum benefit of the medicine. Avoid consumption of grapefruit juice while you are taking this medicine. Do not stop taking the medicine suddenly unless the doctor tells you so.

Using of Kbal Powder may cause side effects such as vomiting, nausea, loss of appetite, and constipation. If the side effects persist or worsen, inform your doctor. You may also need to have regular blood tests to monitor the levels of potassium and other electrolytes, such as calcium, in your blood while taking this medicine.
---
Uses of Kbal Powder
Benefits of Kbal Powder
In Treatment of Increased potassium levels in blood
Potassium is a very important electrolyte that is required for various vital functions in our body. However, high levels of potassium are effectively removed by our kidneys as this could otherwise lead to complications such as muscle cramps, pain, difficulty breathing, nausea, tiredness, chest pain and even death. Kbal Powder helps in normalizing these abnormal levels of potassium in our blood, particularly in people suffering from kidney disease or those who are on dialysis.

Take this medicine as prescribed and let your doctor know about any other medicines, including antacids, as they may affect or be affected by this medicine. Follow your doctor's instructions carefully to get maximum benefit.
---
Side effects of Kbal Powder
Most side effects do not require any medical attention and disappear as your body adjusts to the medicine. Consult your doctor if they persist or if you're worried about them
Common side effects of Kbal
Vomiting
Stomach irritation
Nausea
Constipation
Loss of appetite
---
How to use Kbal Powder
Use this medicine in the dose and duration as advised by your doctor. Check the label for directions before use. Kbal Powder may be taken with or without food, but it is better to take it at a fixed time.
Avoid Kbal Powder with grapefruit juice.
---
How Kbal Powder works
Kbal Powder is an ion exchange resin. It works by removing extra potassium from your body and brings its levels back to normal. It is useful in patients who have kidney diseases and those on dialysis.
---
Safety advice
It is unsafe to consume alcohol with Kbal Powder.
Pregnancy
CONSULT YOUR DOCTOR
Kbal Powder may be unsafe to use during pregnancy. Although there are limited studies in humans, animal studies have shown harmful effects on the developing baby. Your doctor will weigh the benefits and any potential risks before prescribing it to you. Please consult your doctor.
Breast feeding
CONSULT YOUR DOCTOR
Information regarding the use of Kbal Powder during breastfeeding is not available. Please consult your doctor.
Kbal Powder does not usually affect your ability to drive.
Kbal Powder is safe to use in patients with kidney disease. No dose adjustment of Kbal Powder is recommended.
There is limited information available on the use of Kbal Powder in patients with liver disease. Please consult your doctor.
---
What if you forget to take Kbal Powder?
If you miss a dose of Kbal Powder, please consult your doctor.
---
All substitutes
For informational purposes only. Consult a doctor before taking any medicines.
---
Quick tips
Kbal Powder is used to lower high blood potassium level due to severe kidney diseases.
Dissolve or mix this medication with water before taking.
Stop taking this medication and inform your doctor if you get constipation after taking it.
Do not consume any food or drink that contains sorbitol while you are using this medication.
You may need to have regular blood tests to monitor the levels of potassium and other electrolytes, such as calcium, in your blood.
Inform your doctor if you are pregnant, planning to conceive, or breastfeeding.
---
Fact Box
Chemical Class
Polystyrene sulphonic acid derivative
Action Class
Ion exchange resins (Potassium Binders)
---
Patient concerns
Tingling in arms since 3months. Neck strain n paint in shoulder n back. Potassium n chlorine levels in blood are 5.96mEq/dl n 109.9mmol/dl respectively.
Dr. Sfurti Mann
Internal Medicine
Get NCV B/L upper limbs, X Ray cervical spine AP/Lateral, TSH, HbA1c, CBC, ESR
I AM USING -OLMECIP TRIO & ITS SIDE EFFECT IS MENTIONED BELOW (Headache, Nausea, Increased blood uric acid, Decreased potassium level in blood, Glucose intolerance, Altered blood lipids) PLEASE ADVISE THIS MEDICINE CAN BE REPLACE WITH ANY OTHER MEDICINE HAS LESS SIDE EFFECT.
Dr. Ankur Kumar Tanwar
Ayurveda
we prepare medicine from natural herbs , tell me your BP first and any history of diabities , acidity and consptipation
---
User feedback
Patients taking Kbal Powder
What are you using Kbal Powder for?
*Increased potassium levels in blood
How much was the improvement?
---
FAQs
Q. How would I know if I have high potassium level?
Your doctor will check your blood potassium levels periodically to detect high potassium levels (hyperkalemia). Make sure that you do not miss any future appointments with the doctor.
Q. Are there any medicines to avoid while we take Kbal Powder?
Yes, before taking the medicine inform your prescribing doctor if you are taking antacids containing aluminium or magnesium salts, a heart disorder medicine like digoxin, magnesium hydroxide or aluminium carbonate which are used as laxatives. Additionally, the doctors should be informed about any history of use of medicines like thyroxine tablets or Lithium for mania or bipolar disorder.
Q. Does Kbal Powder cause damage to the gut?
No, it does not damage your gut when prescribed for certain conditions. However, in some cases it can lead to gut damage if you take this medication along with sweetener like sorbitol (used to sweeten food). Using these together can cause narrowing of the gut wall and reduced blood flow to the gut wall. This may cause severe damage to your gut. Therefore, you should avoid using any sorbitol containing food while you take Kbal Powder.
Disclaimer:
Tata 1mg's sole intention is to ensure that its consumers get information that is expert-reviewed, accurate and trustworthy. However, the information contained herein should NOT be used as a substitute for the advice of a qualified physician. The information provided here is for informational purposes only. This may not cover everything about particular health conditions, lab tests, medicines, all possible side effects, drug interactions, warnings, alerts, etc. Please consult your doctor and discuss all your queries related to any disease or medicine. We intend to support, not replace, the doctor-patient relationship.
Manufacturer/Marketer address
370, EPIP, HSIDC, Kundali, Sonipat (H.R)
Country of origin: India

The list of available options shown with the same composition has been prepared upon the advice of registered medical practitioners, pharmacists affiliated with TATA 1MG. TATA 1MG does not promote any pharmaceutical product of any particular company, and all recommendations are based on the medical opinion, advisories from specialist medical and pharmaceutical professionals.
₹77
Inclusive of all taxes
16 gm in 1 packet
Notify me
Available options
Available options
Same salt composition:
Calcium Polystyrene Sulphonate (15gm)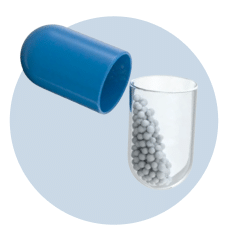 Same salt composition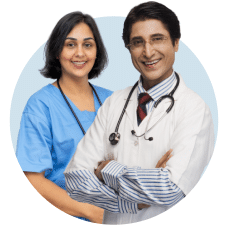 Verified by doctors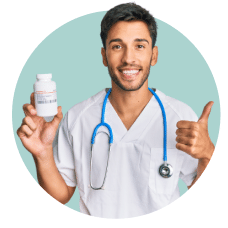 Popularly bought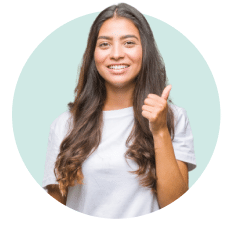 Trusted quality
Why buy these from 1mg?