---
Product introduction
Belthro-LB Tablet is a combination medicine that is used to treat various types of bacterial infections. It prevents the growth of the microorganisms that cause the infection.

Belthro-LB Tablet is advised to take it as per the doctor's advice. It can be taken with or without food, but it must be taken at a fixed time to ensure better efficacy. Do not consume more than the recommended dose, as this may have harmful effects on your body. If you miss a dose, take it as soon as you remember. The course of the treatment must be completed even if you feel better. Sudden discontinuation of the treatment may affect the potency of the medicine.

Some common side effects of this medicine are nausea, vomiting, diarrhea, indigestion, etc. If any of the side effects get aggravated, you must consult your doctor immediately. If you experience any allergic reaction (rashes, itching, swelling, shortness of breath, etc.), you must seek immediate medical help.

Before taking this medicine, you should tell your doctor if you are taking any medicines for any health condition. Pregnant or breastfeeding women should also consult with their doctor before taking it. Avoid drinking alcohol as it can cause excessive drowsiness with this medicine. It usually does not impair your ability to drive, but you should not drive if it makes you feel sleepy or dizzy. You must take adequate rest for a faster recovery, also take a healthy diet and drink plenty of water.
---
Uses of Belthro-LB Tablet
Benefits of Belthro-LB Tablet
In Bacterial infections
Belthro-LB Tablet is an antibiotic medicine which can be used to treat many different infections caused by bacteria. It stops the growth of the bacteria causing the infection and clears the infection. It also helps treat as well as prevent diarrhea that may occur due to the use of this medicine or due to stomach/gut(intestine) infections. Take it for as long as prescribed by the doctor and avoid skipping doses. This will make sure that all bacteria are killed and they do not become resistant.
---
Side effects of Belthro-LB Tablet
Most side effects do not require any medical attention and disappear as your body adjusts to the medicine. Consult your doctor if they persist or if you're worried about them
Common side effects of Belthro-LB
Diarrhea
Nausea
Abdominal pain
Vomiting
---
How to use Belthro-LB Tablet
Take this medicine in the dose and duration as advised by your doctor. Swallow it as a whole. Do not chew, crush or break it. Belthro-LB Tablet may be taken with or without food, but it is better to take it at a fixed time.
---
How Belthro-LB Tablet works
To be updated soon...
---
Safety advice
It is unsafe to consume alcohol with Belthro-LB Tablet.
Pregnancy
CONSULT YOUR DOCTOR
Information regarding the use of Belthro-LB Tablet during pregnancy is not available. Please consult your doctor.
Belthro-LB Tablet is unsafe to use during breastfeeding. Data suggests that the drug may cause toxicity to the baby.
Driving
CONSULT YOUR DOCTOR
It is not known whether Belthro-LB Tablet alters the ability to drive. Do not drive if you experience any symptoms that affect your ability to concentrate and react.
Belthro-LB Tablet should be used with caution in patients with severe kidney disease. Dose adjustment of Belthro-LB Tablet may be needed. Please consult your doctor.
Belthro-LB Tablet is probably safe to use in patients with liver disease. Limited data available suggests that dose adjustment of Belthro-LB Tablet may not be needed in these patients. Please consult your doctor.
---
All substitutes
For informational purposes only. Consult a doctor before taking any medicines.
Belthro-LB Tablet
₹24.0/Tablet
---
Quick tips
Belthro-LB Tablet is used for the treatment of bacterial infections.
Take it 1 hour before or two hours after food.
Do not take antacids 2 hours before or after taking Belthro-LB Tablet.
Diarrhea may occur as a side effect but should stop when your course is complete. Inform your doctor if it doesn't stop or if you find blood in your stools.
Stop taking Belthro-LB Tablet and inform your doctor immediately if you develop an itchy rash, swelling of the face, throat, or tongue, or breathing difficulties while taking it.
Stick to simple meals, avoid rich or spicy food and drink plenty of water while taking Belthro-LB Tablet.
---
Fact Box
Therapeutic Class
ANTI INFECTIVES
---
Patient concerns
Severe psin in throat due to tonsil attack.unable to take food n even vomit .throat quite dry n congestion felt which unable to take out.docctor prescruptio attached
take clavric LB 625 mg three times a day instead of twice rest medicine to continue same
Suffering from sever daoirrea and abdominal pain. With fever and cold. So please advice me what medicine I will take pls
Dr. Pushkar Mani
Physician
norflox M LB teice daily for 3 days and paracetamol 500 mg thrice daily for 2 days Than SOS, cetrizine 10 mg twice daily for 3 days
---
User feedback
What are you using Belthro-LB Tablet for?
*Bacterial infections
---
Disclaimer:
Tata 1mg's sole intention is to ensure that its consumers get information that is expert-reviewed, accurate and trustworthy. However, the information contained herein should NOT be used as a substitute for the advice of a qualified physician. The information provided here is for informational purposes only. This may not cover everything about particular health conditions, lab tests, medicines, all possible side effects, drug interactions, warnings, alerts, etc. Please consult your doctor and discuss all your queries related to any disease or medicine. We intend to support, not replace, the doctor-patient relationship.
References
Sharkey KA, MacNaughton WK. Gastrointestinal Motility and Water Flux, Emesis, and Biliary and Pancreatic Disease. In: Brunton LL, Hilal-Dandan R, Knollmann BC (Editors). Goodman & Gilman's: The Pharmacological Basis of Therapeutics. 13th ed. New York, NY: McGraw-Hill Education; 2018. pp. 922-944.

Deck DH, Winston LG. Tetracyclines, Macrolides, Clindamycin, Chloramphenicol, Streptogramins, & Oxazolidinones. In: Katzung BG, Masters SB, Trevor AJ (Editors). Basic and Clinical Pharmacology. 11th ed. New Delhi, India: Tata McGraw Hill Education Private Limited; 2009. pp. 795-896.
Manufacturer/Marketer address
WP-475,Shiv Market,New Delhi-110052
Country of origin: India

The list of available options shown with the same composition has been prepared upon the advice of registered medical practitioners, pharmacists affiliated with TATA 1MG. TATA 1MG does not promote any pharmaceutical product of any particular company, and all recommendations are based on the medical opinion, advisories from specialist medical and pharmaceutical professionals.
₹72
Inclusive of all taxes
3 tablets in 1 strip
Notify me
Available options
Available options
Same salt composition:
Azithromycin (500mg), Lactic acid bacillus (60Million spores)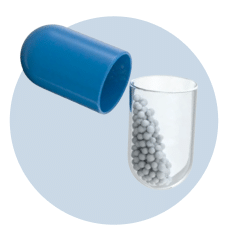 Same salt composition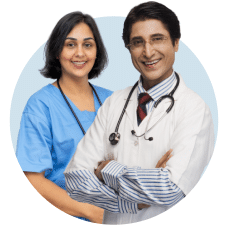 Verified by doctors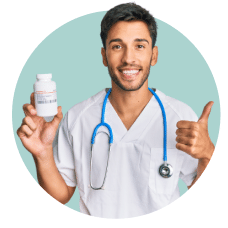 Popularly bought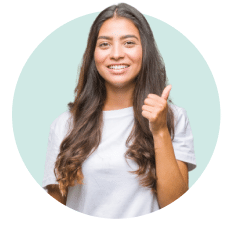 Trusted quality
Why buy these from 1mg?