Phosphorus, Serum in Greater Noida
(Ph, Serum)
This test is for
Male, Female
Test Preparation
Overnight fasting is preferred.
Understanding Phosphorus, Serum in Greater Noida
---
What is Phosphorus, Serum in Greater Noida?
A phosphorus serum test can determine whether you have high or low phosphorus levels in the blood. Phosphorus is a mineral needed to build strong bones and teeth as well as nerve signaling and muscle contraction.

The serum phosphorus test is done to evaluate phosphate levels in case of bone and kidney disease, to determine the cause of the abnormal level of Vitamin D, and to monitor levels while taking phosphorus and calcium supplements.

Excess phosphorus can indicate impaired kidney function, while low phosphorus levels may be due to malnutrition and lack of Vitamin D.
Answers to Patient Concerns & Frequently Asked Questions (FAQs) about Phosphorus, Serum in Greater Noida
---
Frequently Asked Questions about Phosphorus, Serum in Greater Noida
Q. Is there any preparation required before the Phosphorus test?
An overnight fasting period is prescribed before the test. Inform the doctor about any medications you may be taking. No other preparations are required unless specified by your doctor.
Q. What other tests can be prescribed by your doctor in case the result of phosphorus test is not normal?
Others tests that may be prescribed in case of an abnormal result in the blood Phosphorus test include: · Blood Calcium Test · Urine Calcium Test · Vitamin D Test · Electrolyte Panel Test · Kidney Function Test · Liver Function Test · Parathyroid Hormone (PTH) Test · Blood Sugar Tests
Q. What is Hypophosphatemia?
Hypophosphatemia is a condition where the blood phosphorus levels are below the normal range. This may occur due to: · Severe malnutrition · Alcoholism · Major burns · Diabetic ketoacidosis · Fanconi syndrome · Hyperparathyroidism (over secretion of parathyroid hormones) · Hypercalcemia (high blood calcium levels) · Hypokalemia (low blood potassium levels) · Long term use of antacids or diuretics · Long term diarrhea · Deficiency of Vitamin D in children · Some inherited conditions like X-linked Familial Hypophosphatemia (XLH) · Certain medications like diuretics, corticosteroids, bronchodilators, etc.
Q. What are the symptoms of Hypophosphatemia?
Symptoms of Hypophosphatemia include: · Muscular weakness · Fatigue · Bone pain and brittle bones · Loss of appetite · Irritability · Numbness · Confusion · Slow growth in children · Tooth decay Symptoms may not appear in case of mild deficiency, but only in case of severe or chronic deficiency.
Q. What is Hyperphosphatemia?
Hyperphosphatemia is the condition where blood phosphorus levels rise higher than the normal range. This may occur due to: · Liver diseases · Kidney failure · Hypoparathyroidism (reduced secretion of parathyroid hormones) · Diabetic ketoacidosis initial stage · Increased phosphorus consumption in diet or through supplements
Q. What are the symptoms of Hyperphosphatemia?
Symptoms of Hyperphosphatemia include: · Muscle spasms or cramps · Numbness and tingling sensation near mouth · Joint pain · Weak and brittle bones · Rashes and itchy skin
Q. Which food items are good source of phosphorus?
Dietary sources form the principal source of phosphorus. Some very commonly available food items rich in phosphorus are: · Animal Meat · Poultry · Seafood · Dairy products · Nuts · Whole grain · Beans
Q. Is there any risk associated with this test?
There is no risk associated with the test. However, since this test involves a needle prick to withdraw the blood sample, in very rare cases, a patient may experience increased bleeding, hematoma formation (blood collection under the skin), bruising or infection at the site of needle prick.
Book Phosphorus, Serum at-home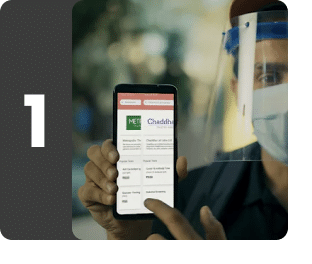 Easy online booking
Search for tests and packages, book a time and select address for seamless at-home lab tests.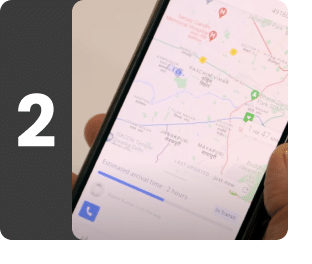 Live tracking of phlebotomist
Stay informed with live tracking of our phlebotomist's location for seamless sample collection.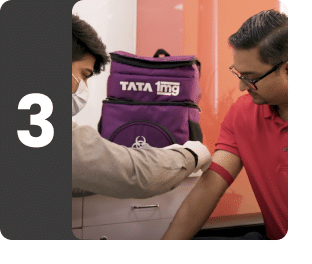 Safe collection
Our phlebotomists follow strict safety protocols to collect samples at home on time.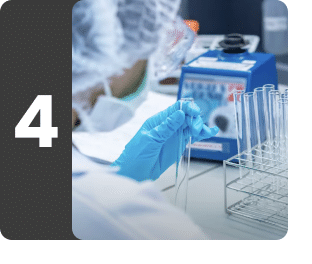 Sample received at lab
Your sample is bought to our laboratory for testing by our qualified experts.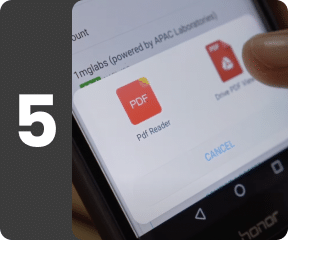 Quick reports, free follow up
Reports are sent to your email. A free doctor follow up is provided to understand the report better.
Other tests
Popular tests in Greater Noida
Other similar tests in Greater Noida
Our popular tests
Frequently Booked Together