Lactate Dehyderogenase, Serum in Ghaziabad
(LDH)
This test is for
Male, Female
Test Preparation
No special preparation required
Understanding Lactate Dehyderogenase, Serum in Ghaziabad
---
What is Lactate Dehyderogenase, Serum in Ghaziabad?
The Serum Lactate Dehydrogenase (LDH) test measures the levels of the enzyme lactate dehydrogenase in the blood. This enzyme is majorly involved in energy production and is found in nearly all of the body's cells, with the highest levels in the cells of the heart, liver, muscles and kidneys. It is released in the bloodstream as a result of damage to the tissues following an injury.
The serum LDH test is a nonspecific test that can predict cellular injury due to tissue destruction or disease, but it does not give clues about the location of the damage. Higher than normal LDH levels can be seen in heart attack, kidney disease, and muscle injury.
Answers to Patient Concerns & Frequently Asked Questions (FAQs) about Lactate Dehyderogenase, Serum in Ghaziabad
---
Frequently Asked Questions about Lactate Dehyderogenase, Serum in Ghaziabad
Q. What other tests can be prescribed by your doctor in case the results of Serum Lactate Dehydrogenase Test are not normal?
Other tests that may be prescribed upon appearance of an abnormal result in the Serum Lactate Dehydrogenase Test include: · Lactate Dehydrogenase Isoenzyme Test · Alanine Aminotransferase (ALT) Test · Aspartate Aminotransferase (AST) Test · Alkaline Phosphatase (ASP) Test · Complete Blood Count
Q. What conditions can cause high levels of lactate dehydrogenase in blood?
High levels of lactate dehydrogenase may occur in blood due to: · Hemolytic anemia · Pernicious or megaloblastic anemia · Infections like mononucleosis, meningitis, etc. · Sepsis · Pancreatitis · Damage and death of intestinal or lung tissues · Acute kidney diseases · Acute liver diseases · Muscle injury · Fractures in bones · Cancers like testicular cancer, lymphoma, leukemia, etc.
Q. When can false results appear in the Serum Lactate Dehydrogenase Test?
Falsely elevated levels of lactate dehydrogenase may occur in a number of conditions, including: · Temporarily due to strenuous physical exercise · Hemolysis of the blood sample due to improper storage and handling · Increased platelet count
Q. What are lactate dehydrogenase isoenzymes?
Lactate dehydrogenase is found in five different forms or isoenzymes named LD-1 to LD-5. These isoenzymes are found in abundance in the different organs of the body as follows: · LD-1: heart, red blood cells, kidneys, germ cells (testes and ovaries) · LD-2: heart, red blood cells, kidneys · LD-3: lungs and other tissues · LD-4: white blood cells, lymph nodes, muscles, liver · LD-5: liver, skeletal muscle If the results of the total Lactate Dehydrogenase Test display elevated levels, tests for the different isoenzymes may be performed to indicate the exact location of the body where tissue damage has taken place.
Q. Why is the Lactate Dehydrogenase Test performed for other body fluids?
The lactate dehydrogenase enzyme is secreted out of the cells not only into the surrounding fluid called the serum, but also in the other body fluids like cerebrospinal fluid (CSF). Lactate Dehydrogenase Test can also be performed on the other body fluids: · To evaluate the CSF for meningitis and distinguish between bacterial and viral meningitis · To evaluate other body fluids such as the peritoneal fluid, pleural fluid, etc. to determine conditions affecting them · To help determine whether fluid accumulation is due to injury and inflammation, or other reasons such as excess protein in blood
Q. Is there any risk associated with this test?
There is no risk associated with the test. However, since this test involves a needle prick to withdraw the blood sample, in very rare cases, a patient may experience increased bleeding, hematoma formation (blood collection under the skin), bruising or infection at the site of needle prick.
Book Lactate Dehyderogenase, Serum at-home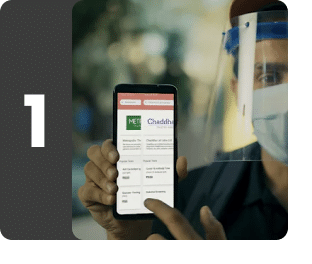 Easy online booking
Search for tests and packages, book a time and select address for seamless at-home lab tests.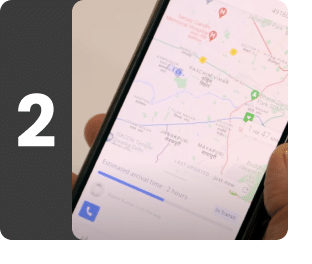 Live tracking of phlebotomist
Stay informed with live tracking of our phlebotomist's location for seamless sample collection.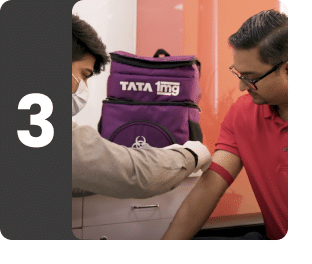 Safe collection
Our NABL-certified phlebotomists follow strict safety protocols to collect samples at home on time.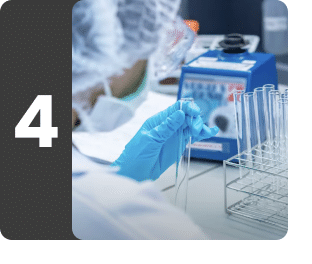 Sample received at lab
Your sample is bought to our laboratory for testing by our qualified experts.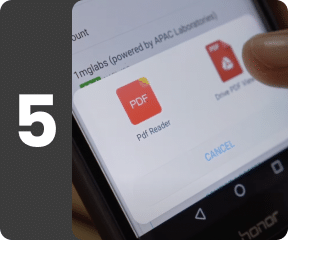 Quick reports, free follow up
Reports are sent to your email. A free doctor follow up is provided to understand the report better.
Other tests
Popular tests in Ghaziabad
Other similar tests in Ghaziabad
Our popular tests
Frequently Booked Together