Overview of Good Health Package
How Good Health Package helps you?
Good Health Package gives a brief evaluation of your general health. This package is suitable for males and females of all age groups. It includes a unique diagnostic profile of tests for a comprehensive health evaluation. It is also ideal for those already suffering from diabetes, kidney or liver disease, to monitor the progress of their treatment.
Precautions
Do not eat or drink anything other than water for 8-12 hours before the test.
Package Tests Included in Good Health Package
(61 tests)
Liver Function Test

(includes 11 tests)

Alanine Transaminase

Aspartate Aminotransferase

Protein Total, Serum (includes 4 tests)

Gamma Glutamyl Transferase

Alkaline Phosphatase

Bilirubin (Total, Direct and Indirect) (includes 3 tests)

Lipid Profile

(includes 5 tests)

Triglycerides

Cholesterol - Total

Cholesterol - HDL

Very Low Density Lipoprotein

Cholesterol - LDL

Hemogram

(includes 28 tests)

Platelet To Large Cell Ratio

Immature Granulocyte Percentage

Hemoglobin

Platelet Count

Red Blood Cell Count

Lymphocyte Percentage

Packed Cell Volume

Mean Corpuscular Volume (MCV)

Red Cell Distribution Width (RDW)

Mean Corpuscular Hemoglobin Concentration (MCHC)

RDW SD

Total Leucocyte Count

Absolute Eosinophil Count

Nucleated Red Blood Cells Percentage

Absolute Lymphocyte Count

Platelet Distribution Width

Absolute Basophil Count

Absolute Monocyte Count

Differential Eosinophil Count

Mean Corpuscular Hemoglobin

Platelet Crit

Mean Platelet Volume

Immature Granulocytes

Differential Neutrophil Count

Nucleated Red Blood Cells

Differential Monocyte Count

Differential Basophil Count

Absolute Neutrophil Count

Kidney Panel

(includes 5 tests)

BUN/Creatinine Ratio

Uric Acid

Creatinine

Calcium

Blood Urea Nitrogen

Iron Deficiency Profile

(includes 3 tests)

Iron Serum

Total Iron Binding Capacity

Percent Transferrin Saturation

Thyroid profile Total

(includes 3 tests)

Thyroid Stimulating Hormone

Thyroxine - Total

Triiodothyronine Total

Diabetic Screen

(includes 2 tests)

Glycosylated Hemoglobin

Average Glucose (For last 60 - 90 days)

Total Cholesterol/ HDL Cholesterol Ratio
---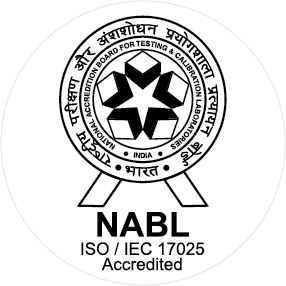 NABL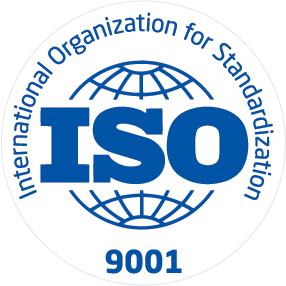 ISO
Thyrocare Technologies Limited is India's first and most advanced Totally Automated Laboratory having its strong presence in more than 2000 cities / towns in India and internationally. Thyrocare is India's first fully automated diagnostic laboratory with a focus on providing quality at affordable costs to laboratories and hospitals in India and other countries. Thyrocare operates with a Centralized Processing Laboratory (CPL) in Mumbai - India for esoteric tests; and Regional Processing...
Know More