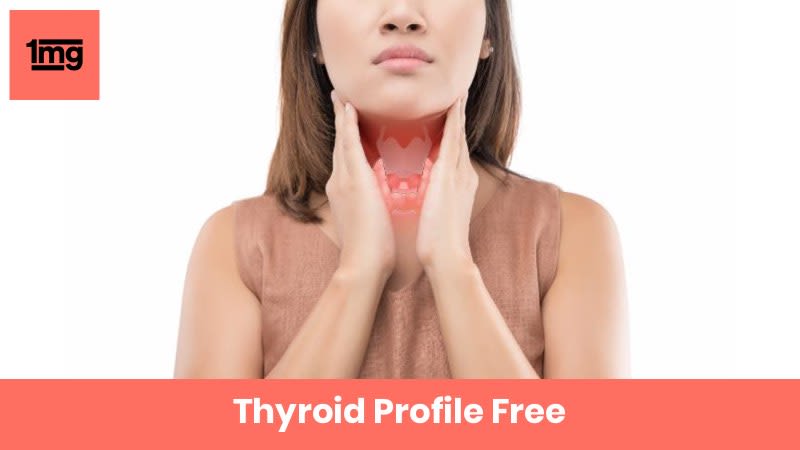 Overview of Thyroid Profile Free
What is Thyroid Profile Free?
The Thyroid Profile Free is a group of tests that are done together to detect or diagnose the thyroid diseases. It measures the levels of following three hormones in the blood: Thyroid Stimulating Hormone (TSH), Thyroxine (T4) - Free and TriIodothyronine (T3) - Free.
Sample Type
The sample type collected for Thyroid Profile Free is: Blood
Preparation for Thyroid Profile Free
No special preparation required
Why Get Tested for Thyroid Profile Free?
To diagnose any suspected thyroid disease (Hypothyroidism or Hyperthyroidism)

To monitor treatment in patients with thyroid diseases

To investigate the cause of infertility
Understand more about Thyroid Profile Free
The thyroid gland (a small, butterfly-shaped gland located in front of the neck) secretes the following hormones:
Triiodothyronine (T3)

Thyroxine (T4)
Thyroid Stimulating Hormone (TSH) is a hormone secreted into the blood by a gland present in the brain (Pituitary gland) and it tells your thyroid gland to make and release the thyroid hormones (T3 & T4) into your blood. The thyroid gland uses iodine from food to make the thyroid hormones.
The thyroid hormones are essential for growth and metabolism. If the thyroid gland produces very high amounts of these hormones (T3 and T4), you may experience symptoms of weight loss, rapid heartbeat, tremors, sweating, anxiety, increased sensitivity to heat etc. and this is known as Hyperthyroidism.
Also, the decreased production of thyroid hormones (T3 and T4) results in Hypothyroidism which may cause symptoms like weight gain, fatigue, slow heart rate, increased sensitivity to cold, depression, dry and thin hair etc.
There is a feedback system in the body to maintain stable amounts of the thyroid hormones (T3 and T4) in the blood. When thyroid hormone levels decrease, the pituitary gland is stimulated to release TSH. This high TSH in turn leads to the release of more thyroid hormones (T3 & T4) from the thyroid gland and vice-versa.
T3 and T4 circulate in the blood in two forms:
1) Bound form - It is bound to proteins present in blood and this prevents it from entering body tissues. The three main proteins in the blood that the thyroid hormones are bound to are albumin, transthyretin and Thyroxine-binding globulin (TBG), also called Thyroid hormone Binding Globulin (THBG).
2) Free form - It enters the body tissues where it's needed.
The total T3 or total T4 includes both bound and free forms circulating in the blood. Hence, thyroid hormones can be measured as Free T3, Total T3, Free T4 and Total T4.
The Thyroid Profile Free Test measures the free forms of T3 and T4 i.e. FT3 and FT4 along with TSH.
---
What Results of Thyroid Profile Free mean?
Interpretations
Low T4 and T3 along with a high TSH level indicates hypothyroidism. The most common cause of hypothyroidism is Hashimoto thyroiditis 
High T4 and T3 along with low TSH indicate hyperthyroidism. The most common cause of hyperthyroidism is Grave's disease
Normal thyroxine T4 and T3 along with high TSH usually indicates mild or subclinical hypothyroidism 
Normal T3 and T4 along with low TSH indicates mild or subclinical hyperthyroidism 
Note: TSH levels show circadian variation (fluctuates during the 24-hour cycle), reaching peak levels between 2 - 4 am and are at a low between 6-10 pm.
---
Patient Concerns about Thyroid Profile Free
Frequently Asked Questions about Thyroid Profile Free
Q. What is Hyperthyroidism?
Hyperthyroidism is a condition in which the thyroid gland is overactive and there is an increased production of thyroid hormones by the thyroid gland. Causes of Hyperthyroidism include Graves' disease, multinodular goiter, thyroid nodules, toxic adenoma, inflammation of the thyroid, eating too much iodine, and too much synthetic thyroid hormone. Diagnosis of this condition can help to relieve the symptoms and prevent long term complications.
Q. What are the symptoms of Hyperthyroidism?
Symptoms of Hyperthyroidism include: Rapid heartbeat (tachycardia) — commonly more than 100 beats/minute — irregular heartbeat (arrhythmia) or pounding of your heart (palpitations), sudden weight loss, nervousness, anxiety, irritability, tremor (usually a fine trembling in your hands and fingers), changes in menstrual patterns, increased sensitivity to heat, changes in bowel patterns (especially more frequent bowel movements), an enlarged thyroid gland (goiter) which may appear as a swelling at the base of your neck, increased appetite, sweating, fatigue, muscle weakness, sleep disturbances, skin thinning, fine and brittle hair
---
Tests Included in Thyroid Profile Free
(3 tests)
Thyroid Stimulating Hormone
Provided By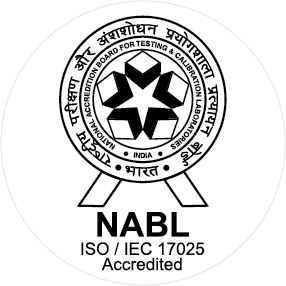 NABL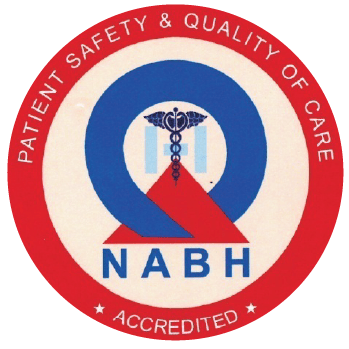 NABH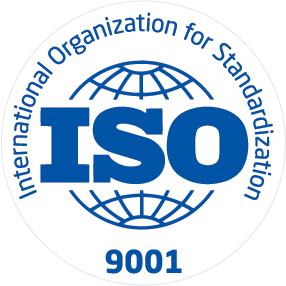 ISO
MDRC is the pioneer in the field of imaging and pathology in the city. At a time when the healthcare of Gurgaon was in its infancy, MDRC started its operations from the New Railway Road in the year 1985. The journey which started with an X-Ray machine has reached a stage where MDRC today is in top league in terms of the range and quality of diagnostic facilities with more then 2500 tests done in house. There are two independent fully equipped centres located across the highway at New Railway Road in main city and one in Sector - 44 near HUDA city centre. Both the centres are spacious and have complete range of diagnostic facilities in fields of radiology, cardiology, pathology and general health. The experience and patient loyalty gained over the last 30 years has made us the number one diagnostic facility in the state of Haryana and NCR. It is because of our dedicated Doctors and high end equipments which help us solve the diagnostic dilemma in complicated cases that we get patients from all over Haryana and the NCR region as well as international patients. Our doctors bring with them highest level of knowledge and experience in their respective fields. The paramedical staff is highly qualified, well trained and motivated to deliver the best experience to our patients. The other support staff is caring and passionate about their work in order to achieve complete patient satisfaction. Modern diagnostics has expanded its facilities by running the diagnostic services at many other hospitals in the city. The footprint is expanding and now we have crossed national boundaries and have facility in Nepal and will soon extended our facility in more countries.
Available at Other Labs