Test Results & Interpretations
Overview of Complete Blood Count
Test Description
It includes the evaluation of your Red blood cell, white blood cell and platelet count. It is done as a part of your routine health check up, if you have symptoms of anemia, infection or any kind of bleeding disorders, to monitor the effectiveness of treatment once the diagnosis of anemia is established, and to monitor treatment that is known to affect blood cells. Get your CBC test done before any surgery or procedure.
Why Get Tested
As a part of routine health check up or package 
It is one of the preliminary tests done to screen for a wide range of diseases and conditions 
Help diagnose various conditions like anemia, infection, bleeding disorders, inflammation, leukemia 
Monitor the effectiveness of treatment after a diagnosis is established 
Monitor treatment that is known to affect blood cells such as chemotherapy or radiotherapy


Precautions
No special preparation required
---
What Results of Complete Blood Count mean?
Interpretations
Decreased level of hemoglobin is suggestive of anemia while increased levels are seen in polycythemia. Various causes of anemia are iron deficiency anemia, vitamin B 12 deficiency anemia, hemolytic anemia 

High WBC count is associated with

 infections, inflammatory disorders, leukemia, myeloproliferative disorders while low levels may be seen in aplastic anemia, bone marrow disorders, auto immune conditions 
High neutrophil count (neutrophilia) can be seen in acute bacterial infections, inflammation, burns while lower values (neutropenia) may be seen in aplastic anemia, autoimmune disorders, drug reactions or chemotherapy 
High lymphocyte count (lymphocytosis) may be seen in acute viral infections, tuberculosis, lymphocytic leukemia while lower values (lymphopenia) may be seen in bone marrow damage, aplastic anemia, autoimmune disorders 
High monocyte count (monocytosis) may be seen in chronic infections like tuberculosis, bacterial endocarditis, collagen vascular disorders, inflammatory bowel diseases while lower values may be seen in bone marrow damage 
High eosinophil count (eosinophilia) can be seen in asthma, allergies, drug reactions, parasitic infections, while lower levels are rare and medically insignificant 
High basophil count (basophilia) may be seen in chronic myeloid leukemia (CML) while lower levels are medically insignificant 
Low platelet counts also called as thrombocytopenia are associated with yiral infections like dengue fever, bleeding or platelet disorders




---
Tests Included in Complete Blood Count
(24 tests)
Differential leucocyte Count

(includes 6 tests)

Differential Eosinophil Count

Differential Neutrophil Count

Differential Monocyte Count

Differential Granulocyte Count

Differential Lymphocyte Count

Differential Basophil Count

Red Cell Distribution Width

Mean Corpuscular Hemoglobin

Mean Corpuscular Hemoglobin Concentration

Absolute Leucocyte Count

(includes 6 tests)

Absolute Eosinophil Count

Absolute Lymphocyte Count

Absolute Basophil Count

Absolute Granulocyte Count

Absolute Monocyte Count

Absolute Neutrophil Count
Provided By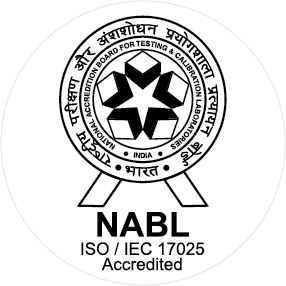 NABL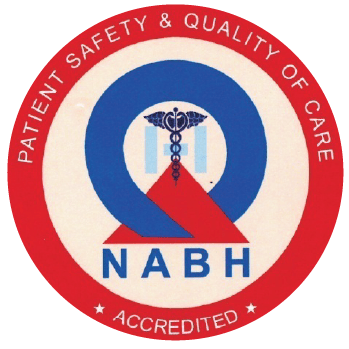 NABH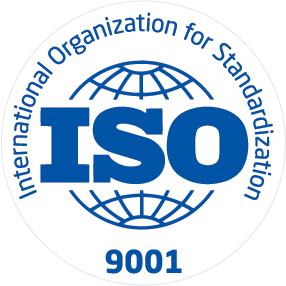 ISO
MDRC is the pioneer in the field of imaging and pathology in the city. At a time when the healthcare of Gurgaon was in its infancy, MDRC started its operations from the New Railway Road in the year 1985. The journey which started with an X-Ray machine has reached a stage where MDRC today is in top league in terms of the range and quality of diagnostic facilities with more then 2500 tests done in house. There are two independent fully equipped centres located across the highway at New Railway Road in main city and one in Sector - 44 near HUDA city centre. Both the centres are spacious and have complete range of diagnostic facilities in fields of radiology, cardiology, pathology and general health. The experience and patient loyalty gained over the last 30 years has made us the number one diagnostic facility in the state of Haryana and NCR. It is because of our dedicated Doctors and high end equipments which help us solve the diagnostic dilemma in complicated cases that we get patients from all over Haryana and the NCR region as well as international patients. Our doctors bring with them highest level of knowledge and experience in their respective fields. The paramedical staff is highly qualified, well trained and motivated to deliver the best experience to our patients. The other support staff is caring and passionate about their work in order to achieve complete patient satisfaction. Modern diagnostics has expanded its facilities by running the diagnostic services at many other hospitals in the city. The footprint is expanding and now we have crossed national boundaries and have facility in Nepal and will soon extended our facility in more countries.
Available at Other Labs