Test Results & Interpretations
Overview of Glycosylated Hemoglobin
Test Description
The HbA1c test gives a picture of the average amount of glucose in your blood over the past 2 to 3 months. Therefore, it monitors blood glucose levels in your blood if you are an already diagnosed diabetic so that the risk of complications related to it can be assessed and prevented. It can also be used to diagnose diabetes and to assess whether you are at increased risk of developing disease or not.
Why Get Tested
If you are already diagnosed with diabetes to see the risk for complications affecting kidney, eyes, brain and cardiovascolar system
If you have symptoms of diabetes like increased thirst, increased urination, fatigue 
If you have additional risk factors for diabetes like high blood pressure, high blood cholesterol, cardiovascolar disease, obesity or family history of diabetes 
As a part of routine health check up 
Precautions
No special preparation required
---
What Results of Glycosylated Hemoglobin mean?
Interpretations
For screening and diagnosis:
If your HbA1c level is below 5.7% - you are normal, at present
If your HbA1c is between 5.7 to 6.4%, you have increased risk of developing diabetes in future (Pre diabetic)
If your HbA1c is higher than 6.5%, you have diabetes 
For monitoring glucose levels: you should aim to keep your blood glucose less than 7%.
Provided By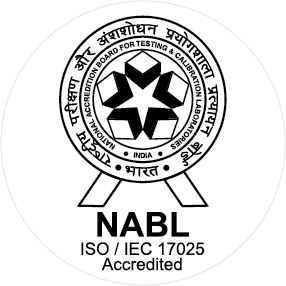 NABL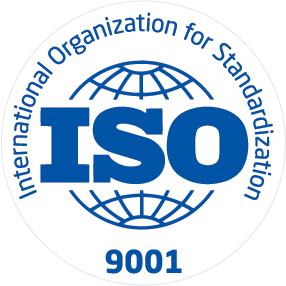 ISO
Dr Lalchandani Labs are committed to offering the best of the Diagnostic tests services in Delhi/NCR. Being in existence since 30 years, we have earned complete trust of doctors, hospitals and patients through our NABL accredited Quality – India's Highest quality accreditation. With our vast experience in this field, we know how to handle all the nuances of performing blood tests accurately and hence rightly claimed the bragging rights of being one of the best Pathology labs in Delhi. We have multiple Labs and collection Centers across Delhi and NCR and also serve some of the Leading Hospitals of Delhi. The main branches are located at Greater Kailash 1 and Lajpat Nagar of South Delhi area. It is a highly recommended pathology lab in South Delhi. Apart from Pathology, Dr Lalchandani Labs specializes in Radiology, Hospital Lab Management, Doctor Consultation, Corporate Health Check Up and providing blood to the needy through our CPC Blood Bank. We are Managing Labs at Primus Super Specialty Hospital in Chanakyapuri, Shanti Mukund Hospital in Karkardooma, Nanda Hospital, Chattarpur and Eden Hospital, East of Kailash. We have been in the services since the year 1986 and with the setting up of diagnostic centers in Greater Kailash, Lajpat Nagar and few other diagnostic labs in Delhi in quick years, Dr Lalchandani Labs are the lifeline of the capital city. Usually, the health checkups are quite expensive and tedious but with us, you won't spend your valuable time in waiting and following up. We also provide Home collection service of Blood Samples to ensure you get the best of quality blood tests at the comforts of your Home. Our health checkup packages in Delhi will ensure that you have less time to invest at our clinics because we value our customers' time. Our clients have been delighted with our customized packages corresponding to the need of our visitors. Dr Lalchandani Labs' Full body health checkup in Delhi is the highest opted package among a variety of other packages. One can look at the various health checkup packages in Delhi, and we will be delighted to assist you in getting you in the pink of your health. Not only families show interest in health diagnosis, but also the multi-national companies who want to learn the fitness and health meter of their employees. Dr Lalchandani Labs has been a trusted partner for many corporates for corporate health packages in Delhi. So don't shy away from the best of your health and get in touch for your health scan. We promise to you an excellent journey henceforth.
Available at Other Labs