Bone Densitometry Three Sites
What is Bone Densitometry Three Sites?
DEXA stands for Dual-Emission X-ray Absorptiometry. It measures how much calcium and other bone minerals are packed into a segment of bone.Two X-ray beams with differing energy levels are aimed at the patient's bones. Bone Marrow Density(BMD) is calculated from the absorption of each beam by the bone.DEXA can determine if you have osteoporosis or are at risk of osteoporosis and thus helps in assessing the risk of fracture.
Preparation for Bone Densitometry Three Sites
No special preparation required
Provided By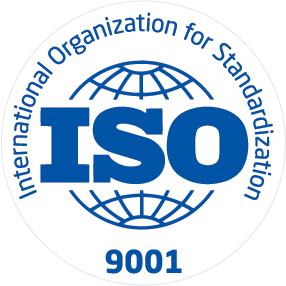 ISO
About Health Square (Unit of Superb Imaging)
Health Square is located in the Hauz Khas, Delhi. Health Square in Hauz Khas, Delhi. Listed with category Blood Testing Centres, postal address, contact number, logo, postal code, email & website address. Find contact details & address of Health Square in Hauz Khas, Delhi.\r\nWe are engaged in Blood Testing Centres, Blood Testing Centres in Delhi, Blood Testing Centres in Hauz Khas Delhi, Blood Testing Centres services contact detail in Hauz Khas, Delhi, Best Blood Testing Centres in Hauz Khas Delhi, CT Scan Centres, CT Scan Centres in Delhi, CT Scan Centres in Hauz Khas Delhi, CT Scan Centres services contact detail in Hauz Khas, Delhi, Best CT Scan Centres in Hauz Khas Delhi, Diagnostic Centre Ultrasound Scan, Diagnostic Centre Ultrasound Scan in Delhi, Diagnostic Centre Ultrasound Scan in Hauz Khas Delhi, Diagnostic Centre Ultrasound Scan services contact detail in Hauz Khas, Delhi, Best Diagnostic Centre Ultrasound Scan in Hauz Khas Delhi, Pathology Labs, Pathology Labs in Delhi, Pathology Labs in Hauz Khas Delhi, Pathology Labs services contact detail in Hauz Khas, Delhi, Best Pathology Labs in Hauz Khas Delhi, Radiologist Doctors, Radiologist Doctors in Delhi, Radiologist Doctors in Hauz Khas Delhi, Radiologist Doctors services contact detail in Hauz Khas, Delhi, Best Radiologist Doctors in Hauz Khas Delhi, Health Square in Hauz Khas, Delhi, Health Square in Delhi, Health Square in Hauz Khas
Available at Other Labs