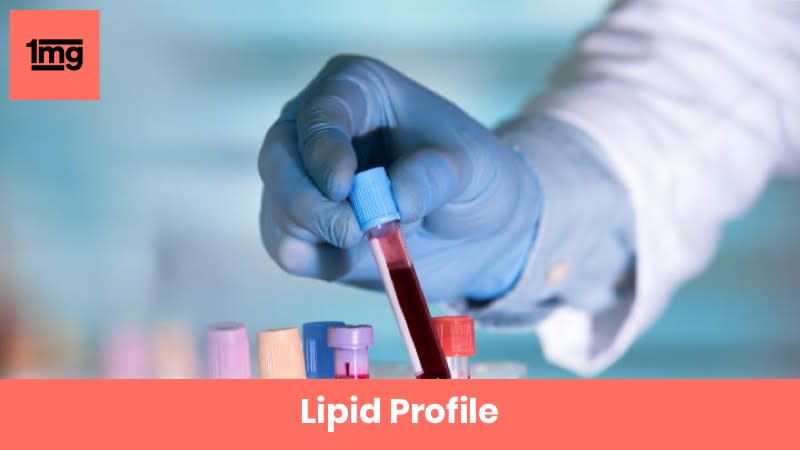 Overview of Lipid Profile
What is Lipid Profile?
Lipids are fatty substances that play an important role in a number of body functions. Apart from being structural components of the cells, Lipids also act as a source and mode of storage of energy for the body. The Lipid Profile Test measures the levels of specific types of lipids in the blood.
Why is Lipid Profile done?
The Lipid Profile Test is performed:
·          To screen for risk of development of cardiovascular diseases
·         To monitor patients who have one or more risk factors for the development of cardiovascular diseases
·         To monitor patients who have shown undesirable results in a previous Lipid Profile Test
·          To monitor the efficacy of treatment
What does Lipid Profile Measure?
Lipids are fatty acids which store energy for the body and play essential roles in cellular structure and cell signaling. Cholesterols and triglycerides are essential lipids, carried in the blood by lipoprotein particles made up of cholesterol, triglycerides, proteins and phospholipid molecules. The lipoprotein particles are classified according to their densities into High Density Lipoproteins (HDL), Low Density Lipoproteins (LDL), and Very Low Density Lipoproteins (VLDL).
Cholesterol is a fat-like substance formed in the liver, as well as obtained from dietary sources. It is found in all the cells and is an essential part of the structural framework of the cells apart from performing various vital body processes. However, excess cholesterol is harmful. Increased cholesterol in blood can cause it to get deposited on the inner walls of the blood vessels forming plaque.
Triglycerides are the commonest type of fat in the body. Triglycerides are obtained from dietary sources and form the stored fat in adipose tissues. Increase in triglyceride concentration can also give rise to cardiovascular diseases.
High Density Lipoproteins or HDLs are high density particles which help to reduce the chances of cardiovascular diseases by picking up and carrying lipoprotein particles of lower density to the liver for disposal.
Low Density Lipoproteins or LDLs are lipoprotein particles of low density which carry cholesterol to the tissues. Cholesterol carried by LDLs easily comes out of blood and get deposited on the inner walls of the blood vessels, increasing the chances of cardiovascular diseases.
Very Low Density Lipoproteins or VLDLs are lipoprotein particles of very low density which carry triglycerides to the tissues. Excess triglycerides in blood causes increase in VLDL particles which in turn again increase the chance of developing cardiovascular diseases.
Plaque deposition makes the lumen of the blood vessels narrower thereby preventing proper flow of blood and may stop the flow completely. Excessive plaque deposition can also cause the arteries to harden, giving rise to a condition called Atherosclerosis. Improper flow of blood prevents the supply of nutrients and oxygen to the vital organs and may cause heart attack or stroke.
The Lipid Profile Test typically measures the levels of total cholesterol, HDL cholesterol, LDL cholesterol, and triglycerides. Other results that may be reported include VLDL cholesterol, non-HDL cholesterol, and total cholesterol to HDL cholesterol ratio.
Preparation for Lipid Profile
Do not eat or drink anything other than water for 8-12 hours before the test.
Sample Type for Lipid Profile
The sample type collected for Lipid Profile is: Blood
---
Interpreting Lipid Profile results
Interpretations
Higher than optimum levels of total cholesterol, LDL cholesterol, non-HDL cholesterol, and fasting triglycerides indicate an increased risk of plaque formation in the blood vessels (atherosclerosis) and cardiovascular diseases, heart attack, or stroke.
HDL cholesterol reduces the risk factors of development of cardiovascular diseases. In absence of other factors, higher the HDL levels in blood, lower is the chance of developing cardiovascular diseases.
---
Answers to Patient Concerns & Frequently Asked Questions (FAQs) about Lipid Profile
Frequently Asked Questions about Lipid Profile
Q. How is this test performed?
This test is performed on a blood sample. A syringe with a fine needle is used to withdraw blood sample from a blood vessel in your arm generally from the inner side of the elbow area. The doctor, nurse or the phlebotomist will tie an elastic band around your arm which will help the blood vessels to swell with blood. This makes it easier to withdraw blood. You may be asked to tightly clench your fist. Once the veins are clearly visible, the area is cleaned with an antiseptic solution and then the needle is inserted into the blood vessel to collect the sample. You may feel a tiny pinprick during the procedure. Blood sample once collected is then sent to the laboratory.
Q. Is there any risk associated with this test?
There is no risk associated with the test. However, since this test involves a needle prick to withdraw the blood sample, in very rare cases, a patient may experience increased bleeding, hematoma formation (blood collection under the skin), bruising or infection at the site of needle prick.
Q. What other tests can be prescribed by your doctor in case of abnormal lipid profile test result?
Additional tests that may be prescribed in case of abnormal lipid profile test result are: · Glycosylated Hemoglobin (HbA1c) Test · Random Blood Glucose Test · Fasting Blood Glucose Test · Blood Glucose Post Prandial (PP) Test
Q. Is there any preparation required before the lipid profile test?
A fasting period of 9 to 12 hours is usually recommended before the test is performed. Inform your doctor of any medications that you may be taking. No other specific preparations are usually required before the Lipid Profile Test.
Q. What does "good" and "bad" cholesterol mean?
Low Density Lipoprotein Cholesterol or LDL-C are also called "bad cholesterol". Since these particles are of a lower density, they easily come out from blood and get deposited in the blood vessels as plaque, giving rise to cardiovascular diseases. High Density Lipoproteins Cholesterol or HDL-C are called "good cholesterol" since these are high density particles, they can pick up LDL-C particles while flowing through the blood vessels and help transport them to the liver for disposal.
---
Tests Included in Lipid Profile
(5 tests)
Very Low Density Lipoprotein
Provided By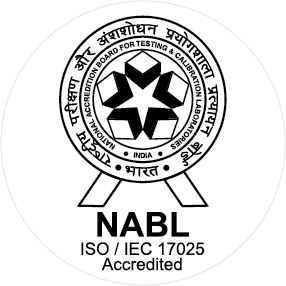 NABL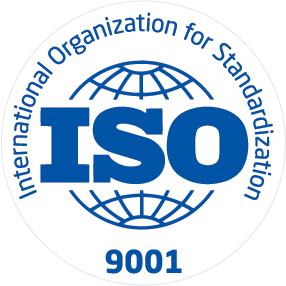 ISO
Primex Healthcare and Research Private Limited is a company incorporated in Chennai, India that aims to deliver premium quality healthcare services at affordable prices across India.\r\nIndia has a highly fragmented diagnostics services industry that has many local players and a few regional/national players. The services are costly and not within the reach of most of India. To take advantage of the typical volume spike that the right price can deliver, Primex has introduced the low cost "Jet Konnect" model with a graded pan India rollout strategy. Primex Scans & Labs, a division of Primex Healthcare, is the diagnostic arm that delivers high-end scan and laboratory services at affordable prices by providing a professional, dependable, accessible and affordable service. Driven by volumes, Primex passes on the economies of scale as a direct benefit to the customer. Primex brings the best of medical equipment from pioneers like Philips and Toshiba and technology developed in-house to guarantee precise and timely results. Primex takes customer service to the next level by enabling unique services like home collection, 24x7 centers, online & SMS-based report tracking and delivery, 24x7 appointments through a dedicated call center and much more. Primex now has 6 primary locations spread across Chennai providing 2000+types of investigations including MRI scan, CT scan, digital X-Ray, Ultrasound, computerized ECG, TMT and lab tests. Primex is backed by Kalpathi Investments as a strategic and significant shareholder in the company.
Available at Other Labs