Overview of FAI
What is FAI?
A free androgen index is a blood test that is performed to determine the ratio of the hormone androgen within testosterone. Both males and females can undergo free androgen index test, as both the sexes have testosterone in their body. Fluctuating levels of androgen can have harmful effects for both.
Why is FAI done?
This test is required when men and women show certain symptoms. For men these symptoms may include the improper development of the sex organs, weakness, losing interest in sex and development of breasts.
In women, these symptoms can include improper menstrual cycle, prediabetes, obesity and more. This test can confirm whether these traits are caused due to hormonal imbalance.




Preparation for FAI
No special preparation required
Sample Type for FAI
The sample type collected for Free Androgen Index is: Blood
---
Interpretations
For males, the normal testosterone level ranges from 300 to 1,000 ng/dL. Anything below 300 ng/dL is considered hypogonadism. For females, the level of testosterone in the blood can range from 20 to 70 ng/dL.



Provided By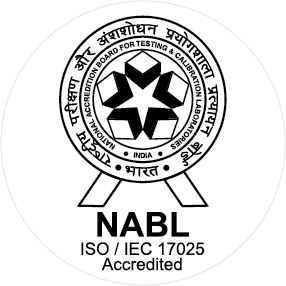 NABL
About Asian Diagnostics
Welcome to Asian Diagnostics, an organization that has been successfully delivering high quality medical Diagnostic Services in Karnataka and South India for over 15 years. Established in 1999, it is based out of Bangalore with branches in Mysore, Hassan and Vijayapura. Asian Diagnostics has continued to evolve over the years to cater to the needs of doctors and patients alike and offers an extensive range of clinical diagnostic tests making it a one-stop destination for the best in Diagnostic Services. Asian Diagnostics is proud to have successfully completed the NABL accreditation and is one of the few NABL Accredited Labs in Bangalore. Operated by a team of highly skilled and committed professionals, it has remained committed to its objective of providing high quality, accurate and reliable diagnostic services at affordable prices to its ever growing customer base. Asian diagnostics is currently THE LARGEST ALLERGY TEST CENTER IN INDIA. It is the first laboratory in the state to perform quantitative 'Food Intolerance' tests
Available at Other Labs