---
Product introduction
Renicol Ointment is an antibiotic that fights bacteria. It is used to treat infections of the eye caused by bacteria. It works by killing the bacteria that cause these problems.

Renicol Ointment helps to improve your symptoms and cure the underlying infection. Follow your doctor's instructions precisely for administering this medicine in the eye. It should be used regularly at evenly spaced time intervals as prescribed by your doctor. Do not skip any doses and finish the full course of treatment even if you feel better. Stopping the medicine too early may lead to the infection returning or worsening.

It is effective in killing many types of bacteria. However, it will not work for other types of eye infections (e.g.viral) and therefore, should only be used if prescribed by your doctor. Unnecessary use of any antibiotic can lead to a decrease in its effectiveness in the future.

Commonly seen side effects seen with this medicine include temporary stinging in eyes and blurred vision after administration. Consult your doctor if these side effects persist or if your condition worsens. Pregnant and breastfeeding mothers should consult their doctor before using it. Contact lenses should not be worn while you are using this medicine or while you have the bacterial eye infection. This medicine should not be used for longer than five days without consulting your doctor.
---
Uses of Renicol Eye Ointment
Benefits of Renicol Eye Ointment
In Bacterial eye infections
Renicol Ointment is an antibiotic medicine. It works by stopping the growth of the bacteria that is causing the infection. It helps relieve symptoms such as pain, redness, itching or soreness caused due to eye infections. The dose and duration of treatment will be decided by your doctor based on your condition. Make sure you complete the full course of treatment. This will ensure that the infection is completely cured and prevent it from returning.
---
Side effects of Renicol Eye Ointment
Most side effects do not require any medical attention and disappear as your body adjusts to the medicine. Consult your doctor if they persist or if you're worried about them
Common side effects of Renicol
Stinging in the eyes
Blurred vision
---
How to use Renicol Eye Ointment
This medicine is for external use only. Take it in the dose and duration as advised by your doctor. Check the label for directions before use. Hold the tube close to the eye without touching it. Gently squeeze the tube and place the medicine inside the lower eyelid.
---
How Renicol Eye Ointment works
Renicol Ointment is an antibiotic which stops the growth of bacteria that cause eye infections. It does so by preventing synthesis of essential proteins required by bacteria to carry out vital functions. This does not directly kill the bacteria, but prevents them from increasing in numbers, and eventually clears up the eye infection.
---
Safety advice
No interaction found/established
Pregnancy
CONSULT YOUR DOCTOR
Renicol Ointment may be unsafe to use during pregnancy. Although there are limited studies in humans, animal studies have shown harmful effects on the developing baby. Your doctor will weigh the benefits and any potential risks before prescribing it to you. Please consult your doctor.
Breast feeding
CONSULT YOUR DOCTOR
Renicol Ointment is probably unsafe to use during breastfeeding. Limited human data suggests that the drug may pass into the breastmilk and harm the baby.
Renicol Ointment may cause blurring of your vision for a short time just after its use. Do not drive until your vision is clear.
No interaction found/established
No interaction found/established
---
All substitutes
For informational purposes only. Consult a doctor before taking any medicines.
Renicol Ointment
₹18.7/Eye Ointment
---
Quick tips
You have been prescribed Renicol Ointment for the treatment of bacterial infections of the eye.
Do not skip any doses and finish the full course of treatment even if you feel better.
Do not touch the tip to any surface, or to your eye, to avoid contamination.
Wait for at least 5-10 minutes before delivering the next medication in the same eye to avoid dilution.
You should continue using the medicine for 48 hours after your symptoms have cleared up. However, do not use for longer than five days without consulting your doctor.
It may cause short term blurring of vision when first used. Use caution before driving or using machines.
Talk to your doctor if your symptoms haven't started to improve within two days of starting treatment, if they get worse during treatment, or if you get another eye infection.
Do not wear contact lenses until your infection clears up.
Throw away any medicine left at the end of the 5 day course.
---
Fact Box
Chemical Class
Amphenicols
Therapeutic Class
OTOLOGICALS
Action Class
Chloramphenicol
---
Interaction with drugs
Taking Renicol with any of the following medicines can modify the effect of either of them and cause some undesirable side effects
---
Patient concerns
Scar on face due to bacterial infections
Pic is not clear, plz visit for proper opinion
I have a history of recurring yeast and bacterial vaginosis infections.
Dr. Sonu Balhara Ahlawat
Obstetrics and Gynaecology
Tab metrogyl 500 mg twice a day x 5 days and tab fluconazole 150 mg three doses alternate days
---
User feedback
Patients taking Renicol Ointment
*Four Times A Day
---
FAQs
Q. How long does Renicol Ointment take to work?
Usually, Renicol Ointment starts working soon after taking it. However, it may take some days to kill all the harmful bacteria and make you feel better.
Q. What if I don't get better after using Renicol Ointment?
Inform your doctor if you don't feel better after finishing the full course of treatment. Also, inform him if your symptoms are getting worse while using this medicine.
Q. Can I stop taking Renicol Ointment when my symptoms are relieved?
No, do not stop taking Renicol Ointment and complete the full course of treatment even if you feel better. Your symptoms may improve before the infection is completely cured.
Disclaimer:
Tata 1mg's sole intention is to ensure that its consumers get information that is expert-reviewed, accurate and trustworthy. However, the information contained herein should NOT be used as a substitute for the advice of a qualified physician. The information provided here is for informational purposes only. This may not cover everything about particular health conditions, lab tests, medicines, all possible side effects, drug interactions, warnings, alerts, etc. Please consult your doctor and discuss all your queries related to any disease or medicine. We intend to support, not replace, the doctor-patient relationship.
References
MacDougall C, Chambers HF. Protein Synthesis Inhibitors and Miscellaneous Antibacterial Agents. In: Brunton LL, Chabner BA, Knollmann BC, editors. Goodman & Gilman's: The Pharmacological Basis of Therapeutics. 12th ed. New York, New York: McGraw-Hill Medical; 2011. pp. 1526-29.

Chambers HF, Deck DH. Tetracyclines, Macrolides, Clindamycin, Chloramphenicol, Streptogramins, & Oxazolidiones. In: Katzung BG, Masters SB, Trevor AJ, editors. Basic and Clinical Pharmacology. 11th ed. New Delhi, India: Tata McGraw Hill Education Private Limited; 2009. pp. 802-803.

Briggs GG, Freeman RK, editors. A Reference Guide to Fetal and Neonatal Risk: Drugs in Pregnancy and Lactation. 10th ed. Philadelphia, PA: Wolters Kluwer Health; 2015. pp. 244-25.

Chloramphenicol. Romford, Essex: Martindale Pharma; 2010 [revised 18 Apr. 2017]. [Accessed 29 Mar. 2019] (online) Available from:

Mayo Clinic. Chloramphenicol. [Accessed 29 Mar. 2019] (online) Available from:

Chaves RG, Lamounier JA. Breastfeeding and maternal medications. J Pediatr (Rio J). 2004;80(5 Suppl):S189-98. [Accessed 29 Mar. 2019] (online) Available from:
Manufacturer/Marketer address
63, N.S.C. Bose Road, 5th Floor, Kolkata, West Bengal, India
Country of origin: India

The list of available options shown with the same composition has been prepared upon the advice of registered medical practitioners, pharmacists affiliated with TATA 1MG. TATA 1MG does not promote any pharmaceutical product of any particular company, and all recommendations are based on the medical opinion, advisories from specialist medical and pharmaceutical professionals.
MRP
₹18.7
Inclusive of all taxes
3 gm in 1 tube
Notify me
Available options
Available options
Same salt composition:
Chloramphenicol (1% w/w)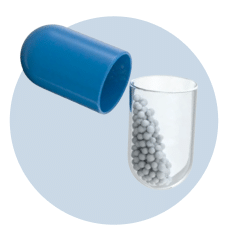 Same salt composition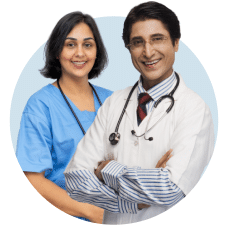 Verified by doctors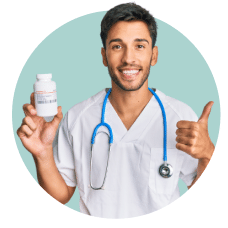 Popularly bought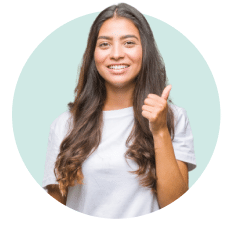 Trusted quality
Why buy these from 1mg?