---
Your child's medicine at a glance
Ofen OZ Syrup is an antibiotic medicine that is given to children to effectively treat a wide range of bacterial infections that may occur in the teeth, lungs, gastrointestinal infections, urinary and genital tract.

Give Ofen OZ Syrup to your child orally, preferably at a fixed time, either before or after meals. In case your child develops a stomach upset, prefer giving it with meals. This medicine is usually given two times a day, in the morning and evening. If your child vomits within 30 minutes of intake, repeat the same dose but do not double the dose if it is time for the next dose. You must stick to the dose, time, and way prescribed by the doctor as they depend upon the type and severity of the infection, your child's age, and body weight.

In some cases, minor and temporary side effects may develop after the intake of Ofen OZ Syrup. These include nausea, vomiting, metallic taste, headache, loss of appetite, abdominal cramps, and mild skin rash. These side effects almost always resolve on their own as your child's body adapts to the medicine. However, in case they persist or start bothering your child, it would be best to consult your child's doctor without any delay.

Tell the doctor if your child has had any previous episode of allergy, heart-problem, liver impairment, and kidney malfunction. Knowledge of your child's entire medical history is critical for dose alterations and for planning your child's overall treatment.
---
Uses of Ofen OZ Syrup in children
Treatment of Bacterial & parasitic infections
Benefits of Ofen OZ Syrup for your child
In Treatment of Bacterial & parasitic infections
Ofen OZ Syrup is a combination medicine which can be used to treat infections caused by bacteria and parasites. It works by killing and stopping the growth of the bacteria and parasites causing the infection. This medicine usually makes you feel better quite quickly. However, you should continue taking it as long as it is prescribed even if you feel better, to make sure that all bacteria and parasites are killed and do not become resistant.
---
Side effects of Ofen OZ Syrup in children
Ofen OZ Syrup does not pose serious side effects and is well-tolerated by children. In case the side effects do occur, they're likely to subside once the body adapts to the medicine. Consult your child's doctor if these side effects persist or bother your child. The most common side effects include-
Common side effects of Ofen OZ
Weight loss
Nausea
Vomiting
Dizziness
Headache
Insomnia (difficulty in sleeping)
Itching
Vaginal inflammation
Diarrhea
---
How can I give Ofen OZ Syrup to my child?
Take this medicine in the dose and duration as advised by your doctor. Check the label for directions before use. Measure it with a measuring cup and take it by mouth. Shake well before use. Ofen OZ Syrup may be taken with or without food, but it is better to take it at a fixed time.
---
How Ofen OZ Syrup works
Ofen OZ Syrup is an antibiotic consisting of ofloxacin and ornidazole as its active ingredients. Both these ingredients tamper the bacteria's DNA. Thus, it kills the infection-causing bacteria, stopping the infection and the bacteria from growing further without making them resistant to further treatment.
---
Safety advice
Ofen OZ Syrup should be used with caution in patients with kidney disease. Dose adjustment of Ofen OZ Syrup may be needed. Please consult your doctor.
Ofen OZ Syrup should be used with caution in patients with liver disease. Dose adjustment of Ofen OZ Syrup may be needed. Please consult your doctor.
---
What if I forget to give Ofen OZ Syrup to my child?
Do not panic. You can give the medicine as soon as you remember unless your child's doctor has advised a specific regime for your child. In case of any confusion, do consult your doctor and remember not to double the dose to catch up.
---
All substitutes
For informational purposes only. Consult a doctor before taking any medicines.
---
Quick tips
Diarrhea is a common side effect of Ofen OZ Syrup. Encourage your child to drink plenty of water in case it develops.
Your child may have an altered taste or furry tongue (coating of Ofen OZ Syrup on tongue) after taking Ofen OZ Syrup. Eating citrus fruit or sipping plenty of water or fruit juice may help.
Do not give any calcium, magnesium, iron, vitamin, or antacid within 2 hours of taking Ofen OZ Syrup as these can affect the absorption of the medicine.
Conditions like common cold and flu are caused by viruses. Never use this medicine for such conditions.
Quit giving Ofen OZ Syrup and speak to the doctor immediately if your child develops a rash, itchy skin, swelling of face and mouth, or has difficulty in breathing.
Only give Ofen OZ Syrup to your child for their current infection. Never save medicine for future illnesses.
You have been prescribed Ofen OZ Syrup for the treatment of various bacterial and parasitic infections.
---
Fact Box
Therapeutic Class
GASTRO INTESTINAL
---
Patient concerns
How to get less oily skin
Shikha Mishra
Dietetics/Nutrition
Drink more water, have fruits, vegetables, clean face ofen
I ofen feel lonely and depressed think negative
Dr. Jyoti Kapoor Madan
Psychiatry
Depression is a persistent state of sadness that is the result of interaction between one's inner biological and psychological state and gets triggered of with environmental stressors. Reactive depression is in response to a situation like loss, sickness, trauma etc. Endogenous depression occurs without any noticeable environmental stressors. Psychological symptoms include lack of interest, negative thinking, irritability, frustration, feeling demotivated etc. Somatic symptoms like fatigue/ weakness/ lack of sleep/ lack of appetite and other physical symptoms are common. Anxiety is common. In severe cases one may feel helpless and hopeless enough to wish for death or attempt suicide. Treatment includes physical and psychiatric work up following which medicines can be prescribed. In milder cases, psychotherapy or counselling is recommended.
---
FAQs
Q. My child is having a common cold. Is it safe to give Ofen OZ Syrup along with cough & cold medicines?
Ofen OZ Syrup can interfere with cough and cold medicines. One of the active ingredients of Ofen OZ Syrup can interact with alcohol-containing medicines like cough syrups and can cause adverse effects. Don't give your child any medicines along with Ofen OZ Syrup without consulting the doctor.
Q. What if I give excess Ofen OZ Syrup by mistake?
Though an extra dose of Ofen OZ Syrup will not impact your child's health, never give an overdose of any medicine. If you think you have given too much to your child, immediately speak to a doctor. Exceeding the recommended dose may cause unwanted side effects such as seizures, tremors, severe headache, sudden weakness, blood cell abnormalities, and rapid and irregular heart beat. Rush to your child's doctor on an immediate basis if you notice any of these symptoms.
Q. What should I do if my child shows no improvement even after taking Ofen OZ Syrup for the prescribed duration?
Not seeing any improvement could signify that the medicine is not able to act against the infection-causing bacteria. In such a case, visit your child's doctor who may prescribe an antibiotic having a farther reach of impact than Ofen OZ Syrup. Since not all medicines are given by oral route, your doctor may suggest giving an intravenous injection to your child in the hospital.
Q. Can other medicines be given at the same time as Ofen OZ Syrup?
Ofen OZ Syrup can sometimes interact with other medicines or substances. Tell your doctor about any other medicines your child is taking before starting Ofen OZ Syrup. Also, check with your child's doctor before giving any medicine to your child.
Q. Can I get my child vaccinated while on treatment with Ofen OZ Syrup?
Antibiotics usually do not interfere with the ingredients in vaccines or cause a bad reaction in a child who has just been vaccinated. However, children taking antibiotics should not get vaccinated until they recover from the illness. As soon as your child feels better, the vaccine can be given.
Q. What should I tell the doctor before giving Ofen OZ Syrup to my child?
Inform the doctor if your child is suffering or has suffered from a heart disease, genetic disorders involving blood vessels, seizures, psychiatric disorders, diabetes, photoallergy (allergy from sunlight), neuromuscular disorders, or rheumatoid arthritis. This is because there is a possibility that Ofen OZ Syrup may aggravate these conditions and result in complications.
Disclaimer:
Tata 1mg's sole intention is to ensure that its consumers get information that is expert-reviewed, accurate and trustworthy. However, the information contained herein should NOT be used as a substitute for the advice of a qualified physician. The information provided here is for informational purposes only. This may not cover everything about particular health conditions, lab tests, medicines, all possible side effects, drug interactions, warnings, alerts, etc. Please consult your doctor and discuss all your queries related to any disease or medicine. We intend to support, not replace, the doctor-patient relationship.
Manufacturer/Marketer address
411, CRYSTAL PARADISE 'THE MALL', OFF VEERA DESAI ROAD, ANDHERI WEST, MUMBAI - 400 053
Country of origin: India

The list of available options shown with the same composition has been prepared upon the advice of registered medical practitioners, pharmacists affiliated with TATA 1MG. TATA 1MG does not promote any pharmaceutical product of any particular company, and all recommendations are based on the medical opinion, advisories from specialist medical and pharmaceutical professionals.
MRP
₹33.5
Inclusive of all taxes
30 ml in 1 bottle
Notify me
Available options
Available options
Same salt composition:
Ofloxacin (50mg/5ml), Ornidazole (125mg/5ml)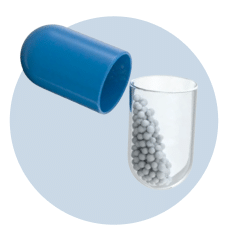 Same salt composition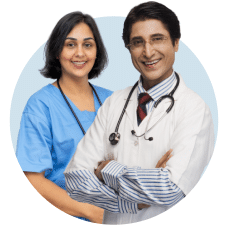 Verified by doctors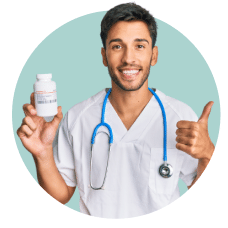 Popularly bought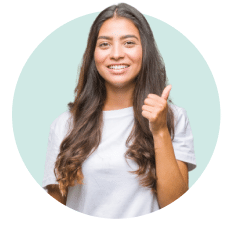 Trusted quality
Why buy these from 1mg?