---
Product introduction
Lavotears Gel is a prescription medicine used to treat symptoms of dry eyes. It lubricates the eyes helps in maintaining the moisture of the eyes. This way it provides temporary relief from burning and discomfort caused by dry eyes. It also reduces redness and swelling of the eye.

Lavotears Gel is to be used only in the affected eye. Use it in the dose and duration as advised by the doctor. Read the label carefully for instruction before you use the medicine. Wash your hands before using this medicine. Do not use too much or too little. Use it in the exact dose as prescribed by the doctor or as instructed in the label.

Use of this medicine may cause burning sensation, stinging, and irritation at the application site. These are usually temporary and resolve with time. However, if they persist or get worse, inform your doctor. In case of accidental contact with your ears, nose, or mouth, immediately rinse it with water.
Inform your doctor if you have a known allergy to any of the ingredients in this medicine or if you are taking any other medication. It is advised not to drive or operate heavy machinery immediately after using this medicine as it may cause temporary blurring of vision and may affect your ability to drive.
---
Uses of Lavotears Eye Drop
Benefits of Lavotears Eye Drop
In Treatment of Dry eyes
Dry eyes is a condition in which your eyes do not produce enough tears to keep them moist. It can be caused by sitting in front of the computer for a long time, certain medications or environmental conditions. Lavotears Gel adds moisture to your eyes and keeps them lubricated. This gives relief from burning sensation and discomfort due to dryness of the eyes. If you wear soft contact lenses, you should remove them before applying Lavotears Gel.
---
Side effects of Lavotears Eye Drop
Most side effects do not require any medical attention and disappear as your body adjusts to the medicine. Consult your doctor if they persist or if you're worried about them
Common side effects of Lavotears
Application site reactions (burning, irritation, itching and redness)
Blurred vision
---
How to use Lavotears Eye Drop
This medicine is for external use only. Use it in the dose and duration as advised by your doctor. Check the label for directions before use. Hold the dropper close to the eye without touching it. Gently squeeze the dropper and place the medicine inside the lower eyelid. Wipe off the extra liquid.
---
How Lavotears Eye Drop works
Lavotears Gel is a combination of two medicines: Carboxymethylcellulose and Oxychloro Complex. Carboxymethylcellulose is a lubricating medicine similar to natural tears. It provides temporary relief of burning and discomfort due to dryness of the eye. Oxychloro Complex is a preservative.
---
Safety advice
No interaction found/established
Pregnancy
CONSULT YOUR DOCTOR
Information regarding the use of Lavotears Gel during pregnancy is not available. Please consult your doctor.
Breast feeding
CONSULT YOUR DOCTOR
Information regarding the use of Lavotears Gel during breastfeeding is not available. Please consult your doctor.
Lavotears Gel may cause blurring of your vision for a short time just after its use. Do not drive until your vision is clear.
No interaction found/established
No interaction found/established
---
What if you forget to take Lavotears Eye Drop?
If you miss a dose of Lavotears Gel, skip it and continue with your normal schedule. Do not double the dose.
---
All substitutes
For informational purposes only. Consult a doctor before taking any medicines.
Lavotears Gel
₹81/Eye Drop
---
Quick tips
Your doctor has prescribed Lavotears Gel to reduce dryness in the eyes.
Wash your hands first before applying Lavotears Gel. To avoid contamination, do not touch the dropper tip or let it touch your eye or any other surface.
Apply pressure on the corner of the eye (close to the nose) for about 1 minute, immediately after putting the medication. This will prevent the medication from draining out. Try not to blink or rub your eye.
Wait for at least 5-10 minutes before delivering the next medication in the same eye to avoid dilution of this medicine.
Stinging sensation may occur for 1-2 minutes. Notify your doctor if it persists for longer.
Make sure to use it within 4 weeks of opening the bottle.
---
---
Patient concerns
i got too much irirtaion and puffy swaloed eyes
Dr. Vishal Arora
Ophthalmology
get examined for allergy and dry eyes
Hi I took LASIK one year back but I'm facing constant headache and severe dry eyes Also I tried eye drops like Systems Ultra and Option Fusion nothing works
Dr. Richa Jain
Ophthalmology
Dry eyes is the common side effect after lasik
---
User feedback
How much was the improvement?
What were the side-effects while using Lavotears Gel?
*No Side Effect
How do you take Lavotears Eye Drop?
Please rate Lavotears Gel on price
---
Related ayurvedic ingredients
Disclaimer:
Tata 1mg's sole intention is to ensure that its consumers get information that is expert-reviewed, accurate and trustworthy. However, the information contained herein should NOT be used as a substitute for the advice of a qualified physician. The information provided here is for informational purposes only. This may not cover everything about particular health conditions, lab tests, medicines, all possible side effects, drug interactions, warnings, alerts, etc. Please consult your doctor and discuss all your queries related to any disease or medicine. We intend to support, not replace, the doctor-patient relationship.
Manufacturer/Marketer address
35 B, Royal Hill, Near NNP I & II, Goregaon East, Mumbai - 400 065.
Country of origin: India

The list of available options shown with the same composition has been prepared upon the advice of registered medical practitioners, pharmacists affiliated with TATA 1MG. TATA 1MG does not promote any pharmaceutical product of any particular company, and all recommendations are based on the medical opinion, advisories from specialist medical and pharmaceutical professionals.
₹81
Inclusive of all taxes
5 gm in 1 tube
Notify me
Available options
Available options
Same salt composition:
Carboxymethylcellulose (0.5% w/v), Oxychloro Complex (0.005% w/v)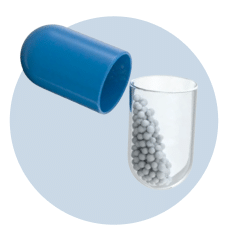 Same salt composition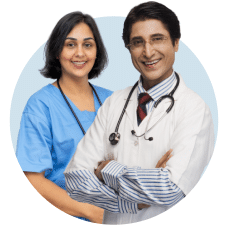 Verified by doctors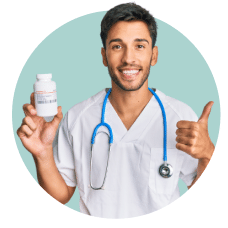 Popularly bought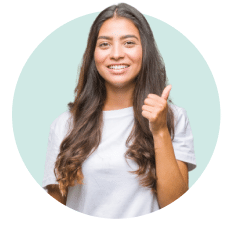 Trusted quality
Why buy these from 1mg?