---
Product introduction
Epixyl Syrup is a combination medicine used to treat cough. It relieves cough symptoms like sneezing, congestion and stuffiness. It also thins and loosens mucus in the nose, windpipe and lungs making it easier to cough out.

Epixyl Syrup is taken with or without in a dose and duration as advised by the doctor. The dose you are given will depend on your condition and how you respond to the medicine. You should keep taking this medicine for as long as your doctor recommends. If you stop treatment too early your symptoms may come back and your condition may worsen. Let your healthcare team know about all other medications you are taking as some may affect, or be affected by this medicine.

The most common side effects are headache, nausea, vomiting, stomach upset, tremors, palpitations, increased heart rate, and muscle cramp. Most of these are temporary and usually resolve with time. Contact your doctor straight away if you are at all concerned about any of these side effects. It can also cause dizziness and sleepiness, so do not drive or do anything that requires mental focus until you know how this medicine affects you. Avoid drinking alcohol while taking this medicine as it can worsen your sleepiness.

Never support self-medication or recommend your medicine to another person. It is beneficial to have plenty of fluids while taking this medication. Before taking this medicine, you should tell your doctor if you have any kidney and liver diseases so that your doctor can prescribe a suitable dose for you. Also tell your doctor if you are pregnant, planning pregnancy or breastfeeding.
---
Uses of Epixyl Syrup
Benefits of Epixyl Syrup
In Cough
Epixyl Syrup gives relief from cough by loosening thick mucus and making it easier to cough it out. It also makes it easier for air to move in and out of your airways. This reduces the frequency of coughing and makes you feel better. Epixyl Syrup also relieves allergy symptoms like watery eyes, sneezing, runny nose or throat irritation. Along with medications, drink enough lukewarm water and gargle with warm salt water to ease the symptoms.
---
Side effects of Epixyl Syrup
Most side effects do not require any medical attention and disappear as your body adjusts to the medicine. Consult your doctor if they persist or if you're worried about them
Common side effects of Epixyl
Headache
Nausea
Vomiting
Upset stomach
Tremors
Palpitations
Increased heart rate
Muscle cramp
---
How to use Epixyl Syrup
Take this medicine in the dose and duration as advised by your doctor. Check the label for directions before use. Measure it with a measuring cup and take it by mouth. Shake well before use. Epixyl Syrup may be taken with or without food, but it is better to take it at a fixed time.
---
How Epixyl Syrup works
Epixyl Syrup is a combination of three medicines: Phenylephrine, Salbutamol and Bromhexine. Phenylephrine is a decongestant which narrows the small blood vessels providing relief from congestion or stuffiness in the nose. Salbutamol is a bronchodilator. It works by relaxing the muscles in the airways and widens airways. Bromhexine is a mucolytic which thins and loosens mucus (phlegm), making it easier to cough out.
---
Safety advice
Caution is advised when consuming alcohol with Epixyl Syrup. Please consult your doctor.
Pregnancy
CONSULT YOUR DOCTOR
Information regarding the use of Epixyl Syrup during pregnancy is not available. Please consult your doctor.
Breast feeding
SAFE IF PRESCRIBED
Epixyl Syrup is probably safe to use during breastfeeding. Limited human data suggests that the drug does not represent any significant risk to the baby.
Driving
CONSULT YOUR DOCTOR
It is not known whether Epixyl Syrup alters the ability to drive. Do not drive if you experience any symptoms that affect your ability to concentrate and react.
Epixyl Syrup should be used with caution in patients with severe kidney disease. Dose adjustment of Epixyl Syrup may be needed. Please consult your doctor.
Limited information is available on the use of Epixyl Syrup in patients with kidney disease.
Epixyl Syrup should be used with caution in patients with liver disease. Dose adjustment of Epixyl Syrup may be needed. Please consult your doctor.
---
What if you forget to take Epixyl Syrup?
If you miss a dose of Epixyl Syrup, take it as soon as possible. However, if it is almost time for your next dose, skip the missed dose and go back to your regular schedule. Do not double the dose.
---
All substitutes
For informational purposes only. Consult a doctor before taking any medicines.
---
Quick tips
Epixyl Syrup is prescribed to get relief from cough.
Drink warm water to help loosen the congestion and lubricate your throat while you are taking this medication.
Take exactly as directed by your doctor or on the label. Do not increase the dosage or take for longer than is recommended.
In general, most coughs do not last more than 2 weeks. If your cough does last longer than this then it's better to see your doctor.
Inform your doctor if you have a history of stomach ulcers or asthma.
---
Fact Box
Therapeutic Class
RESPIRATORY
---
Patient concerns
What is a dry and productive cough syrup for baby
Dr. Gopal Bansilal Samdani
Paediatrics
In dry cough cough suppressants are used. In productive cough mucolytics are used.
i have dry cough & cold so which syrup i take levosalbutamol / terbutaline I am a MR in fdc i have salbutol-ls syrup
Dr. Sfurti Mann
Internal Medicine
U can take montair LC and cough suppressant if it's dry cough
---
Related ayurvedic ingredients
Disclaimer:
Tata 1mg's sole intention is to ensure that its consumers get information that is expert-reviewed, accurate and trustworthy. However, the information contained herein should NOT be used as a substitute for the advice of a qualified physician. The information provided here is for informational purposes only. This may not cover everything about particular health conditions, lab tests, medicines, all possible side effects, drug interactions, warnings, alerts, etc. Please consult your doctor and discuss all your queries related to any disease or medicine. We intend to support, not replace, the doctor-patient relationship.
References
Phenylephrine hydrochloride. Maidenhead, Berks: McNeil Products Ltd.; 2004 [revised 20 Mar. 2014]. [Accessed 24 Jan. 2019] (online) Available from:

Salbutamol. Stockley Park West Uxbridge: Glaxo Wellcome UK Ltd.; 2005 [revised 5 Feb. 2015]. [Accessed 01 Apr. 2019] (online) Available from:

ScienceDirect. Bromhexine. [Accessed 01 Apr. 2019] (online) Available from:
Manufacturer/Marketer address
B-22 H-Block, Pimpri, Pune - 411018, MIDC
Country of origin: India

The list of available options shown with the same composition has been prepared upon the advice of registered medical practitioners, pharmacists affiliated with TATA 1MG. TATA 1MG does not promote any pharmaceutical product of any particular company, and all recommendations are based on the medical opinion, advisories from specialist medical and pharmaceutical professionals.
₹27
Inclusive of all taxes
60 ml in 1 bottle
Notify me
Available options
Available option
Same salt composition:
Phenylephrine (NA), Salbutamol (NA), Bromhexine (NA)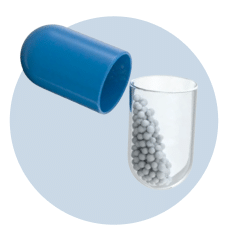 Same salt composition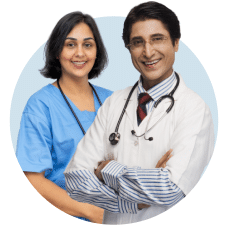 Verified by doctors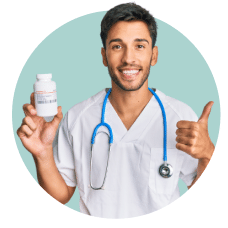 Popularly bought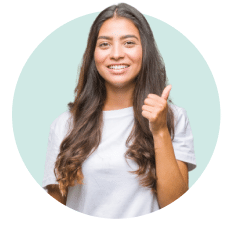 Trusted quality
Why buy these from 1mg?