---
Product introduction
Canzol Shampoo is a combination of two antifungal medicines that effectively treat dandruff. It kills the fungi that cause the infection and relieves itching and irritation.

Canzol Shampoo is only meant for external use and should be used as advised by your doctor. This medicine should be used regularly to get the most benefit from it. Do not use more than you need it will not clear your condition faster and may only increase the side effects. Make sure not to leave it on the scalp for more than 5 minutes. If it gets into your eyes, nose, or mouth rinse it with water.

Canzol Shampoo is usually safe, however, it may cause burning, irritation, itching, and redness at the application site. These side effects are usually mild and self-limiting. Serious side effects are rare.

It is not likely that other medicines you take by mouth or injection will affect the way Canzol Shampoo works, but talk to your doctor before using it if you have recently used another medicine for dandruff. The medicine is not recommended for pregnant women. Pregnant and breastfeeding mothers should consult their doctors before using Canzol Shampoo.
---
Uses of Canzol Shampoo
Benefits of Canzol Shampoo
In Treatment of Dandruff
Canzol Shampoo is used to control dandruff and gives relief from scaly, flaky, and itchy scalp. It stops the growth of fungus that causes dandruff. Regular use of Canzol Shampoo protects your scalp and prevents dandruff. Gently massage your scalp with Canzol Shampoo to loosen flakes. Make sure you complete the full course of treatment. This will ensure the infection is completely cured and prevent it from returning.
---
Side effects of Canzol Shampoo
Most side effects do not require any medical attention and disappear as your body adjusts to the medicine. Consult your doctor if they persist or if you're worried about them
Common side effects of Canzol
Application site reactions (burning, irritation, itching and redness)
---
How to use Canzol Shampoo
Use it as advised by your doctor or check the label for directions before use.
---
How Canzol Shampoo works
Canzol Shampoo is a combination of two antifungal medicines: Ketoconazole and Zinc pyrithione. It works by destroying the cell membrane of fungi that cause dandruff.
---
Safety advice
No interaction found/established
No interaction found/established
No interaction found/established
No interaction found/established
No interaction found/established
No interaction found/established
---
What if you forget to take Canzol Shampoo?
If you miss a dose of Canzol Shampoo, apply it as soon as possible. However, if it is almost time for your next dose, skip the missed dose and go back to your regular schedule. Do not double the dose.
---
All substitutes
For informational purposes only. Consult a doctor before taking any medicines.
Canzol Shampoo
₹170.0/Shampoo
---
Quick tips
Leave the shampoo on for three to five minutes before rinsing.
Take care to avoid getting Canzol Shampoo in your eyes. If accidental exposure occurs, rinse immediately with plenty of water.
Your usual shampoo can be used as necessary between treatments with Canzol Shampoo.
Do not use this medicine more often or for longer than advised by your doctor.
Avoid getting it in the eyes, mouth or nose. Rinse with cold water if you accidentally get it in these areas.
Stop using Canzol Shampoo and inform your doctor if you notice any irritation or any other skin infection.

Inform your doctor if the treated skin area does not improve after 2-4 weeks of treatment.
---
---
Patient concerns
My scalp is very dry I do not apply hair oil because it makes my face oily What should i do to get rid of dry scalp?
Dr. Atula Gupta
Dermatology
Dry could be dandruffScales are there due to dandruff
Dandruff and skin allergy due to dandruff, rashes on skin due to dandruff
Dr. Souvik Sardar
Dermatology
Due SCALPE LOTION - thrice weekly on alternate day for 4wks. . Kip it for 5mins in wet scalp and wash offPost pictures of the allegyPlz post a picture wch will help me to diagnose and treat use proper light else plz visit a dermatologist for a face to face consultation and examination
---
User feedback
Patients taking Canzol Shampoo
What are you using Canzol Shampoo for?
*Fungal infections
How much was the improvement?
What were the side-effects while using Canzol Shampoo?
*No Side Effect
How do you take Canzol Shampoo?
*With or without food
Please rate Canzol Shampoo on price
---
FAQs
Q. Can I use Canzol Shampoo regularly?
You can use Canzol Shampoo for the duration as prescribed by your doctor. Apply on the scalp and leave for 1-2 minutes, massage and rinse well.
Q. Can Canzol Shampoo cause hair fall?
No Canzol Shampoo does not cause hair fall. Regular use of candid shampoo will reduce dandruff and chances of hair loss.
Q. What should I inform my doctor before using Canzol Shampoo?
Before using Canzol Shampoo, let your doctor know if you have a history of allergies or are allergic to any medicine.
Q. How long should I leave Canzol Shampoo on my scalp?
Do not leave Canzol Shampoo in contact with your hair or skin for more than the recommended duration as irritation or burning sensation may occur.
Q. Will I go bald if I have dandruff?
No, dandruff will not cause baldness. If the dandruff is severe and your scalp is very itchy, the scratching can make you to pull your hair out due to the trauma of scratching, but the hair will always grow back. Speak to your doctor if your hair fall increases.
Q. My hair is dry and brittle, will Canzol Shampoo damage my hair more?
Canzol Shampoo is to control dandruff on the scalp and not the hair. You may use the shampoo as a scalp treatment only, often sitting for 10 minutes, then rinse out and follow with regular shampoo and conditioner.
Q. Can stress cause dandruff?
Although stress is not the direct cause of dandruff it can trigger different scalp conditions, including dandruff.
Disclaimer:
Tata 1mg's sole intention is to ensure that its consumers get information that is expert-reviewed, accurate and trustworthy. However, the information contained herein should NOT be used as a substitute for the advice of a qualified physician. The information provided here is for informational purposes only. This may not cover everything about particular health conditions, lab tests, medicines, all possible side effects, drug interactions, warnings, alerts, etc. Please consult your doctor and discuss all your queries related to any disease or medicine. We intend to support, not replace, the doctor-patient relationship.
Manufacturer
Name:
Monichem Healthcare Pvt Ltd
Address:
H. No. 7-71/5, 2nd Floor , Maheshwari Nagar , Opposite SBI, Street No 8, Habsiguda , Hyderabad, 500007 , AP India
Country of origin: India

The list of available options shown with the same composition has been prepared upon the advice of registered medical practitioners, pharmacists affiliated with TATA 1MG. TATA 1MG does not promote any pharmaceutical product of any particular company, and all recommendations are based on the medical opinion, advisories from specialist medical and pharmaceutical professionals.
MRP
₹170
Inclusive of all taxes
60 ml in 1 bottle
Notify me
Available options
Available options
Same salt composition:
Ketoconazole (2% w/v), Zinc pyrithione (1% w/v)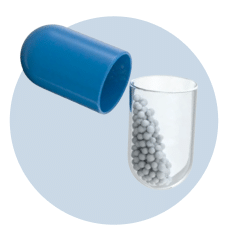 Same salt composition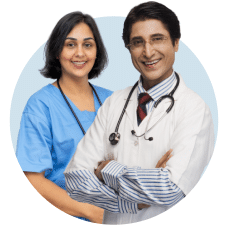 Verified by doctors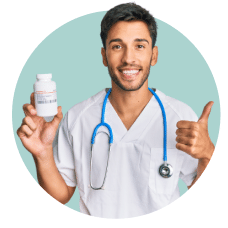 Popularly bought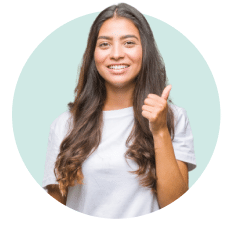 Trusted quality
Why buy these from 1mg?