---
Product introduction
Anlam Tablet is a combination medicine used in the treatment of respiratory tract disorders associated with viscid mucus. It provides symptomatic relief of productive cough associated with respiratory tract disorders like bronchial asthma, bronchitis, and the common cold.

Anlam Tablet may be taken with or without food in a dose and duration as advised by the doctor. The dose you are given will depend on your condition and how you respond to the medicine. You should keep taking this medicine for as long as your doctor recommends. If you stop treatment too early your symptoms may come back and your condition may worsen. Let your healthcare team know about all other medications you are taking as some may affect, or be affected by this medicine.

The most common side effects are nausea, Stomach upset, dryness in mouth, flu-like symptoms, fatigue, and headache. Most of these are temporary and usually resolve with time. Contact your doctor straight away if you are at all concerned about any of these side effects. This medicine may also cause dizziness and sleepiness, so do not drive or do anything that requires mental focus until you know how this medicine affects you. Avoid drinking alcohol while taking this medicine as it can worsen your sleepiness.

Before taking it, you should tell your doctor if you have any kidney or liver diseases so that your doctor can prescribe a suitable dose for you. You should also tell your doctor if you are pregnant, planning pregnancy or breastfeeding.
---
Uses of Anlam Tablet
Benefits of Anlam Tablet
In Treatment of Respiratory tract disorders associated with viscid mucus
Anlam Tablet helps loosen thick mucus, making it easier to cough out. This makes it easier for the air to move in and out. This medicine relieves symptoms, such as tightness in chest, shortness of breath, wheezing, and coughing, and helps you carry out daily activities more easily. This medicine is safe and effective. It usually starts to work within a few minutes and the effects can last up to several hours. Take it as prescribed by the doctor, and do not stop using it unless you are advised otherwise. Taking this medicine enables one to live their life more freely without worrying so much about the things that set off your symptoms.
---
Side effects of Anlam Tablet
Most side effects do not require any medical attention and disappear as your body adjusts to the medicine. Consult your doctor if they persist or if you're worried about them
Common side effects of Anlam
Nausea
Upset stomach
Dryness in mouth
Headache
Fatigue
Allergic reaction
Sleepiness
Flu-like symptoms
---
How to use Anlam Tablet
Take this medicine in the dose and duration as advised by your doctor. Swallow it as a whole. Do not chew, crush or break it. Anlam Tablet may be taken with or without food, but it is better to take it at a fixed time.
---
How Anlam Tablet works
Anlam Tablet is a combination of three medicines: Ambroxol, Levocetirizine and Montelukast. Ambroxol is a mucolytic which thins and loosens mucus (phlegm), making it easier to cough out. Levocetirizine is an antiallergic which relieves allergy symptoms like runny nose, watery eyes and sneezing. Montelukast is a leukotriene antagonist. It works by blocking the action of leukotriene, a chemical messenger. This reduces inflammation in the airways and nose and improves your symptoms.
---
Safety advice
Caution is advised when consuming alcohol with Anlam Tablet. Please consult your doctor.
Pregnancy
CONSULT YOUR DOCTOR
Anlam Tablet may be unsafe to use during pregnancy. Although there are limited studies in humans, animal studies have shown harmful effects on the developing baby. Your doctor will weigh the benefits and any potential risks before prescribing it to you. Please consult your doctor.
Breast feeding
CONSULT YOUR DOCTOR
Anlam Tablet is probably unsafe to use during breastfeeding. Limited human data suggests that the drug may pass into the breastmilk and harm the baby.
Anlam Tablet may decrease alertness, affect your vision or make you feel sleepy and dizzy. Do not drive if these symptoms occur.
Anlam Tablet should be used with caution in patients with kidney disease. Dose adjustment of Anlam Tablet may be needed. Please consult your doctor.
Use of Anlam Tablet is not recommended in patients with severe kidney disease.
Anlam Tablet should be used with caution in patients with liver disease. Dose adjustment of Anlam Tablet may be needed. Please consult your doctor.
---
What if you forget to take Anlam Tablet?
If you miss a dose of Anlam Tablet, take it as soon as possible. However, if it is almost time for your next dose, skip the missed dose and go back to your regular schedule. Do not double the dose.
---
All substitutes
For informational purposes only. Consult a doctor before taking any medicines.
---
Quick tips
Take it at the same time each day, preferably in the evening after food.
Do not take it with any fruit juices (such as apple, orange, or grapefruit) as they might make the drug less effective.
It does not work right away and should not be used to relieve sudden breathing problems. Use your rescue inhaler to control sudden difficulty in breathing. 
Your doctor may take regular blood test to monitor the level of drug in your body.
Avoid using antacids within 30 minutes of taking this medicine. It can make it harder for your body to absorb this medication.
Notify your doctor if you smoke or have an viral infection. Your dose may need to be adjusted.
Do not discontinue use without consulting your doctor, even if you feel better.
---
Fact Box
Therapeutic Class
RESPIRATORY
---
Patient concerns
Nose in close Cold chest flue a
Dr. Shubhra Chandan Pradhan
ENT
Can't prescribe without proper clinical examination. It can be upper respiratory tract infection or lower respiratory tract infection
Dr In my throat while am silent there is some sounding breath came to out side What is that mean. Am smoke 3 cigarettes per day
Dr. Sanjay Singh Rai
Medical Oncology and Hematology
This is related to respiratory tract problemsU require consultation with chest physician
---
User feedback
Patients taking Anlam Tablet
What are you using Anlam Tablet for?
How much was the improvement?
What were the side-effects while using Anlam Tablet?
*No Side Effect
How do you take Anlam Tablet?
Please rate Anlam Tablet on price
---
FAQs
Q. Can the use of Anlam Tablet cause dry mouth?
Yes, the use of Anlam Tablet can cause dry mouth. If you experience dry mouth, drink plenty of water. Take regular sips during the day and keep some water by your bed at night.
Q. Can I use Anlam Tablet while breastfeeding?
No, Anlam Tablet should not be used by breastfeeding mothers. Inform your doctor that you are breastfeeding if you are advised to take this medicine.
Q. Can I drink alcohol while taking Anlam Tablet?
No, avoid drinking alcohol while taking Anlam Tablet. Drinking alcohol will increase the risk of serious side effects caused by Anlam Tablet.
Q. What are the instructions for the storage and disposal of Anlam Tablet?
Keep this medicine in the packet or the container it came in, tightly closed. Store it according to the instructions mentioned on the pack or label. Dispose of the unused medicine. Make sure it is not consumed by pets, children and other people.
Disclaimer:
Tata 1mg's sole intention is to ensure that its consumers get information that is expert-reviewed, accurate and trustworthy. However, the information contained herein should NOT be used as a substitute for the advice of a qualified physician. The information provided here is for informational purposes only. This may not cover everything about particular health conditions, lab tests, medicines, all possible side effects, drug interactions, warnings, alerts, etc. Please consult your doctor and discuss all your queries related to any disease or medicine. We intend to support, not replace, the doctor-patient relationship.
Manufacturer/Marketer address
F1/4 Okhla Industrial Area, Phase1, Near Honda Show room, New Delhi - 110020
Country of origin: India

The list of available options shown with the same composition has been prepared upon the advice of registered medical practitioners, pharmacists affiliated with TATA 1MG. TATA 1MG does not promote any pharmaceutical product of any particular company, and all recommendations are based on the medical opinion, advisories from specialist medical and pharmaceutical professionals.
₹111
Inclusive of all taxes
10 tablets in 1 strip
Notify me
Available options
Available options
Same salt composition:
Ambroxol (75mg), Levocetirizine (5mg), Montelukast (10mg)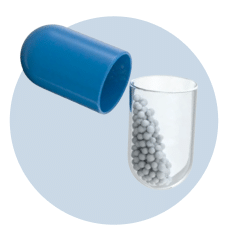 Same salt composition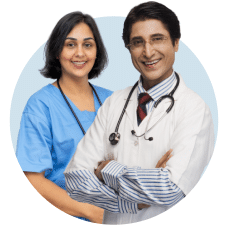 Verified by doctors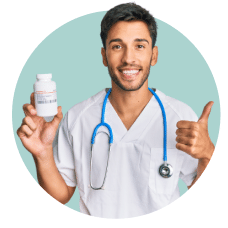 Popularly bought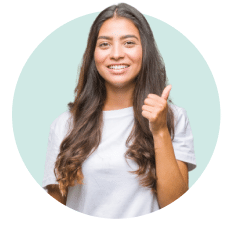 Trusted quality
Why buy these from 1mg?