This test is for
Male, Female
Test Preparation
No special preparation is required.
Understanding E2 (Estradiol)
---
What is E2 (Estradiol)?
An E2 (Estradiol) test measures the amount of the hormone estradiol, a hormone produced by both males and females. Though estradiol is primarily a female sex hormone that is produced by the ovaries, breasts, and adrenal glands, males also produce it but in small amounts. You may need this test to check for menstrual problems, early or delayed puberty, menopause symptoms, or certain types of cancer such as breast cancer.
Estradiol, also known as E2, is the primary and most potent form of estrogen in your body during your reproductive years. It plays a vital role in the development and functioning of the female reproductive system. It also promotes the growth of the uterus, regulation of the menstrual cycle, and development of secondary sexual characteristics. In addition to facilitating healthy breast development, it also distributes body fat evenly and helps with the growth of the fallopian tubes and vagina.
When it comes to the female body, having optimal estrogen levels is essential for reproductive health. A deranged level of E2 can lead to severe issues like weak bones, depression, and urinary tract infections. The level of the E2 hormone fluctuates throughout the menstrual cycle. Usually, the highest levels are found around ovulation and gradually decrease after ovulation. Males also have estradiol in their bodies but their estradiol levels are much lower than the levels in females. In males, E2 is produced by the adrenal glands and testes. It helps prevent sperm from dying too early.
In females, an E2 (Estradiol) test helps assess diseases such as polycystic ovary syndrome (PCOS), ovarian tumors, and hormone imbalances. Whereas, a male can be suggested this test if they have enlarged breasts, to check if puberty is delayed, or to check erectile dysfunction. However, its clinical importance in sexual function and development in men is likely less significant than in women.
No special preparation is required for an E2 (Estradiol) test. You can eat and drink as per your daily routine. However, certain factors must be kept in mind which affect the estradiol level and should be discussed with the doctor. The doctor may even ask you to stop taking certain medications, supplements, and birth control pills before the test as they can interfere with your test results. It is important to note that estradiol levels can vary throughout the day and woman's menstrual cycle. As a result, the doctor may ask you to get your blood test at a certain time of day or at a certain time in your cycle.
Reference ranges may vary somewhat between laboratories, in the normal values ​​listed and the units used. Normal estrogen results depend upon the gender and age of the person tested. In women, test results can also depend on pregnancy. Test results do not diagnose a specific condition but give information about the potential cause of your symptoms or your health status. Talk to your doctor about your specific test results. The results will help them determine your medical condition, make recommendations for lifestyle modifications such as diet and exercise, and determine whether or not medication/supplements will be required to manage your overall condition.
What is E2 (Estradiol) used for?
An E2 (Estradiol) test is done to:
Diagnose hypogonadism (production of fewer sex hormones) in females.

Evaluate the cause of oligomenorrhea (infrequent menstruation) and irregular menstruation in females.

Monitor the health of the placenta during pregnancy.

Evaluate the cause of precocious (early) and delayed puberty in females.

Evaluate the lack of secondary sexual features, lack of muscle mass, and delayed puberty in males.

Evaluate the cause of gynecomastia (enlarged breasts) in men.

Evaluate the symptoms of menopause like abnormal vaginal bleeding.

Monitor ovarian follicle development in women with fertility issues.

Monitor treatment response in women taking hormone replacement therapy after menopause.
What does E2 (Estradiol) measure?
An E2 (Estradiol) test measures the levels of estradiol, a hormone produced in men and women. It helps assess early or delayed puberty, menstrual problems, symptoms associated with menopause, or certain cancers like ovarian cancer. This test provides valuable information about ovarian function and aids doctors in evaluating menstrual issues, such as abnormal bleeding or missed periods. The test can also be used to assess the health of the testes, ovaries, or adrenal glands. Most of the diseases associated with estrogen/estradiol such as PCOS, infertility, some cancers, etc., can be prevented by lifestyle modifications, menopausal hormone therapy, or other supplements such as calcium, vitamin D, and micronutrients.
Interpreting E2 (Estradiol) results
---
Interpretations
High levels of Estradiol may indicate:
Puberty before time (precocious puberty) in girls

Ovarian tumors in females

Tumors of adrenal glands in men and women

Gynecomastia (enlarged breasts) in men

Testicular tumors

Delayed puberty in males

Hyperthyroidism in men and women

Cirrhosis in men and women
Low levels of Estradiol may indicate:
Hypopituitarism

Hypogonadism in females (the abnormal function of ovaries)

Following menopause

Conditions in which female sexual characteristics are underdeveloped like Turner's Syndrome
Answers to Patient Concerns & Frequently Asked Questions (FAQs) about E2 (Estradiol)
---
Frequently Asked Questions about E2 (Estradiol)
Q. Why do I need an E2 (Estradiol) test?
An E2 (Estradiol) test is necessary to diagnose difficulties in conceiving, menstrual problems, ovarian tumors, early puberty in adolescents, menopausal symptoms, or breast cancer. Additionally, doctors use this test during infertility treatment with assisted reproductive technology (ART) to monitor hormone levels throughout the treatment process.
Q. What happens if my estradiol is too low?
Low estradiol levels can cause irregular menstrual cycles, reduced fertility, bone density loss, increased osteoporosis risk, hot flashes, mood changes, and vaginal dryness during menopause.
Q. How to fix low estradiol levels?
Always consult your doctor if your test reports show low estradiol levels. However, certain natural ways can help to increase your estradiol/estrogen levels. These include foods that boost estrogen levels such as soybeans, flaxseeds, apples, berries, broccoli, sprouts, etc. Additionally, taking supplements to maintain adequate vitamins and minerals is also helpful.
Q. Can I get pregnant with high estradiol levels?
High levels of estradiol indicate that you might have a problem with your ovarian reserve. It could also mean that the estradiol is suppressing the ovarian follicle-stimulating hormone (FSH). Either of these things could mean that you will have more trouble getting pregnant. It is important to consult a doctor/gynecologist to address the underlying causes and explore appropriate options for conception.
Q. What might affect my estradiol test results?
Certain medicines can decrease the levels of estradiol like oral contraceptives and clomiphene. Drugs that can increase the levels of estradiol include estrogen-, glucocorticosteroid-, phenothiazine-, ampicillin-, and tetracycline-containing drugs. Apart from medicines, certain conditions like anemia, high blood pressure, and kidney and liver dysfunction can also affect the results of an Estradiol test.
Q. How does an Estradiol test for fertility?
An Estradiol test measures the estradiol levels to evaluate the health of the ovaries and monitor the maturation of the ovum (eggs). Fluctuations in estradiol levels during the menstrual cycle provide insights into ovulation and reproductive health, help in diagnosing issues like polycystic ovary syndrome (PCOS), and guide fertility treatment decisions.
Q. What other tests might be required if my Estradiol test results are not normal?
Other tests that your doctor might advise if your E2 (Estradiol) test results are not normal include Follicle-Stimulating Hormone (FSH) test and Luteinizing Hormone (LH) test for treating menopausal problems; FSH test, Thyroid-stimulating hormone (TSH) or Free thyroxine (T4) test along with a Prolactin test for absent menstrual cycles; an FSH and LH tests for precocious (early) puberty; and TSH, FSH, Prolactin, and LH tests for infertility issues in men or women.
Book E2 (Estradiol) at-home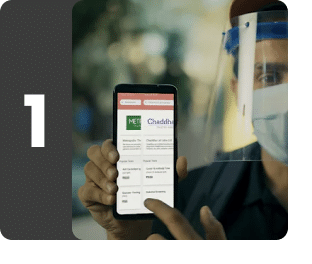 Easy online booking
Search for tests and packages, book a time and select address for seamless at-home lab tests.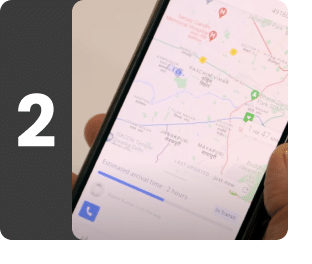 Live tracking of phlebotomist
Stay informed with live tracking of our phlebotomist's location for seamless sample collection.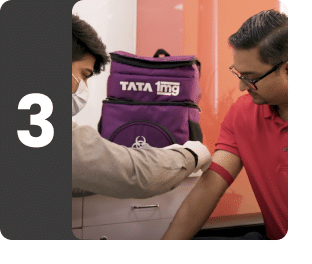 Safe collection
Our phlebotomists follow strict safety protocols to collect samples at home on time.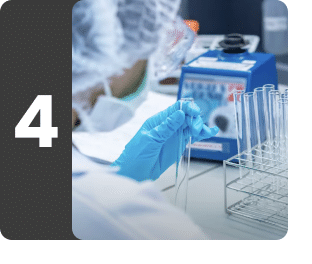 Sample received at lab
Your sample is bought to our laboratory for testing by our qualified experts.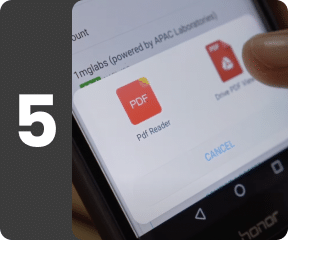 Quick reports, free follow up
Reports are sent to your email. A free doctor follow up is provided to understand the report better.
Other tests
Other similar tests
Our popular tests
Test conducted by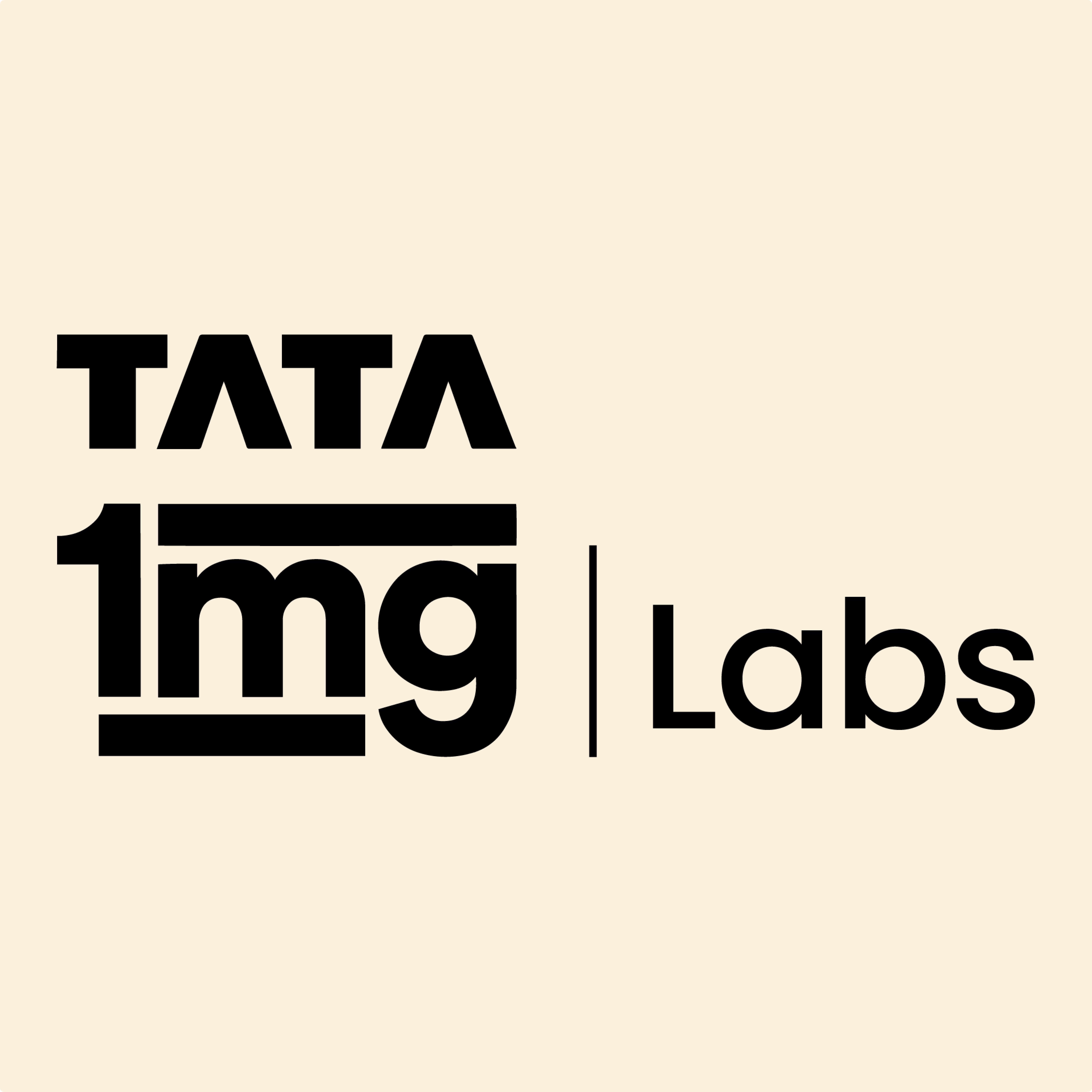 Tata 1mg Labs (Tata 1mg Technologies Private Limited )
CAP ACCREDITED, ISO certified
Know more
Frequently Booked Together