Amylase in Bhopal
Also known as Serum Amylase
This test is for
Male, Female
Test Preparation
No special preparation is required.
Understanding Amylase in Bhopal
---
What is Amylase in Bhopal?
An Amylase test is used to measure the amount of enzyme amylase that is made by the pancreas. This test can be used to monitor your pancreatic health by detecting pancreatitis (an inflammation in the pancreas) and other pancreas-related diseases, such as blockage in pancreatic ducts.
What does Amylase measure?
An Amylase test determines the amount of amylase enzyme in your blood. This enzyme helps in the breakdown of complex dietary carbohydrates into simple carbohydrates for absorption. The digestion of carbohydrates begins in the mouth since the amylase is secreted by the salivary glands too. However, the majority of the amylase is produced by the pancreas and secreted into the duodenum of the small intestine. The amount of amylase in the blood rises either due to its increased secretion into the blood or decreased elimination by the kidneys. Higher levels of amylase for longer periods indicate pancreatic complications and need medical intervention.
Answers to Patient Concerns & Frequently Asked Questions (FAQs) about Amylase in Bhopal
---
Frequently Asked Questions about Amylase in Bhopal
Q. What is pancreatitis and its symptoms?
Pancreatitis refers to the inflammation of the pancreas. The symptoms of pancreatitis include abdominal pain that radiates to your back, abdominal pain that feels worse after eating, indigestion, fat in stool, nausea or vomiting, loss of appetite, fast heart rate, weight loss, etc.
Q. What are the long-term consequences of pancreatitis?
Generally, acute pancreatitis does not cause any long-term damage. However, chronic pancreatitis may follow a series of acute attacks but is almost always due to many years of alcohol abuse (although other conditions such as cystic fibrosis can also damage the pancreas). It causes permanent pancreatic damage with scarring and calcium deposits. In some people, insulin-dependent diabetes may also develop due to acute pancreatitis.
Q. When can an amylase blood test be requested?
An amylase blood test can be requested if you show symptoms of a pancreatic disorder, such as severe abdominal pain, fever, loss of appetite, or nausea. It may also be requested when your doctor wants to monitor your treatment response and check whether amylase levels are increasing or decreasing. An amylase test is also a crucial marker for detecting ectopic pregnancy and acute pancreatitis in pregnant women.
Q. What are the conditions that can elevate amylase levels?
Amylase levels in blood may be increased due to acute or chronic pancreatitis; cancer of the pancreas, colon, ovary, breast, or lungs; intestinal disorders, ruptured ectopic pregnancy (abnormal pregnancy), swelling of salivary gland such as mumps, severe burns, diabetic ketoacidosis, kidney diseases, the intake of certain drugs like morphine, alcoholism, inflammatory bowel diseases, etc.
Q. What are the conditions that can decrease the amylase levels in the blood?
Amylase levels in the blood may be decreased due to preeclampsia of pregnancy, kidney diseases, some cases of acute pancreatitis, liver failure, chronic pancreatitis, congestive heart failure, second and third trimesters of pregnancy, fracture of bones, and gastrointestinal cancer.
Q. How can I control my elevated amylase levels?
Always consult your doctor if you have a high amount of amylase in your blood. However, adopting some healthy lifestyle modifications such as avoiding alcohol, staying hydrated, and dietary modifications, may help lower your amylase levels.
Q. Is there any risk associated with a serum amylase test?
There is usually no risk associated with this test. However, some people may feel a slight sting when a needle is pricked and may also experience some bleeding, which is normal and usually not bothersome. Rarely, some people may also experience slight swelling or bruising at the site of the needle prick. Applying ice 3-4 times a day for about a week may help reduce swelling and bruising. If it does not get better, consult your doctor.
Q. What factors can affect my amylase test results?
The amylase levels in your blood can be affected by a number of factors such as medications like aspirin, morphine, or estrogen-containing drugs; alcohol; pregnancy; recent kidney transplant; or endoscopic retrograde cholangiopancreatography (ERCP) procedure.
Q. What additional tests can be prescribed by my doctor in case amylase test results are not normal?
Some of the additional tests that may be prescribed in case of abnormal amylase test results are urine amylase test, lipase test, amylase to creatinine clearance ratio, liver function test, kidney function test, trypsinogen test, and abdominal CT scan.
Book Amylase at-home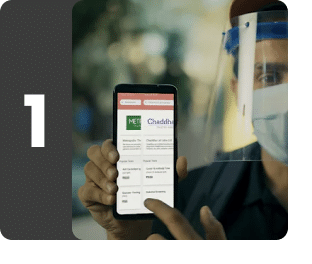 Easy online booking
Search for tests and packages, book a time and select address for seamless at-home lab tests.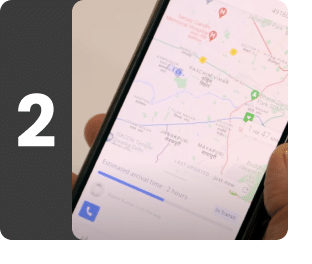 Live tracking of phlebotomist
Stay informed with live tracking of our phlebotomist's location for seamless sample collection.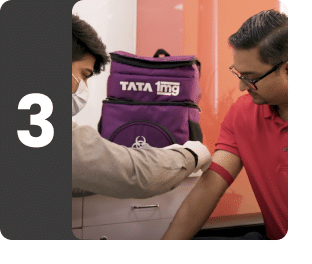 Safe collection
Our NABL-certified phlebotomists follow strict safety protocols to collect samples at home on time.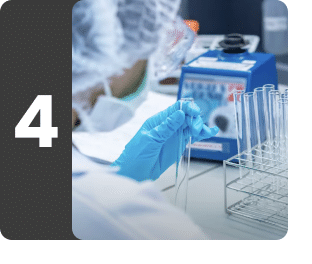 Sample received at lab
Your sample is bought to our laboratory for testing by our qualified experts.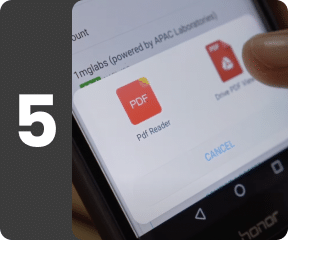 Quick reports, free follow up
Reports are sent to your email. A free doctor follow up is provided to understand the report better.
Other tests
Popular tests in Bhopal
Other similar tests in Bhopal
Our popular tests
Frequently Booked Together