Urine Routine & Microscopy
(Urine R/M)
Urine R/M Test Includes 9 tests
View All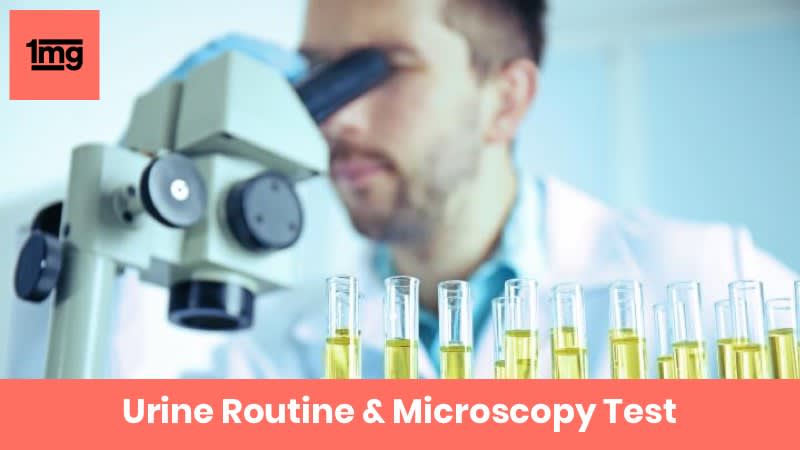 This test is for
Male, Female
Test Preparation
Collect the Urine Sample in a sterile container available from the lab or any pharmacy. Allow a small stream of urine to flow by and then carefully hold the cup under urine. Make sure the cup doesn't come in contact with your skin.
Overview
---
What is Urine R/M?
Urine Routine & Microscopy test is done:
To detect the infection in the urinary tract especially in the presence of symptoms such as abdominal pain, back pain, painful or frequent urination, blood in the urine
To evaluate for kidney disorders
To help in the diagnosis of metabolic disorders such as liver diseases, diabetes, etc.
As a part of a routine health check-up
As a work-up for planned surgery
As a routine test in pregnancy to detect the presence of infection or other diseases
What does Urine R/M Measure?
Urine Routine and Microscopy test involve the three-part evaluation of the urine sample.
1. Gross Examination - It involves the visual examination of the urine sample for color and appearance.
2. Chemical Examination - It is done by urine dip-stick method which involves the use of reagent test strips. These test strips are dipped into the urine sample and the colors that develop are matched with the control for analysis. It is done to examine the urine sample for glucose, protein, pH, specific gravity, blood, nitrites, ketones, leukocyte esterase, bilirubin, and urobilinogen.
3. Microscopic Examination - It involves the examination of the urine sample under the microscope for casts, crystals, cells, bacteria, and yeast. 
---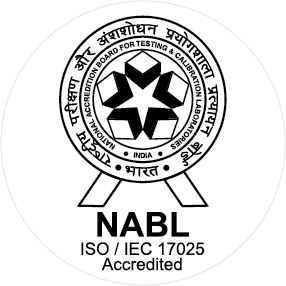 NABL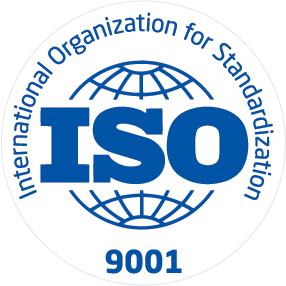 ISO
MolQ Laboratory is a diagnostic center in Gurgaon, India, catering to people in Delhi and NCR. MolQ offer diagnostics services like urine testing, hormone testing, vitamin tests, Pathology tests, etc. The fully furnished lab and experienced staffs excel in providing a comprehensive and timely diagnosis of any illness. They offer online reports and 24/7 service for the satisfaction of clients and aim to provide accurate diagnosis at affordable prices.
Know More