Glycosylated Hemoglobin
(HbA1c)
Haemoglobin A1c, Glycated Haemoglobin
Test Results & Interpretations
Overview of Glycosylated Hemoglobin
Test Description
The HbA1c test gives a picture of the average amount of glucose in your blood over the past 2 to 3 months. Therefore, it monitors blood glucose levels in your blood if you are an already diagnosed diabetic so that the risk of complications related to it can be assessed and prevented. It can also be used to diagnose diabetes and to assess whether you are at increased risk of developing disease or not.
Why Get Tested
If you are already diagnosed with diabetes to see the risk for complications affecting kidney, eyes, brain and cardiovascolar system
If you have symptoms of diabetes like increased thirst, increased urination, fatigue 
If you have additional risk factors for diabetes like high blood pressure, high blood cholesterol, cardiovascolar disease, obesity or family history of diabetes 
As a part of routine health check up 
Precautions
No special preparation required
---
What Results of Glycosylated Hemoglobin mean?
Interpretations
For screening and diagnosis:
If your HbA1c level is below 5.7% - you are normal, at present
If your HbA1c is between 5.7 to 6.4%, you have increased risk of developing diabetes in future (Pre diabetic)
If your HbA1c is higher than 6.5%, you have diabetes 
For monitoring glucose levels: you should aim to keep your blood glucose less than 7%.
Provided By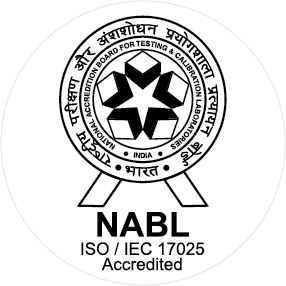 NABL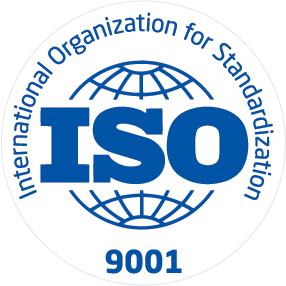 ISO
Thyrocare Technologies Limited is India's first and most advanced Totally Automated Laboratory having its strong presence in more than 2000 cities / towns in India and internationally. Thyrocare is India's first fully automated diagnostic laboratory with a focus on providing quality at affordable costs to laboratories and hospitals in India and other countries. Thyrocare operates with a Centralized Processing Laboratory (CPL) in Mumbai - India for esoteric tests; and Regional Processing Laboratory in major metro cities of India and other parts of Asia. We have focus on strong technologies, strong brands and strong systems that enable all laboratories to give their clients the best of science and technology at an affordable cost. With a belief that 'Quality' is the heart of any intelligent management, Thyrocare became one of the first Indian diagnostic laboratories to obtain internationally renowned quality accreditations like ISO 9001-2000 rating as early as 2001, which is now escalated to ISO 9001:2008; NABL (National Accreditation Board for Testing and Calibration Laboratories) in 2005 and CAP (College of American Pathologists) certification in 2007.
User Reviews
K
Kirti
Excellent service and delivery in very short period. Highly impressive
H
Himadri Shekhar Das
very good
Available at Other Labs