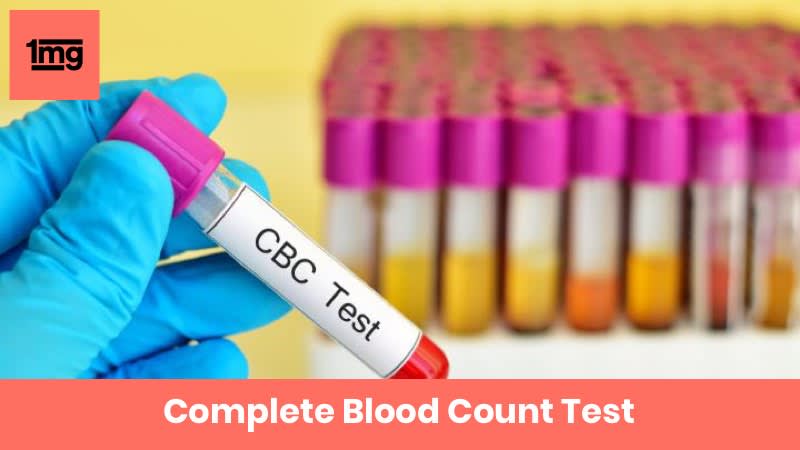 Overview of CBC
What is CBC?
A complete blood count (CBC) test is a group of tests that provides information about blood cells like Red Blood Cells (RBC), White Blood Cells (WBC) and platelets. It is routinely performed to provide an overview of a patient's general health status.
Why is CBC done?
To monitor your overall health as part of a routine check-up

To help detect a variety of disorders including infections, anemia, diseases of the immune system, and blood cancers

To monitor an existing blood disorder

To monitor treatment that is known to affect blood cells such as chemotherapy or radiotherapy
What does CBC Measure?
Blood is composed of blood cells suspended in blood plasma (yellowish coloured liquid). The blood cells include red blood cells (also called RBCs or erythrocytes), white blood cells (also called WBCs or leukocytes) and platelets (also called thrombocytes).
Red blood cells (RBCs) are the most abundant blood cells. RBCs contain the hemoglobin which helps in the transportation of oxygen to the tissues. RBC count is the measurement of number of RBCs in a given volume of blood.
Packed Cell Volume (PCV) or Hematocrit (Hct) is the measurement of the blood volume occupied by RBCs. It is expressed in percentage.
White blood cells (WBCs) are key components of the immune system and thus protect the body from various infections and cancers. Total Leucocyte count (TLC) is the measurement of the total number of leukocytes (WBCs) in a given volume of blood.
There are five types of WBCs:
Neutrophils

Basophils

Eosinophils

Lymphocytes

Monocytes
Differential Leucocyte Count (DLC) determines the percentage of different types of WBCs.
Neutrophils, Basophils, and Eosinophils are called Granulocytes because of the presence of granules inside these cells.
Absolute count of different types of WBCs is the measurement of their absolute numbers in the given volume of blood.
Platelet count - Platelets (also called thrombocytes) are disc-shaped cell fragments without a nucleus that help in blood clotting. Platelet count is the measurement of the number of platelets in a given volume of blood.

Mean Platelet Volume (MPV) is a measurement of the average size of platelets.
Hemoglobin (Hb) -  Hemoglobin (Hb) is a protein found in red blood cells (RBCs) that carries oxygen from the lungs to the body tissues, exchanges the oxygen for carbon dioxide, and then carries  the carbon dioxide back to the lungs where it is exchanged for oxygen.


Mean Corpuscular Volume (MCV) is the average volume of a red blood cell.
Mean Corpuscular Hemoglobin (MCH) is the average amount of hemoglobin in the average red blood cell.
Mean Corpuscular Hemoglobin Concentration (MCHC) is the average concentration of hemoglobin in a given volume of red cells.
Red Cell Distribution Width (RDW)is a measurement of the variability of red blood cell size
Preparation for CBC
No special preparation required
Sample Type for CBC
The sample type collected for Complete Blood Count is: Blood
---
Interpretations
Hemoglobin
Males: 13.2 - 16.2 gm/dL

Females: 12.0 - 15.2 gm/dL
Red Blood Cell Count (RBC)
Males: 4.3 x 106  - 6.2 x 106 /μL

Females: 3.8 x 106 - 5.5 x 106/μL

Infant/Child: 3.8 x 106 - 5.5 x 106/μL
White Blood Cell Count (WBC)
Differential Leucocyte Count
        - Neutrophils - 35-80%
        - Lymphocytes - 20-50%
        - Monocytes - 2-12%
        - Eosinophils - 0-7%
        - Basophils - 0-2%
Platelet Count (Plt) - 140 x 10
3
- 450 x 10
3
/μL
Hematocrit (Hct)
Males: 40-52%

Females: 37-46%

Child: 31-43%
Red Cell Distribution Width (RDW) - 35-47 fL
Mean Corpuscular Volume (MCV)
Males: 82-102 fL

Females: 78-101 fL
Mean Corpuscular Hemoglobin (MCH) - 27-34 pg
Mean Corpuscular Hemoglobin Concentration (MCHC) - 31-35 gm/dL
Mean Platelet Volume (MPV) - 6.0-9.5 fL
---
Answers to Patient Concerns & Frequently Asked Questions (FAQs) about CBC
Frequently Asked Questions about Complete Blood Count
Q. How is this test performed?
This test is performed on a blood sample. A syringe with a fine needle is used to withdraw blood sample from a blood vessel in your arm generally from the inner side of the elbow area. The doctor, nurse or the phlebotomist will tie an elastic band around your arm which will help the blood vessels to swell with blood. This makes it easier to withdraw blood. You may be asked to tightly clench your fist. Once the veins are clearly visible, the area is cleaned with an antiseptic solution and then the needle is inserted into the blood vessel to collect the sample. You may feel a tiny pinprick during the procedure. Blood sample once collected is then sent to the laboratory.
Q. Is there any risk associated with this test?
There is no risk associated with the test. However, since this test involves a needle prick to withdraw the blood sample, in very rare cases, a patient may experience increased bleeding, hematoma formation (blood collection under the skin), bruising or infection at the site of needle prick.
Q. What are the symptoms of Anemia?
Many people having anemia are unaware of it as the symptoms can be minor. The symptoms can be because of any underlying cause or the anemia itself. The symptoms of anemia usually include some of the following: Pale skin, Weakness, Shortness of breath, Fainting, Palpitations, Chest pain, Restless legs syndrome. On examination, the signs exhibited may include pallor (pale skin, lining mucosa, conjunctiva and nail beds), but this is not a reliable sign.
Q. What are the causes of Anemia?
The causes of anemia may be classified as impaired red blood cell (RBC) production, increased RBC destruction (hemolytic anemias), blood loss and fluid overload (hypervolemia).
Q. Is there any preparation required before the test?
Inform the doctor about the medications you may be taking. No other specific preparations are usually required before this test.
---
Tests Included in Complete Blood Count
(24 tests)
Differential leucocyte Count

(includes 6 tests)

Differential Eosinophil Count

Differential Neutrophil Count

Differential Monocyte Count

Differential Granulocyte Count

Differential Lymphocyte Count

Differential Basophil Count

Red Cell Distribution Width

Mean Corpuscular Hemoglobin

Mean Corpuscular Hemoglobin Concentration

Absolute Leucocyte Count

(includes 6 tests)

Absolute Eosinophil Count

Absolute Lymphocyte Count

Absolute Basophil Count

Absolute Granulocyte Count

Absolute Monocyte Count

Absolute Neutrophil Count
Provided By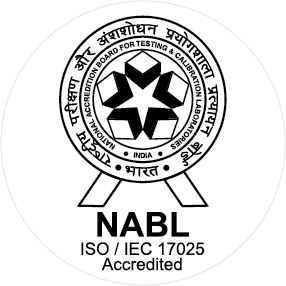 NABL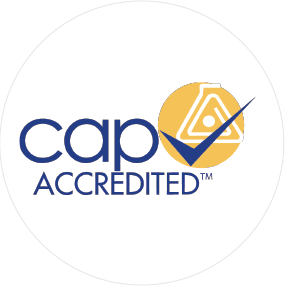 CAP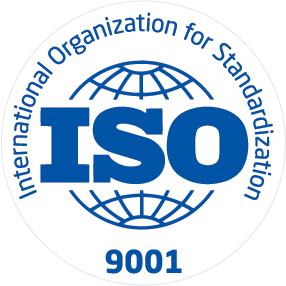 ISO
With a decade of experience under its belt, Oncquest is known for its excellence in Clinical Diagnostics. From its first avatar as an R&D focused entity, Oncquest has evolved into a reference laboratory in the field of Oncology, and more recently into a multi-platform Pathology Services provider with a core focus in Molecular Pathology and Surgical Pathology Services. Its logistic capabilities and geographical spread makes Oncquest an ideal associate for clinical activities in India. Oncquest's accredited quality systems ensure customer satisfaction through any of its customer-centric service offerings. Oncquest's recent advances in the areas of Companion Diagnostics and Pharmacogenomics have also allowed for and encouraged greater penetration of Personalized Medicine into the Indian healthcare market, making it the future epicentre of the many technological advancements in healthcare, to come. Its close association with many Hospitals across India stands testament to the faith that Oncquest has instilled in the doctors and patients which avail of its services. Oncquest is fast becoming a cornerstone for a blooming healthcare industry. With over a decade of experience in the field of molecular diagnostics and pathology services, Oncquest Laboratories has earned its reputation of clinical excellence in the Indian market. Our advanced technologies and global quality systems have ensured that we stay ahead of the curve, and this has resulted in our association with some of the most advanced clinicians, hospitals and research organizations in the country. As India gets set for a clinical revolution, ushering in a trend of new healthcare services and products, Oncquest has defined its place as a partner of choice for those who bring value to our proud subcontinent. Our national reach and sizeable knowledge base allows us to be at the forefront of scientific advances, and an ideal partner for clinical activities. We strive to be connected with the best in the industry and we welcome partnership in ideas and technologies. For example, Oncquest's early adoption and utilization of genetic sequencing technologies has resulted in many "first to market" assays, which have subsequently been adopted in several treatment and monitoring protocols. Innovation is an essential part of our DNA. We welcome challenges, and look forward to associating with you and your organizations to develop pioneering solutions and to tackle some of the most pressing issues faced in our world.
Available at Other Labs