Angiotensin Converting Enzyme
(ACE)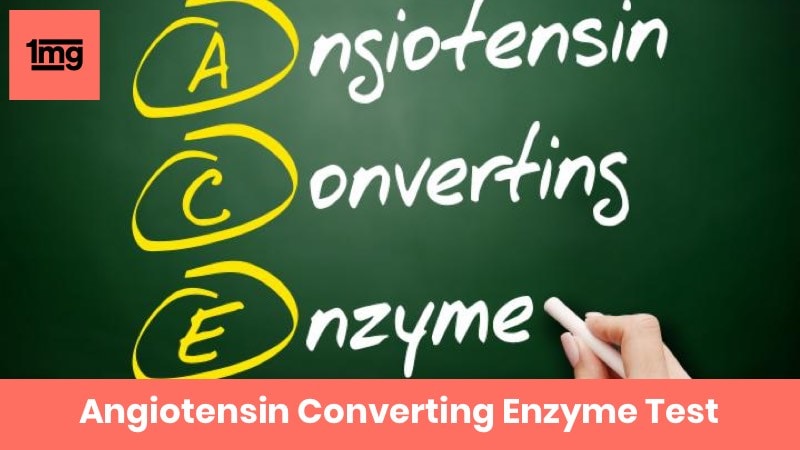 This test is for
Male, Female
Test Preparation
No special preparation required
Overview
---
What is ACE?
When you have granulomas that produce small bumps under the skin, a lingering cough, red watery eyes, and/or other symptoms suggestive of sarcoidosis; regularly when you have active sarcoidosis to monitor its course.

Why is ACE done?
If you have signs or symptoms suggestive of sarcoidosis like chronic cough or shortness of breath, watery eyes, joint pains or grnaolaomas 
If you have been already diagnosed with sarcoidosis, this test may be ordered routinely to monitor the disease activity
Interpreting ACE results
---
Interpretations
An increased ACE level in a person with clinical findings suggestive of sarcoidosis means that it is likely that a person has an active case of sarcoidosis, if other diseases have been ruled out. The finding of a high ACE level helps to confirm the diagnosis 
A normal ACE level cannot be sued to rule out sarcoidosis since sarcoidosis may be present without an elevated ACE level 
It may also be used to monitor the course of treatment in sarcoidosis. An initial high level which decreases over time usually indicates spontaneous or therapy induced remission and a favorable prognosis. On the other hand, a rising ACE level may indicate either the disease is not responding or it is progressing 
Answers to Patient Concerns & Frequently Asked Questions (FAQs) about ACE
---
Frequently Asked Questions about Angiotensin Converting Enzyme
Q. Are there any other conditions except sarcoidosis which can lead to increased or decreased ACE levels?
Decreased ACE levels may also be seen in lung diseases like emphysema, hypothyroidism, starvation, steroid therapy. The levels may be moderately increased in hyperthyroidism, diabetes, alcoholic cirrhosis, lymphoma, tuberculosis, leprosy
---
NABL
CAP
ISO
The Neuberg alliance brings capabilities to perform over 5000 varieties of Pathological investigations and will promote Prevention & Early Diagnosis, Focused Wellness Programs and Structured Disease Management programs for rare diseases using the most advanced technologies assisted by Data science and AI tools. Some of the best Pathologists, Biochemists, Geneticists, Microbiologists and several other Clinical Lab Professionals from around the world are working closely, sharing knowledge and...
Know More