Test Results & Interpretations
Overview of Hemoglobin
Test Description
It is usually done to evaluate the amount of haemoglobin in your blood as a part of complete blood count or routine health check up. It should also be tested if you have symptoms of low haemoglobin (anemia) like easy fatigue, weakness or high haemoglobin (polycythemia) like headache, dizziness. It is also done before or after any major surgery, during pregnancy, in chronic kidney diseases or to monitor the response to treatment in anemia patients.
Why Get Tested
As a part of routine preventive health check up
When you have signs or symptoms of anemia like pale skin, weakness, fatigue
When you have signs or symptoms of polycythemia like headache, disturbed vision, enlarged spleen 
To diagnose and measure the severity of anemia or polycythemia
To monitor the response to treatment of anemia or polycythemia


Precautions
No special preparation required
---
What Results of Hemoglobin mean?
Interpretations
Low hemoglobin with low RBC count and low hematocrit indicates anemia. Some important causes of anemia include:

a. Iron, Vitamin B12 or Folate deficiency 
b. Excessive loss of blood 
c. Decreased hemoglobin production as in Thalassemia 
d. Excess destruction of red blood cells as in hemolytic anemia 
e. Bone marrow disorders like aplastic anemia, leukemia, lymphoma 

High hemoglobin with high RBC count and high hematocrit indicates Polycythemia. Some causes include:

a. Lung diseases
b. Smoking
c. Dehydration
d. High altitude
e. Kidney tumors


---
Patient Concerns about Hemoglobin
Frequently Asked Questions
Q. Can I test my hemoglobin at home?
There are some home tests for hemoglobin available but the quality of the results is controversial. Therefore, preferably you should get a hemoglobin tested at home.
Q. Are there any warning signs for abnormally low hemoglobin level?
Some warning signs are fatigue, fainting, pale skin, shortness of breath.
Provided By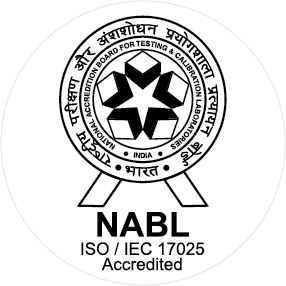 NABL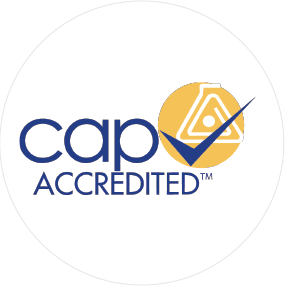 CAP
MEDCIS Pathlabs India Private Limited has emerged as a Clinical Investigation Services provider of world-class healthcare services at affordable costs, in all medical branches. With increased use of global technology in diagnosis, MEDCIS Pathlabs is committed in helping improve the quality of patient care by providing reports that support clinical decision-making for doctors. MEDCIS has build on strategy to deliver integrated testing solutions to our customers. Rather than competing with its clients for physician office business, MEDCIS instead chooses to support clients' existing test menus by offering highly complex and unique Quality of lab tests, with accompanying consultative support, to enhance their abilities to provide laboratory services. MEDCIS began its operations from November 2010, its timely service and quality reports have helped to spread its presence in everycorner of India in a short span of time. MEDCIS has registered franchises and additionally extended its branches all over India. MEDCIS is providing hospital lab management services to few hospitals. MEDCIS aims to provide clinical results on time reflecting quality, accuracy at affordable costs using world class technology.
Available at Other Labs