Overview of Vitamin B12
What is Vitamin B12?
A vitamin B 12 test is ordered when you have an abnormal complete blood count (CBC) with a blood smear showing large red blood cells (macrocytosis) or abnormal (hypersegmented) neutrophils; when you have symptoms of anemia (weakness, tiredness, pale skin) and/or of neuropathy (tingling or itching sensations, eye twitching, memory loss, altered mental status); when you are being treated for vitamin B12 or folate deficiency.
Sample Type
The sample type collected for Vitamin B12 is: Blood
Preparation for Vitamin B12
Do not eat or drink anything other than water for 8-12 hours before the test.
Why Get Tested for Vitamin B12?
If you have symptoms of anemia like weakness, tiredness, pale skin 
If you have an abnormal complete blood count and your blood smear shows large red blood cells or neutrophils with more than 5 lobes 
If you have symptoms or signs of nerve problems like numbness, burning in hands, feet, arms or tingling sensation 
If you are being treated with vitamin B12 or folate therapy




---
What Results of Vitamin B12 mean?
Interpretations
Low levels indicate Vitamin B12 deficiency. 
Causes of vitamin B12 deficiency include:
a.Vegetarian diet
b.Improper absorption from intestine (malabsorption)
c.Lack of intrinsic factor (Pernicious anemia)
d.Rarely hyperthyroidism

Very rarely, levels of vitamin B12 can be increased. Various causes may be:
a.Liver disease
b.Myeloproliferative disorders like chronic myeloid leukemia

Provided By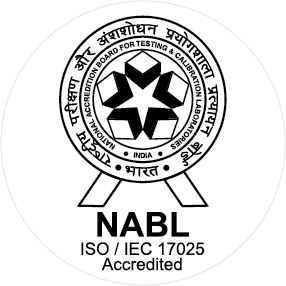 NABL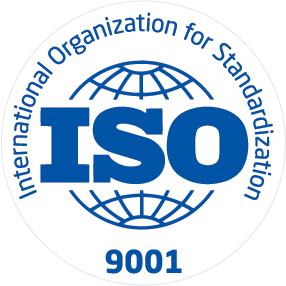 ISO
Vidhi Labs has started with small beginning with small team of 3 people. All the investigations were done manually. With committed and sustained efforts to improve the quality of services, the laboratory adopted technology-based equipments and processes with continual up gradation. VIDHI LABS achieved another milestone, NABL Accreditation from the year 2013. It is with great pride and pleasure that we take you the journey of technological milestones that we established during the up gradation process of VIDHI LABS. Next step was to expand the services for growth, hence Vidhi Wellness Private Limited was Launched. VWPL is an emerging organization with various services in healthcare and wellness. We are offering Specialized Infertility Diagnosis, Regenerative Medicine as a part of Diagnostic services. Addition of Wellness Projects have made us more strong player in the healthcare field. Slimming, Hair & Skin services are the new venture of Vidhi Wellness Private Limited with the name of PRAVY.
Available at Other Labs