---
Product introduction
Totalderm Cream is a combination medicine that is used to treat various types of skin infections. It minimizes symptoms of inflammation such as redness, swelling, and itching. It also has antimicrobial action against infection-causing microorganisms.

Totalderm Cream is only meant for external use and should be used as advised by your doctor. A thin layer of the medicine should be applied only to the affected areas of the skin with clean and dry hands. If it gets into your eyes, nose, mouth, or vagina rinse with water. It may take several days to weeks for your symptoms to improve, but you should keep using this medicine regularly. The course of the treatment should be completed to ensure better efficacy of the medicine. If your condition does not improve or gets worse, you should talk to your doctor.

The most common side effect of this medicine includes itching, dryness, redness, and burning sensation at the application site. These are usually self-limiting. Serious side effects are rare. You must consult the doctor if you experience any allergic reaction (rashes, itching, swelling, shortness of breath, etc.).

Before taking this medicine, it is important to tell your doctor if you are taking or have recently taken any other medicines for the same disease or other diseases. Pregnant and breastfeeding women should take this medicine with proper consultation and caution. If you are a known allergic to the medicine, you must refrain from using this medicine. You should consult the doctor about prescribing an alternative medicine for your condition.
---
Uses of Totalderm Cream
Benefits of Totalderm Cream
In Treatment of Skin infections
Totalderm Cream is a combination of medicines used to treat skin infections caused by microorganisms such as bacteria and fungi. It works by killing and stopping the growth of infection causing microorganisms, thereby clearing the infection and relieving the symptoms. It also blocks the release of chemicals that cause symptoms such as itching, redness and swelling. Therefore this medicine relieves the inflammation due to these infections.

You should use this medicine for as long as it is prescribed, even if your symptoms disappear, otherwise they may come back. Depending on the type of infection you are treating, this may be several weeks. Even after your skin is completely cured, you may have to apply it occasionally to prevent the symptoms from returning.
---
Side effects of Totalderm Cream
Most side effects do not require any medical attention and disappear as your body adjusts to the medicine. Consult your doctor if they persist or if you're worried about them
Common side effects of Totalderm
Application site reactions (burning, irritation, itching and redness)
---
How to use Totalderm Cream
This medicine is for external use only. Use it in the dose and duration as advised by your doctor. Check the label for directions before use. Clean and dry the affected area and apply the cream. Wash your hands after applying, unless hands are the affected area.
---
How Totalderm Cream works
Totalderm Cream is a combination of three medicines: Beclometasone, Neomycin and Clotrimazole which treat skin infections. Beclometasone is a steroid which blocks the production of certain chemical messengers (prostaglandins) that make the skin red, swollen and itchy. Neomycin is an antibiotic which stops the growth of bacteria while Clotrimazole is an antifungal which stops the growth of fungi on the skin. Together, they treat your skin infection effectively.
---
Safety advice
No interaction found/established
Pregnancy
SAFE IF PRESCRIBED
Totalderm Cream is generally considered safe to use during pregnancy. Animal studies have shown low or no adverse effects to the developing baby; however, there are limited human studies.
Breast feeding
CONSULT YOUR DOCTOR
Information regarding the use of Totalderm Cream during breastfeeding is not available. Please consult your doctor.
No interaction found/established
No interaction found/established
No interaction found/established
---
What if you forget to take Totalderm Cream?
If you miss a dose of Totalderm Cream, apply it as soon as possible. However, if it is almost time for your next dose, skip the missed dose and go back to your regular schedule. Do not double the dose.
---
All substitutes
For informational purposes only. Consult a doctor before taking any medicines.
Totalderm Cream
₹4.93/gm of Cream
---
Quick tips
Totalderm Cream helps treat skin infections.
It is for use on skin only. Do not use it in your eyes, mouth, or vagina. Rinse with cold water if you accidentally get it in these areas.
Don't cover the area being treated with airtight dressings such as bandages unless directed by a doctor, as this may increase the risk of side effects.
If you think the area of skin you are treating has become more irritated, you should stop using Totalderm Cream and consult your doctor.
Don't use this medicine more often or for longer than advised by your doctor. Inform your doctor if the treated skin area does not improve after 1 week of treatment.
---
---
Patient concerns
how to treat ringworm 1 month older. I have tried many medicines including panderm plus and totalderm plus but its not relieving please help me out
Dr. Atula Gupta
Dermatology
Cap. Itraconazole (Itrasys/ Canditral) 100mg twice daily for 2 weeks.Sertacide Cream for application twice daily for 1 month.
my scrotum and the skin on my thighs next to my scrotum have been red and itchy and had a somewhat scaly texture, sometimes they'd get so itchy that I would have to scratch, the past few weeks my scrotum has started to smell and produce a sweat like substance (it's like sweat except it never goes away and it leaves white stains in my underwear where my scrotum is near the fabric,
Dr. Ankur Kumar Tanwar
Ayurveda
Ok may be you are from from skin infections
---
User feedback
Patients taking Totalderm Cream
What are you using Totalderm Cream for?
*Skin infections, Skin disorders, Fungal infections, Allergic conditions
How much was the improvement?
What were the side-effects while using Totalderm Cream?
*No Side Effect
How do you take Totalderm Cream?
*With or without food
Please rate Totalderm Cream on price
---
FAQs
Q. How long does Totalderm Cream takes to work?
Usually, Totalderm Cream starts working soon after applying it. However, it may take some days to kill all the harmful bacteria and make you feel better.
Q. Is it safe to use Totalderm Cream?
Yes, Totalderm Cream is safe when used according to your doctor's advice and for limited duration of time. However, in some patients it may cause some unwanted side effects like transient burning, itching and irritation at the application site. It may also cause other uncommon or rare side effects. If you experience any persistent problem due to the medication, inform your doctor as soon as possible.
Q. Can I stop taking Totalderm Cream when my symptoms are relieved?
No, do not stop taking Totalderm Cream and complete the full course of treatment, even if you feel better. Your symptoms may improve before the skin infection is completely cured.
Q. What are the precautions needed to be taken while using Totalderm Cream?
Totalderm Cream should not be used on the face. Do not use the medication for longer than the advised periods of time. Do not apply a bandage or dressing to the area being treated, as this will increase the absorption of the preparation and increase the risk of side effects. This medicine should only be used by the patient and never be given to other people even if their condition appears to be the same.
Q. How to use Totalderm Cream?
Follow the directions given by the healthcare provider on the medication. Apply the medication thinly and in sufficient quantity to cover the affected area completely. Totalderm Cream is usually applied two or three times a day on the affected areas of skin. Wash your hands after using Totalderm Cream, unless it is used for treating skin infection on the hands.
Q. Can I overuse Totalderm Cream?
No, do not overuse Totalderm Cream for long periods or on large areas of skin. It can cause over-absorption of the medicine into the body which may further lead to thinning or weakening of the skin and other serious side effects. If you are experiencing increased severity of your symptoms, please consult your doctor for re-evaluation.
Q. What is the storage condition for the Totalderm Cream?
Keep this medicine in the container or the pack it came in, tightly closed. Store it according to the instructions mentioned on the pack or label. Dispose of the unused medicine. Make sure it is not consumed by pets, children and other people.
Q. Can I stop using Totalderm Cream when I feel better?
No, do not stop using Totalderm Cream and finish the full course of treatment even if you feel better. Your symptoms may improve before the infection is completely cleared.
Related ayurvedic ingredients
Disclaimer:
Tata 1mg's sole intention is to ensure that its consumers get information that is expert-reviewed, accurate and trustworthy. However, the information contained herein should NOT be used as a substitute for the advice of a qualified physician. The information provided here is for informational purposes only. This may not cover everything about particular health conditions, lab tests, medicines, all possible side effects, drug interactions, warnings, alerts, etc. Please consult your doctor and discuss all your queries related to any disease or medicine. We intend to support, not replace, the doctor-patient relationship.
Manufacturer
Name:
Alkem Laboratories Ltd
Address:
Alkem Laboratories Limited, Devashish Building, Alkem House, Senapati Bapat Road, Lower Parel, Mumbai - 400 013.
Country of origin: India

The list of available options shown with the same composition has been prepared upon the advice of registered medical practitioners, pharmacists affiliated with TATA 1MG. TATA 1MG does not promote any pharmaceutical product of any particular company, and all recommendations are based on the medical opinion, advisories from specialist medical and pharmaceutical professionals.
₹49.3
Inclusive of all taxes
10 gm in 1 tube
Notify me
Available options
Available options
Same salt composition:
Beclometasone (0.025% w/w), Neomycin (0.5% w/w), Clotrimazole (1% w/w)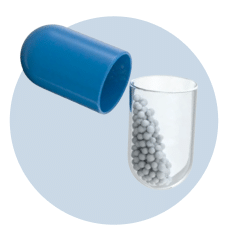 Same salt composition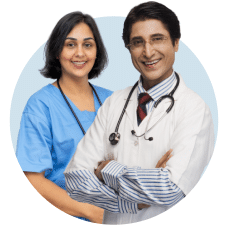 Verified by doctors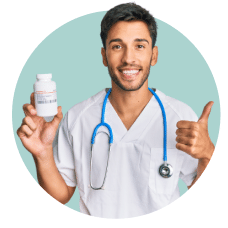 Popularly bought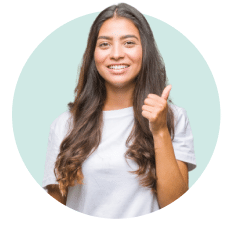 Trusted quality
Why buy these from 1mg?