---
Product introduction
Fusida Ointment is an antibiotic. It is used in the treatment of bacterial skin infections. It relieves the symptoms of the infection by stopping the further growth of the causative microorganisms.

Fusida Ointment should be used in the dose and duration as prescribed by your doctor. This medicine is for external use only and should be used regularly to get the most benefit from it. Don't use more than you need as it won't clear your condition faster and some side effects may be increased. The affected area should be clean and dry before application of the ointment. You must wash your hands thoroughly before and after applying this medicine.

It may cause burning sensation, skin irritation, itching and redness immediately following application over the affected area, as side effects of this medicine. However, these are temporary and usually subside on their own. Inform your doctor if they do not resolve or persist for a longer duration.

Avoid direct contact of cream or ointment with your eyes. In case of direct contact, wash your eyes with water immediately and seek immediate medical attention. Tell your doctor if you are pregnant, planning to become pregnant or are breastfeeding.
---
Uses of Fusida Ointment
Benefits of Fusida Ointment
In Bacterial skin infections
Fusida Ointment works by stopping the growth of infection causing bacteria on your skin and also prevents their multiplication. This helps stop the spread of infection and promote healing. Fusida Ointment also reduces symptoms of skin infections like redness, swelling and itchiness. Altogether, it improves skin condition and makes you feel good. This treatment has few common side effects and should clear up infections within a few days, but you should keep using it for as long as it is prescribed. It is advisable to keep the area of infection clean and avoid touching or scratching.
---
Side effects of Fusida Ointment
Most side effects do not require any medical attention and disappear as your body adjusts to the medicine. Consult your doctor if they persist or if you're worried about them
Common side effects of Fusida
Application site reactions (burning, irritation, itching and redness)
---
How to use Fusida Ointment
This medicine is for external use only. Use it in the dose and duration as advised by your doctor. Check the label for directions before use. Clean and dry the affected area and gently massage the ointment.
---
How Fusida Ointment works
Fusida Ointment is an antibiotic. It works against bacteria that cause skin infections by preventing the synthesis of essential proteins necessary for survival of bacteria. Thus, it prevents the skin infection from spreading.
---
Safety advice
No interaction found/established
Pregnancy
SAFE IF PRESCRIBED
Fusida Ointment is generally considered safe to use during pregnancy. Animal studies have shown low or no adverse effects to the developing baby; however, there are limited human studies.
Breast feeding
SAFE IF PRESCRIBED
Fusida Ointment is probably safe to use during breastfeeding. Limited human data suggests that the drug does not represent any significant risk to the baby.
No interaction found/established
No interaction found/established
No interaction found/established
---
All substitutes
For informational purposes only. Consult a doctor before taking any medicines.
Fusida Ointment
₹7.0/gm of Ointment
---
Quick tips
Do not use Fusida Ointment more often or for longer than advised by your doctor.
Before each application, wash the affected area with soap and water and dry well.
Avoid getting in the eyes, nose, or mouth. If accidental exposure occurs, rinse immediately with plenty of water.
Cover the area being treated with airtight dressings such as bandages if suggested by the doctor.

Take precaution while applying the medicine around your eyes or the eyes of a child.
---
Fact Box
Chemical Class
Steroid esters
Action Class
Protein synthesis inhibitors
---
Patient concerns
Scar on face due to bacterial infections
Pic is not clear, plz visit for proper opinion
I have a history of recurring yeast and bacterial vaginosis infections.
Dr. Sonu Balhara Ahlawat
Obstetrics and Gynaecology
Tab metrogyl 500 mg twice a day x 5 days and tab fluconazole 150 mg three doses alternate days
---
User feedback
What are you using Fusida Ointment for?
*Severe bacterial infections
How much was the improvement?
---
FAQs
Q. How long should I use Fusida Ointment for?
Use Fusida Ointment for the duration recommended by your doctor. It should be used for 1-2 weeks for skin infection. However, sometimes it can be used for a longer duration of time.
Q. How long does Fusida Ointment takes to work?
Usually, Fusida Ointment takes about few days to work. It's important to finish the full course of treatment to get rid of your skin infection. Inform your doctor if your infection did not get cured even after finishing the full course of treatment.
Q. Can Fusida Ointment be used on an open wound?
Fusida Ointment can be used on open wound. It is helpful in the treatment of wound infection.
Q. How often should I apply Fusida Ointment?
Fusida Ointment should be used as advised by your doctor. It is recommended to apply Fusida Ointment for three to four times daily on the infected area.
Disclaimer:
Tata 1mg's sole intention is to ensure that its consumers get information that is expert-reviewed, accurate and trustworthy. However, the information contained herein should NOT be used as a substitute for the advice of a qualified physician. The information provided here is for informational purposes only. This may not cover everything about particular health conditions, lab tests, medicines, all possible side effects, drug interactions, warnings, alerts, etc. Please consult your doctor and discuss all your queries related to any disease or medicine. We intend to support, not replace, the doctor-patient relationship.
References
Canadian Health, Disease, & Medication Information. Sodium Fusidate. [Accessed 28 Mar. 2019] (online) Available from:

Sodium Fursidate. Hurley, Berkshire: Leo Laboratories Limited; 1972 [revised Dec. 2015]. [Accessed 28 Mar. 2019] (online) Available from:

King Edward Memorial Hospital: Pharmacy Department. Sodium fusidate. [Accessed 18 Jul. 2019] (online) Available from:
Manufacturer/Marketer address
Chinubhai Centre, Off. Nehru Bridge, Ashram Road, Ahmedabad - 380009. Gujarat. India.


The list of available options shown with the same composition has been prepared upon the advice of registered medical practitioners, pharmacists affiliated with TATA 1MG. TATA 1MG does not promote any pharmaceutical product of any particular company, and all recommendations are based on the medical opinion, advisories from specialist medical and pharmaceutical professionals.
MRP
₹35
Inclusive of all taxes
5 gm in 1 tube
Notify me
Available options
Available options
Same salt composition:
Sodium Fusidate (2% w/w)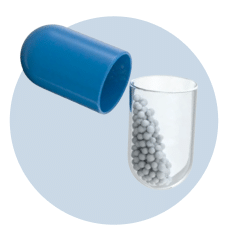 Same salt composition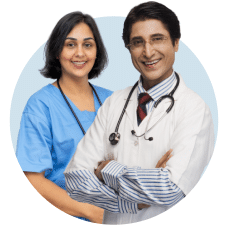 Verified by doctors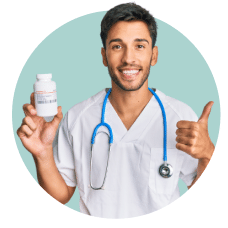 Popularly bought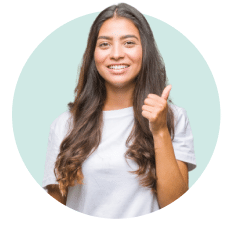 Trusted quality
Why buy these from 1mg?