Aspartate Aminotransferase
(AST, SGOT)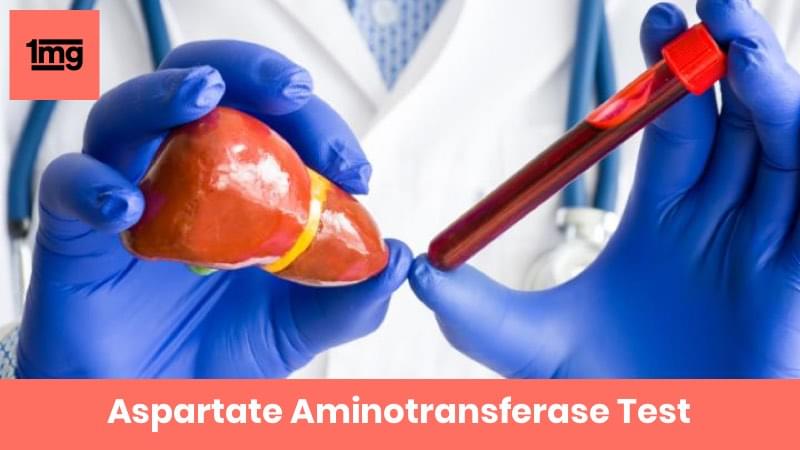 This test is for
Male, Female
Test Preparation
Do not eat or drink anything other than water for 8-12 hours before the test.
Overview
---
What is AST, SGOT?
This test is also known as AST, Serum Glutamic-Oxaloacetic Transaminase test, SGOT, GOT, and Aspartate Transaminase test. This test is done to detect liver damage and diagnose liver disease.
Why is AST, SGOT done?
In case of symptoms of the liver disorder such as pain in the abdomen, nausea and vomiting, yellow skin (jaundice)

Risk of exposure to hepatitis virus

As a part of comprehensive check-up (comprehensive metabolic panel)
What does AST, SGOT Measure?
Aspartate aminotransferase (AST) is an enzyme which is found in most of the body cells but mainly in the heart and liver. It is also present in kidneys and muscles but in smaller amounts. Normally, the levels of AST are low, but the levels rise when there is an injury to cells of the liver or muscle. 
The function of the liver is to process the nutrients of the body. It also produces bile which helps in digesting fats along with the production of other important proteins such as blood clotting factors and albumin. The liver breaks the potentially toxic substances into harmless products which can be used or eliminated by the body. 
The rise in levels of AST can be due to conditions causing liver damage such as hepatitis, drugs which are toxic to liver, cirrhosis, or alcoholism. The AST test is not specific for the liver. Its levels may also rise in conditions which affect other parts of the body.
This test is done with alanine aminotransferase (ALT) test. Both the enzymes are found in the liver and their levels rise in case of liver damage. The ratio of AST/ALT helps in differentiating between the causes of liver damage in case of injury to heart or muscle. 
Interpreting AST, SGOT results
---
Interpretations
AST (SGOT), Serum < 50 U/L
*Reference range may vary from lab to lab
Answers to Patient Concerns & Frequently Asked Questions (FAQs) about AST, SGOT
---
Frequently Asked Questions about Aspartate Aminotransferase
Q. Is there any preparation required before the test?
Inform the doctor about the medications you may be taking. No other specific preparations are usually required before this test.
Q. What are the signs and symptoms of a liver disorder?
The signs and symptoms of liver disorder include weakness, fatigue, loss of appetite, nausea, vomiting, abdominal swelling, abdominal pain, and jaundice. One may also notice dark colored urine, light-colored stool, itching, and swelling in the legs and ankles. They may also develop a tendency of getting bruised easily.
Q. How is the blood sample taken?
The healthcare provider takes a blood sample from the arm. The site from where the blood is to be withdrawn is cleaned with a swab of rubbing alcohol. This is then followed by inserting a small needle which has a tube attached to it for collecting blood. Once the sufficient blood for analysis is withdrawn, the needle is removed. The site is then covered with a gauze pad.
Q. Is there any risk associated with the withdrawal of blood sample procedure?
As such there is no risk but in few cases, bruising, bleeding, and infection at the puncture site can be seen. In very few cases, there can be swelling of the vein after the blood is withdrawn.
Q. When is AST test advised?
AST test is advised in patients who have a risk of liver damage such as heavy drinkers, overweight persons, and diabetics. People who might have been exposed to hepatitis viruses, have a family history of liver disease are also at risk of liver damage. Therefore, they may need to undergo the test as well.