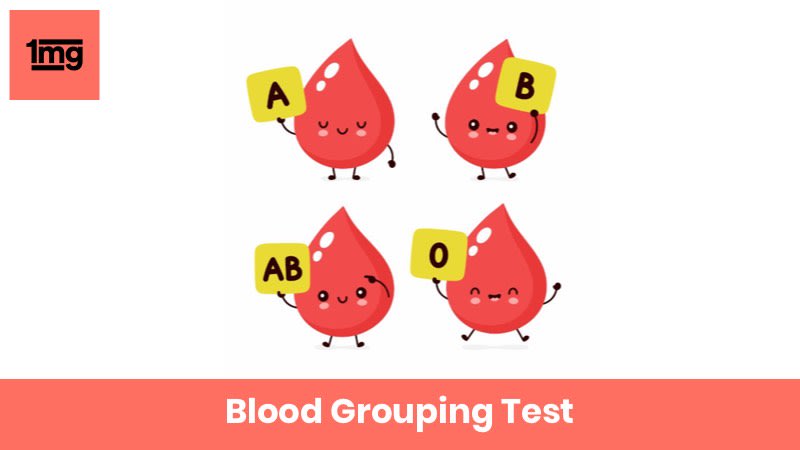 Overview of Blood Grouping
What is Blood Grouping?
Blood Grouping or Blood Typing Test is a laboratory test performed to identify the blood group of a person.
Why is Blood Grouping done?
To determine compatibility with donated blood b

efore receiving a transfusion of blood or blood components




At the time of donating blood, tissue, organ, or bone marrow or getting registered as a potential donor

To determine the risk of Rh factor incompatibility between the mother and fetus b

efore pregnancy or during pregnancy




What does Blood Grouping Measure?
The blood grouping test is done to identify blood group of a person. The blood group of a person is denoted on the basis of certain specific antigen markers present on the surface of the red blood cells. These marker antigens are glycoproteins and help the body to recognize its own type of RBCs. According to ABO and Rh blood group systems, three types of antigen markers are commonly found on RBCs, namely A, B, and Rh, and the presence or absence of these antigen markers determine the blood type of a person. Thus, a person with antigen A belongs to blood group A, one with antigen B belongs to blood group B, those with both antigens A and B belong to group AB, while those without either antigen A or B belong to group O. Also, people who have Rh antigen on their RBCs are Rh+ (positive), while those who do not are Rh- (negative).
Antibodies are naturally created by the body against incompatible blood antigens. People with blood group A have anti-B antibodies against type B antigens and those with blood group B have anti-A antibodies against type A antigens. People with blood group AB do not have any of these antibodies, while those with blood group O have both anti-A and anti-B antibodies. Rh antibodies are produced by people of Rh-blood group upon exposure to Rh antigens in Rh+ blood type. Blood transfusion between incompatible blood types causes an antigen-antibody reaction which causes the RBCs to clump together and be destroyed. Hence blood groups of donor and recipient must match to ensure the success of the blood transfusion or organ transplant.
The antigen-antibody reaction between incompatible blood types forms the basis of the Blood Typing Test. The collected specimen is treated with collected or synthetic A, B, and Rh antibodies and observed for agglutination (clumping). If agglutination (clumping) of RBCs is seen upon treatment with anti-A antibodies, the sample is of blood type A. If agglutination is seen upon treatment with anti-B antibodies, the sample is of blood type B. If agglutination does not occur upon treatment with either anti-A or anti-B antibodies, the sample is of blood group O, and if agglutination occurs with both these antibodies, the sample is of blood group AB. The occurrence of agglutination upon treatment with Rh antibodies indicates Rh+ blood type, while no agglutination indicates Rh- blood type.
ABO Typing:

| | | | |
| --- | --- | --- | --- |
| Sample | Anti-A | Anti-B | Blood Type |
| 1 | Agglutination | No agglutination | A |
| 2 | No agglutination | Agglutination | B |
| 3 | Agglutination | Agglutination | AB |
| 4 | No agglutination | No agglutination | O |
Rh Typing:
| | | |
| --- | --- | --- |
| Sample | Anti-Rh | Blood Type |
| 1 | Agglutination | Rh+ |
| 2 | No agglutination | Rh- |
Preparation for Blood Grouping
No special preparation required
Sample Type for Blood Grouping
The sample type collected for Blood Grouping is: Blood
---
Interpreting Blood Grouping results
Interpretations
According to occurrence of agglutination upon treatment with antibodies, human blood can be grouped into 8 types according to the ABO and Rh grouping systems:
·         A+
·         A-
·         B+
·         B-
·         O+
·         O-
·         AB+
·         AB-
---
Answers to Patient Concerns & Frequently Asked Questions (FAQs) about Blood Grouping
Frequently Asked Questions about Blood Grouping
Q. How is this test performed?
This test is performed on a blood sample. A syringe with a fine needle is used to withdraw blood sample from a blood vessel in your arm generally from the inner side of the elbow area. The doctor, nurse or the phlebotomist will tie an elastic band around your arm which will help the blood vessels to swell with blood. This makes it easier to withdraw blood. You may be asked to tightly clench your fist. Once the veins are clearly visible, the area is cleaned with an antiseptic solution and then the needle is inserted into the blood vessel to collect the sample. You may feel a tiny pinprick during the procedure. Blood sample once collected is then sent to the laboratory.
Q. Is there any risk associated with this test?
There is no risk associated with the test. However, since this test involves a needle prick to withdraw the blood sample, in very rare cases, a patient may experience increased bleeding, hematoma formation (blood collection under the skin), bruising or infection at the site of needle prick.
Q. Is there any preparation required before the test?
Inform the doctor about the medications you may be taking. No other specific preparations are usually required before this test.
Q. Are there other blood types apart from the ABO and Rh blood types?
Apart from the ABO and Rh blood groups, human blood has been classified into more than 200 blood types under different grouping systems. These are less commonly used and are called minor or rare blood groups. These are not detected by the blood grouping test but are detected only by an RBC screening test for different antigens.
Q. Which blood groups are known as universal donors and recipients?
Individuals of blood type O Rh- are known as universal donors since they do not have antigens A, B, or Rh on their RBCs, which allows their blood to be transfused safely without any reaction from the recipient. Individuals with blood type AB Rh+ are called universal recipients since they recognize all A, B, and Rh antigens as self and do not produce antibodies against any of these, allowing them to safely receive all blood types without a harmful reaction
Q. What is HDFN?
Hemolytic Disease of Fetus and Newborn or HDFN is a condition where the blood type of the fetus is incompatible with the blood type of the mother. The most severe reactions typically occur due to Rh incompatibility, where antibodies are produced in the Rh negative mother against Rh positive fetus. These antibodies cross the placenta and react with the RBC of the fetus, causing HDFN.
Provided By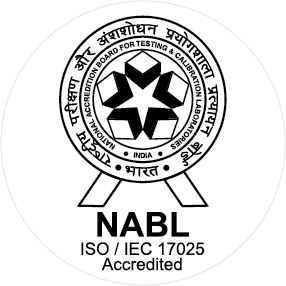 NABL
MEDCIS Pathlabs India Private Limited has emerged as a Clinical Investigation Services provider of world-class healthcare services at affordable costs, in all medical branches. With increased use of global technology in diagnosis, MEDCIS Pathlabs is committed in helping improve the quality of patient care by providing reports that support clinical decision-making for doctors. MEDCIS has build on strategy to deliver integrated testing solutions to our customers. Rather than competing with its clients for physician office business, MEDCIS instead chooses to support clients' existing test menus by offering highly complex and unique Quality of lab tests, with accompanying consultative support, to enhance their abilities to provide laboratory services. MEDCIS began its operations from November 2010, its timely service and quality reports have helped to spread its presence in everycorner of India in a short span of time. MEDCIS has registered franchises and additionally extended its branches all over India. MEDCIS is providing hospital lab management services to few hospitals. MEDCIS aims to provide clinical results on time reflecting quality, accuracy at affordable costs using world class technology.
Available at Other Labs