ORTISET TABLET
(60 tablets in packet)
ORTISET TABLET
(60 tablets in packet)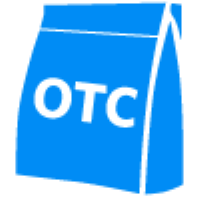 Product Details
Ortiset Tablet is a Green Milk Research product which is effective relief from pain and inflammation in conditions like rheumatoid arthritis and osteoarthritis. It contains Commiphora mukul, Sida rhombifolia
Withania somnifera, Vitex nirgundi, Zingiber officinalis, Pluchea lanceolata, Boswellia serrata and
Cissus quadrangularis.

Ortiset Tablet contains herbal ingredients that prevents bone degeneration, reduces swelling, reduces damage to bone and cartilage, delays progression of arthritis delays the progression of arthritis and offers symptomatic relief to patients.
Ortiset tablet is a total care formula for the relief from Pain and Inflammation in conditions like Rheumatoid arthritis and osteoarthritis.

Directions of use:
Take 1 tablet thrice daily or as directed by physician.
Ortiset should be used continuously for at least 8-10 weeks to notice improvements.

Use under medical supervision.
Articles