G VITAL SYRUP
(200 ML syrup in bottle)
G VITAL SYRUP
(200 ML syrup in bottle)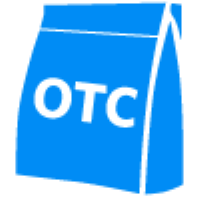 Product Details
G-Vital Syrup is a nutritional supplement. It contains Thiamine Hydrochloride, Riboflavin, Pyridoxine Hydrochloride, Niacinamide and D-Panthenol.

Role of key ingredients:
Thiamine Hydrochloride is used to prevent or treat low levels of vitamin B1.
Riboflavin is important for growth and eye health.
Pyridoxine Hydrochloride metabolizes fats and proteins, maintains proper functioning of nerves, and produces red blood cells.
Niacinaminde helps in release of energy & metabolism of Carbohydrates, Fats & Proteins. Sub clinical deficiency manifests as weakness, irritability, burning tongue etc.
D-Panthenol is important for cholesterol biosynthesis, steroid hormone biosynthesis, carbohydrate and fatty acid metabolism.

Caution : May cause allergy in some individuals as it contains D-Panthenol. Consult a physician immediately on developing any symptoms of allergic reaction.

Use under medical supervision.
Articles