ENDURA MASS POWDER CHOCOLATE
(1 KG powder in box)
ENDURA MASS POWDER CHOCOLATE
(1 KG powder in box)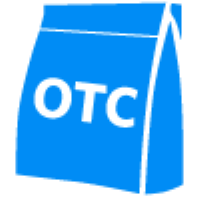 Product Details
Endura Mass chocolate Powder is a scientifically weight gain formula that is power packed with Soy Proteins, Carbohydrates, Fats, Minerals and Vitamins. Soy protein provides all the essential amino acids in appropriate amounts. The perfect blend of these essential nutrients ensure that you put on weight in a natural way. This supplement provides you energy, helps build lean muscles, boosts your immune system and helps maintain a proper weight.Endura Mass weight gainer is 100% vegetarian, therefore it can be taken without any hesitation by both men and women. To consume this mass and weight gainer:
Directions of use:
Add 2-3 teaspoons of Endura Mass in a glass of milk or juice
Mix well and drink one to three times in a day.
For quick weight gain, have the same with full cream milk and 2 bananas, twice a day. Avoid having Endura Mass right before bedtime.
Use under medical supervision.
Articles