ALMIDON SYRUP
(200 ML syrup in bottle)
ALMIDON SYRUP
(200 ML syrup in bottle)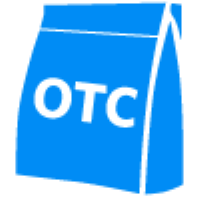 Product Details
Almidon Syrup helps in the growth and development of children. Almidon Syrup contains Beta Carotene – 9 mg, Vitamin D3 – 100 IU, Benfothiamine – 1 mg, Pyridoxine Hydrochloride – 1 mg, Niacinamide – 15 mg, Biotin – 10 mcg, Iodine – 50 mcg, Zinc – 5 mg, Selenium – 10 mcg, Chromium – 10 mcg, L-Lysine Monohydrochloride – 30 mg, and Inositol – 10 mg.

Role of key ingredients:
Beta carotene converts into vitamin A which is essential for healthy vision.
Vitamin D3 regulates the absorption of calcium and phosphorus which are important minerals for the body.
Benfothiamine regulates the sugar content in blood.
Pyridoxine hydrochloride maintains a healthy cardiovascular system.
Niacinamide cures the deficiency of vitamin B3.
Biotin thickens nails and hair, and nourishes the skin.
Minerals like iodine, zinc, selenium, and chromium help maintain metabolism and various body functions.
L-Lysine monohydrochloride is an amino acid that acts as a building block for functions related to growth and health.
Inositol is vitamin B8 which is used as cofactor for the brain's neurotransmitters.

Directions of use:
Take Almidon Syrup orally.

Use under medical supervision.
Articles