This test is for
Male, Female
Test Preparation
Clinical history is required. Please provide the date and time of the last dose and other relevant dosage information.
It is recommended to provide the sample just before the scheduled dose is due (trough levels) unless otherwise specified by your doctor.
Understanding Lithium in Kolkata
---
What is Lithium in Kolkata?
The Lithium Test is performed to measure the concentration of lithium in blood. Lithium (Li+) is an element that is used as an antipsychotic medicines. These medicines are used in the treatment of bipolar disorders and psychological conditions like depression.
This test is done to know the correct dose for the treatment, which contains lithium as an constituent. It also helps analyze the concentration of lithium in the blood which helps to note if there is a possibility of lithium toxicity. Some of the common symptoms of lithium toxicity include seizures, drowsiness, and irregular heartbeat.
Sources of dietary lithium include fruits, vegetables, grains (oats), and seafood. Staying hydrated, keeping caffeine and salt intake constant, and avoiding alcohol can help in keeping lithium levels stable.
Note: Therapeutic ranges are based on the sample collected time just before the scheduled dose is due.
Answers to Patient Concerns & Frequently Asked Questions (FAQs) about Lithium in Kolkata
---
Frequently Asked Questions about Lithium in Kolkata
Q. What are the symptoms of lithium toxicity?
Lithium toxicity may occur if the lithium concentration in your blood is higher than the therapeutic range. Symptoms of lithium toxicity include: · Fatigue and drowsiness · Gastrointestinal problems including nausea, vomiting, diarrhea · Slurring of speech · Confusion · Dizziness · Loss of coordination · Muscle weakness · Restlessness · Shivering · Seizures Very high concentration of lithium in blood may cause renal failure and even death.
Q. When can false results appear in the Lithium Test?
False results may appear in the lithium test if the test is not performed at the trough level. Trough level is the point when the concentration of lithium in blood is the lowest. Certain medications may affect the levels of lithium in blood. Loss of salt and water from the body due to excessive sweating, vomiting, etc. may affect lithium levels. Consumption of alcohol can also affect lithium concentration in blood.
Q. What other tests can be prescribed by your doctor in case the result of Lithium test is not normal?
Other tests that may be prescribed upon appearance of an abnormal result in the blood lithium test include: · Electrolyte Panel Tests · Kidney Function Tests · TSH Test
Q. What are the risks associated with lithium medication in pregnant women?
Use of lithium drugs during pregnancy can show some serious adverse effects on both the baby and the mother, including: · Risk of improper development of the heart · Risk of a stillborn child or death of the child soon after birth · Risk of lithium toxicity in the mother due to hormonal changes. Lithium may also be passed on to the baby during breastfeeding and may have negative effects on the baby.
Q. Is there any preparation required before the Lithium test?
Inform the doctor about any medications you may be taking as certain medications may affect the test results. The test is usually performed after about 12 hours from the last dose taken, at which point the concentration in blood is lowest and is said to be at trough level. No other preparations are required unless specified by your doctor.
Q. Is there any risk associated with this test?
There is no risk associated with the test. However, since this test involves a needle prick to withdraw the blood sample, in very rare cases, a patient may experience increased bleeding, hematoma formation (blood collection under the skin), bruising or infection at the site of needle prick.
Book Lithium at-home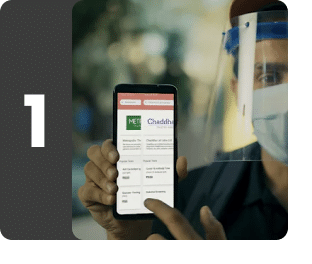 Easy online booking
Search for tests and packages, book a time and select address for seamless at-home lab tests.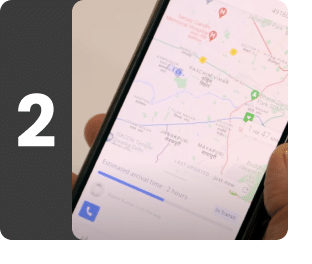 Live tracking of phlebotomist
Stay informed with live tracking of our phlebotomist's location for seamless sample collection.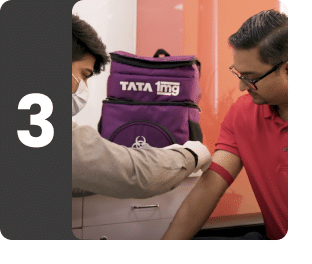 Safe collection
Our NABL-certified phlebotomists follow strict safety protocols to collect samples at home on time.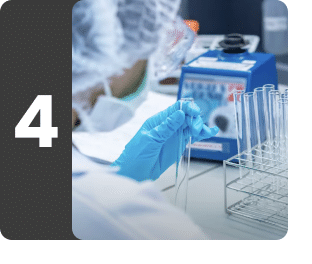 Sample received at lab
Your sample is bought to our laboratory for testing by our qualified experts.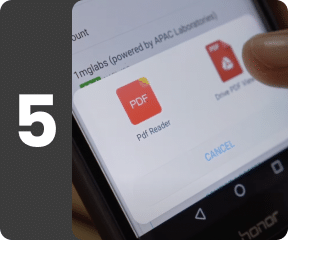 Quick reports, free follow up
Reports are sent to your email. A free doctor follow up is provided to understand the report better.
Other tests
Popular tests in Kolkata
Other similar tests in Kolkata
Our popular tests
Frequently Booked Together