Overview of Master Health CheckUp
How Master Health CheckUp helps you?
'Prevention is better than cure'. Master Health CheckUp includes a unique diagnostic profile of tests for a comprehensive health evaluation at an early age. It screens the most common health conditions related to thyroid, heart, liver, kidney, bones and blood. You should get this package done if you are above 30 years of age and want a thorough evaluation of the overall health status of your body.
Precautions
Do not eat or drink anything other than water for 8-12 hours before the test.
Package Tests Included in Master Health CheckUp
(60 tests)
Kidney Function Test

(includes 5 tests)

BUN/Creatinine Ratio

Creatinine

Uric Acid

Urea

Blood Urea Nitrogen

Complete Blood Count

(includes 24 tests)

Hemoglobin

Platelet Count

Red Blood Cell Count

Packed Cell Volume

Differential leucocyte Count (includes 6 tests)

Absolute Monocyte Counts

RDW SD

Total Leucocyte Count

Red Cell Distribution Width

Mean Corpuscular Volume

Mean Corpuscular Hemoglobin

Mean Corpuscular Hemoglobin Concentration

Mean Platelet Volume

Absolute Leucocyte Count (includes 6 tests)

Liver Function Test

(includes 11 tests)

Aspartate Aminotransferase

Alkaline Phosphatase

Protein Total, Serum (includes 4 tests)

Gamma Glutamyl Transferase

Alanine Transaminase

Bilirubin (Total, Direct and Indirect) (includes 3 tests)

Thyroid profile Total

(includes 3 tests)

Thyroid Stimulating Hormone

Thyroxine - Total

TriIodothyronine Total

Lipid Profile

(includes 5 tests)

Cholesterol - HDL

Cholesterol - LDL

Triglycerides

Very Low Density Lipoprotein

Cholesterol - Total

HDL / LDL Cholesterol Ratio

Total Cholesterol/ HDL Cholesterol Ratio

Urine Routine & Microscopy

(includes 9 tests)

RBCs Urine

Colour

Protein Urine

Urobilinogen

Leucocytes

Ketone

Crystals

Pus Cell

Epithelial Cell
---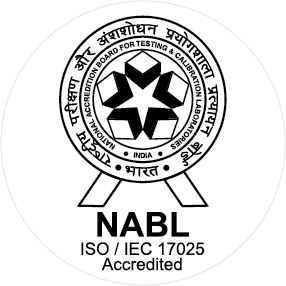 NABL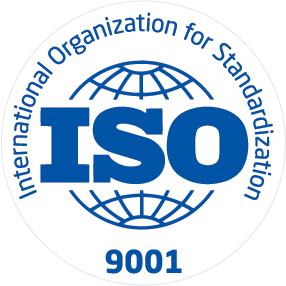 ISO
Niramaya Healthcare is an elite Pathology and Wellness service provider with presence in the National Capital Region of Delhi. It was started by a group of professionals with the motto of "Affordable, Accurate and Accredited pathology at your footstep". Niramaya Healthcare has gone beyond the concept of ´need based´ testing by promoting the concept of Preventive Healthcare. The health packages offered by Niramaya are based on what the people need and not what sells in the market. Niramaya...
Know More