Overview of Healthy New Year Package
How Healthy New Year Package helps you?
Healthy New Year Package is a comprehensive package specifically designed to evaluate your essential health parameters. It not only screens the most common health conditions related to thyroid, heart, liver, kidney, bones and blood; but also tests for cardiac risk parameters and vitamins like Vitamin B12, Vitamin B9 and Vitamin D. You should get this package done if you are above 30 years of age and want a thorough evaluation of the overall health status of your body.
Precautions
Do not eat or drink anything other than water for 8-12 hours before the test.
Package Tests Included in Healthy New Year Package
(80 tests)
Thyroid profile Total

(includes 3 tests)

Thyroxine - Total

Thyroid Stimulating Hormone

TriIodothyronine Total

Kidney Panel

(includes 5 tests)

BUN/Creatinine Ratio

Uric Acid

Creatinine

Calcium

Blood Urea Nitrogen

Iron Deficiency Profile

(includes 3 tests)

Iron Serum

Percent Transferrin Saturation

Total Iron Binding Capacity

Total Cholesterol/HDL Cholesterol Ratio

Liver Function Test

(includes 11 tests)

Aspartate Aminotransferase

Gamma Glutamyl Transferase

Alkaline Phosphatase

Protein Total, Serum (includes 4 tests)

Alanine Transaminase

Bilirubin (Total, Direct and Indirect) (includes 3 tests)

Lipid Profile

(includes 5 tests)

Triglycerides

Cholesterol - HDL

Very Low Density Lipoprotein

Cholesterol - LDL

Cholesterol - Total

Anti Cyclic Citrullinated Peptide Antibody

Diabetic Screen

(includes 2 tests)

Glycosylated Hemoglobin

Average Glucose (For last 60 - 90 days)

Pancreas Profile

(includes 2 tests)

Hemogram

(includes 28 tests)

Platelet To Large Cell Ratio

Immature Granulocyte Percentage

Hemoglobin

Platelet Count

Red Blood Cell Count

Lymphocyte Percentage

Packed Cell Volume

Mean Corpuscular Volume (MCV)

Red Cell Distribution Width (RDW)

Mean Corpuscular Hemoglobin Concentration (MCHC)

RDW SD

Total Leucocyte Count

Absolute Eosinophil Count

Nucleated Red Blood Cells Percentage

Absolute Lymphocyte Count

Platelet Distribution Width

Absolute Basophil Count

Absolute Monocyte Count

Differential Eosinophil Count

Mean Corpuscular Hemoglobin

Platelet Crit

Mean Platelet Volume

Immature Granulocytes

Differential Neutrophil Count

Nucleated Red Blood Cells

Differential Monocyte Count

Differential Basophil Count

Absolute Neutrophil Count

Cardiac Risk Markers

(includes 5 tests)

High Sensitive CRP

Lipoprotein A

Apolipoprotein A1 & B Apo A1/ApoB Ratio

Apolipoprotein - B

Apolipoprotein - A1
Healthy New Year Package Provided By Thyrocare Laboratories Ltd.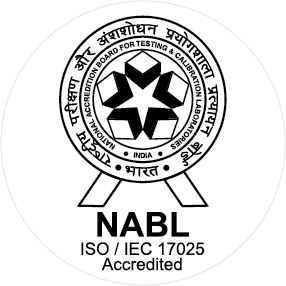 NABL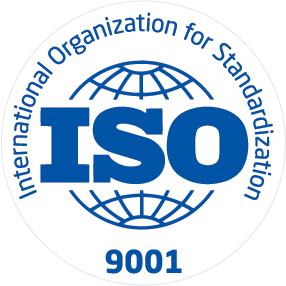 ISO
About Thyrocare Laboratories Ltd.
Thyrocare Technologies Limited is India's first and most advanced Totally Automated Laboratory having its strong presence in more than 2000 cities / towns in India and internationally. Thyrocare is India's first fully automated diagnostic laboratory with a focus on providing quality at affordable costs to laboratories and hospitals in India and other countries. Thyrocare operates with a Centralized Processing Laboratory (CPL) in Mumbai - India for esoteric tests; and Regional Processing Laboratory in major metro cities of India and other parts of Asia. We have focus on strong technologies, strong brands and strong systems that enable all laboratories to give their clients the best of science and technology at an affordable cost. With a belief that 'Quality' is the heart of any intelligent management, Thyrocare became one of the first Indian diagnostic laboratories to obtain internationally renowned quality accreditations like ISO 9001-2000 rating as early as 2001, which is now escalated to ISO 9001:2008; NABL (National Accreditation Board for Testing and Calibration Laboratories) in 2005 and CAP (College of American Pathologists) certification in 2007.
User Reviews about Healthy New Year Package
K
Kirti
Excellent service and delivery in very short period. Highly impressive
H
Himadri Shekhar Das
very good