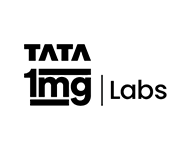 TATA 1mg Labs (TATA 1mg Technologies Private Limited)
ISO
TATA 1mg Labs (TATA 1mg Technologies Private Limited) Reviews
R
Rupa Hemani
First time tried. But very happy with the whole process right from collection of sample to the final report.
S
Sandip Kumar
Excellent Phlebotomy Skills
J
Jyotirmoy Saikia
Very promt and very professional service.
A
Anitha Jp
Phlebotomist was very friendly and sample collection was pain free.Report was sent to me on the same day.
1
1mg Customer
Reports were delivered with 4-5 hours, that was amazing
S
Sandip Kumar
Excellent Phlebotomy Skills