TORCH Profile 5 Parameters
Overview of TORCH Profile 5 Parameters
What is TORCH Profile 5 Parameters?
The TORCH Profile Test includes a group of tests performed on pregnant women to determine the presence of certain infections or to screen newborns for infections caused by Toxoplasma, Rubella, Cytomegalovirus, Herpes Simplex virus 1 & 2. These infections may cause maternal illness or birth defects in the newborn.
Why is TORCH Profile 5 Parameters done?
The TORCH Profile Test is performed:
·         To detect and help in the diagnosis of an infection caused by the TORCH group of pathogens in a pregnant woman (usually in the first trimester), or in a woman planning pregnancy
·         To screen for infections in a woman in case of recurrent miscarriage
·         To screen for infections in a newborn
What does TORCH Profile 5 Parameters Measure?

The TORCH Profile test detects the presence of IgG antibodies against Toxoplasma, Rubella, Cytomegalovirus, Herpes Simplex virus 1 & 2.

TORCH is an acronym which stands for the group of infectious diseases that may occur in a pregnant woman or a newborn, leading to illness and birth defects. These diseases are:

·         Toxoplasmosis: Toxoplasmosis is a parasitic infection caused by the parasite Toxoplasma gondii. This infection can pass from the pregnant mother to the unborn child through the placenta. This infection most commonly occurs from eating uncooked contaminated meat, raw eggs, handling feces of cats, or drinking raw goat milk. This infection can cause miscarriage, vision loss, seizures, hearing loss or other birth defects in the newborn.

·         Rubella: Rubella, also called German measles is caused by Rubella virus. If the virus infects the child in the womb, it may cause birth abnormalities like cardiovascular disorders, heart defects, mental retardation, vision disorders, hearing disorders, etc.

·         Cytomegalovirus (CMV): Belonging to the herpes virus family, CMV causes negligibly mild symptoms in adults, but may pass on to a child either through the placenta during pregnancy, or through breast milk. It may cause hearing disorders, mental retardation, epileptic seizures, etc. in newborns.

·         Herpes Simplex Virus 1 and 2 (HSV 1 and 2): In adults, HSV 1 causes cold sores, and HSV 2 causes the common sexually transmitted disease, namely, genital herpes. A newborn may be infected by HSV while traveling through the birth canal during delivery. Both HSV 1 and HSV 2 infections in newborns are usually very severe and affect vital organs, causing breathing disorders, epileptic seizures, and central nervous system damage which may be permanent even after antiviral treatment.


·        Other: Other infections include Syphilis, Hepatitis B, Human Immunodeficiency Virus (HIV), Enterovirus, Epstein-Barr virus, Varicella-zoster virus, and Parvovirus B19. Each of these infections can be transmitted to the child from the mother. This transmission can cause severe conditions in the newborn.

An infection by the above pathogens induces the immune system of the body to produce antibodies called immunoglobulins, mainly IgG and IgM against them. IgM is produced and detected in blood immediately after infection and confers short-term protection. IgG is produced in blood after some time and persists longer. It is responsible for long-term protection from subsequent infections of the same pathogen. This TORCH Profile 5 Parameters Test detects the presence of immunoglobulins IgG against the following:

·         Toxoplasma gondii

·         Rubella Virus

·         Cytomegalovirus

·         Herpes Simplex Virus 1

·         Herpes Simplex Virus 2


Preparation for TORCH Profile 5 Parameters
No special preparation required
Sample Type for TORCH Profile 5 Parameters
The sample type collected for TORCH Profile 5 Parameters is: Blood
---
Interpreting TORCH Profile 5 Parameters results
Interpretations
The absence of antibodies indicates a negative result, while the presence of antibodies indicates a positive result.
A positive IgG result is seen in case of past or acute infection.
A negative IgG result does not always exclude the possibility of infection. In patients with the suspected early disease, the test should be repeated after 3 weeks in case of a negative result.
The TORCH Profile is used as a screening test and its results are confirmed with further tests.

Note: IgG avidity test is advised to differentiate between past and recent infection in case of a positive result.
TORCH Panel (IgM) is also useful in detecting recent infection in case of positive IgG result.
---
Answers to Patient Concerns & Frequently Asked Questions (FAQs) about TORCH Profile 5 Parameters
Frequently Asked Questions about TORCH Profile 5 Parameters
Q. How is this test performed?
This test is performed on a blood sample. A syringe with a fine needle is used to withdraw blood from a blood vessel in your arm. The healthcare provider will tie an elastic band around your arm to make the blood vessels swell with blood. This makes it easier to withdraw blood. You may be asked to tightly clench your fist. Once the veins are clearly visible, the area is cleaned with an antiseptic solution and then the needle is inserted into the blood vessel to collect the sample. You will feel a tiny pinprick during the procedure. Blood sample once collected will then be sent to the laboratory.
Q. Is there any risk associated with this test?
There is no risk associated with the test. However, since this test involves a needle prick to withdraw the blood sample, in very rare cases, a patient may experience increased bleeding, hematoma formation (blood collection under the skin), bruising or infection at the site of needle prick.
Q. Is there any preparation required before the TORCH test?
Inform the doctor of any medications you may be taking and all the vaccinations you have received. No other specific preparations are usually required before the TORCH Profile Test.
Q. What additional tests can be prescribed by your doctor in case of abnormal TORCH test result?
Additional tests that may be prescribed in case of abnormal TORCH Profile test result are: · Confirmatory tests for suspected infection by TORCH pathogens · Other prenatal tests like screening for genetic abnormalities
Q. What are the most common symptoms seen in a newborn that may necessitate a TORCH Profile Test?
The common symptoms seen in an infant that may occur due to infections of the TORCH pathogens include: · Smaller size than normal for that age · Delayed physical or mental development · Cataracts · Deafness · Seizures · Heart defects · Liver or spleen inflammation · Jaundice · Low platelet count
---
Tests Included in TORCH Profile 5 Parameters
(5 tests)
Herpes Simplex Virus 1 IgG

Herpes Simplex Virus 2 IgG

Cytomegalovirus IgG Antibody
Provided By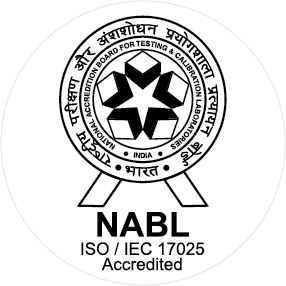 NABL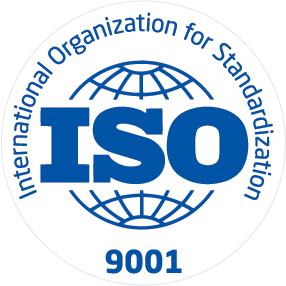 ISO
About National Pathology Clinic
National Pathology Clinic is committed to patient care quality, integrity, technology, innovation ethical practices, accountability, being the best in whatever we do for you at every stage.
Available at Other Labs